Garbage disposal is a machine that that works towards breaking down waste food particles into finer pieces and then disposing them with the help of the drainage system. A disposal unit runs with the help of electricity and is installed under the bottom of the kitchen sink. While a lot of households have been using garbage disposal units to get rid of their waste, just like any other machine, there are several disadvantages of owning a garbage disposal unit. So, why you shouldn't use a garbage disposal unit?
Generally, the main reason is that it will make you waste a lot of water. You need running water to flush out waste food particles down the drainage system after the grinding process has come to an end. Even before the grinding process starts, it is recommended to run cold water through the machine.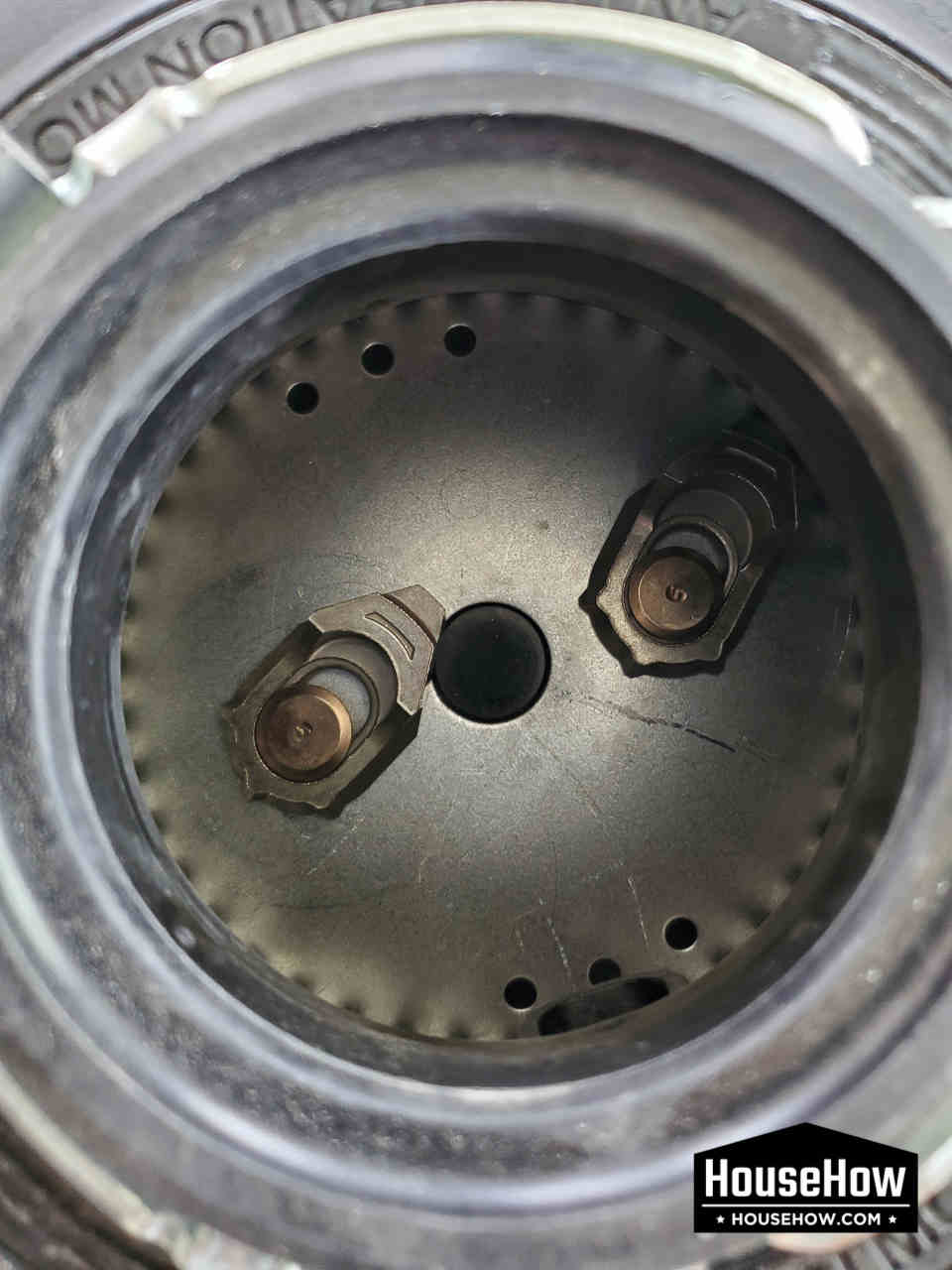 Is it OK to not have a garbage disposal?
It is perfectly OK not to have a garbage disposal at home. Not having a garbage disposal unit might increase your efforts of managing your waste but it has several benefits too. You will get to have a larger storage area beneath your sink. You will be doing your bit towards saving the environment by not disposing of the waste in wastewater treatment facilities. You will also save yourself from the stress of spending money on maintaining or repairing high-end garbage disposal units. Managing a garbage disposal unit is also difficult for people who are not very accustomed to using modern machines.(Recommended article: "What You Should Know Buying Garbage Disposal in 2021")
Why you shouldn't use a garbage disposal?
One of the primary reasons why you shouldn't be using a garbage disposal is because of the inconvenience it serves you with. Firstly, there is a long list of food items including potato peels, nuts, eggshells, large animal bones, rice, pasta, and coffee grounds that cannot be put down in a garbage disposal unit as these will result in it getting clogged. If you are already worried about your rising electricity bill, then I would not recommend you to get a garbage disposal unit as that would consume a lot of energy. Using a garbage can or any other manual waste disposal system is much easier than operating a garbage disposal unit. (Recommended article: "Everything You Need to Know About Using Modern Garbage Disposal")
Do you really need a garbage disposal?
Well, if you ask me, I would say NO. A garbage disposal unit is not a necessity and it's a machine you can easily live without. A lot of people who buy it do not use it regularly either. When you don't use a garbage disposal unit for several days at a stretch, it might start giving you trouble and you will have to spend money on repairing it. You can save yourself from all this trouble and unnecessary expenses by not investing in a garbage disposal unit in the first place.(Recommended article: "The Best Garbage Disposals on the Market In 2021")
Why do plumbers hate garbage disposals?
Plumbers hate garbage disposal for the severe plumbing issues it creates. Plumbing disasters are very common with garbage disposals. When you put something down a garbage disposal unit that it's not capable of grinding into smaller pieces, it gets stuck in the pipes and results in a jam. The seriousness of the jam or the clog depends on the kind of material you have put through it. Not knowing the kind of things one should and shouldn't be putting down a garbage disposal unit is a common problem. When you put a very hard object or something that is not easily breakable into a disposal unit, it would result in clogging the system and creating major plumbing issues. A plumber might be able to fix such an issue but doing that would be no less than a nightmare for him.
Are garbage disposals bad for plumbing?
If used properly, the garbage disposal will not end up clogging your pipes or create plumbing-related issues. That's the reason why it is very important to install a garbage disposal unit properly so that it won't trouble you in the future. Most of the plumbing issues are a result of poor installation methods. Also, before you start the installation process, you must inspect whether the drainage pipes are clear or not. If not, you must clean them thoroughly before installing the unit.
Related Questions
Why are garbage disposals illegal in Canada?
Garbage disposals are illegal in Canada as wrongly using them leads to drainage pipes getting clogged. Also, the waste that gets processed by them and sent to wastewater management systems ends up reaching lakes and other waterways. The excess nutrients that come from this waste prove to be bad for the water bodies and harm them. Since another kind of manual garbage management system like the green-waste pickup management has been quite successful in Canada, garbage disposals are considered to be unnecessary and are, therefore banned by the authorities.(Recommended article: "What Food Can Go In Garbage Disposal")
Why are garbage disposals banned in Europe?
Garbage disposals are banned in Europe as the government is concerned about the fact that the process of treating wastewater would become a lot more expensive if it is made to handle a much larger amount of food waste. In their opinion, waste food particles should be put into a compost heap. If you don't have access to a compost heap, the authorities recommend disposing the waste in a green recycling container and then sending it to the municipal composting facilities.
Why was garbage disposal illegal in New York?
While garbage disposals are not illegal in New York at the moment, there was a time when using they were prohibited as the city authorities believed they posed a threat to the sewer system of the city. The residents of the city were not happy with this move and made their disapproval clear to the authorities in several ways. The authorities took note of this, carried out an extensive 21-month long study on the matter in association with the NYC Department of Environmental Protection and lifted the ban in the year 1997.
Why don't they have garbage disposal in the UK?
Cultural factors could be attributed to the absence of garbage disposal units in the UK. When the country engaged in wars in the past, food waste was collected and recycled with the help of hogs to ensure there was no deficit of food for the people. Wasting food is still considered to be problematic by most people in the country. Therefore, the idea of using an elaborate machine to dispose the food waste is something that doesn't fascinate a lot of people in the UK. Of course, that doesn't mean that the people living in the United Kingdom do not throw away food particles that have been wasted. They use garbage cans and other manual methods to do it.
Related community topics
If you have any other questions that are not answered in this article, you can ask them on our Home Improvement Community Forum by clicking on this link.