Finishing your basement by making structural, electrical or plumbing changes not only adds to the number of habitable rooms in your house but also increases the property value significantly. For this reason, many people opt to add in various features to make the house more appealing to prospective buyers. However, one question looms in the mind of most.
Do property taxes go up when you finish a basement? Yes, it does because the overall value of the house also increases which means you will have to pay higher taxes on it.
By how much your property tax will increase will depend on the area where your house is situated. So before you start working on it, make sure you inquire and see how much more you will have to pay in property tax until your house gets sold. Let's take a deeper dive into the many ways a finished basement adds value to your property and everything you need to consider before finishing your basement.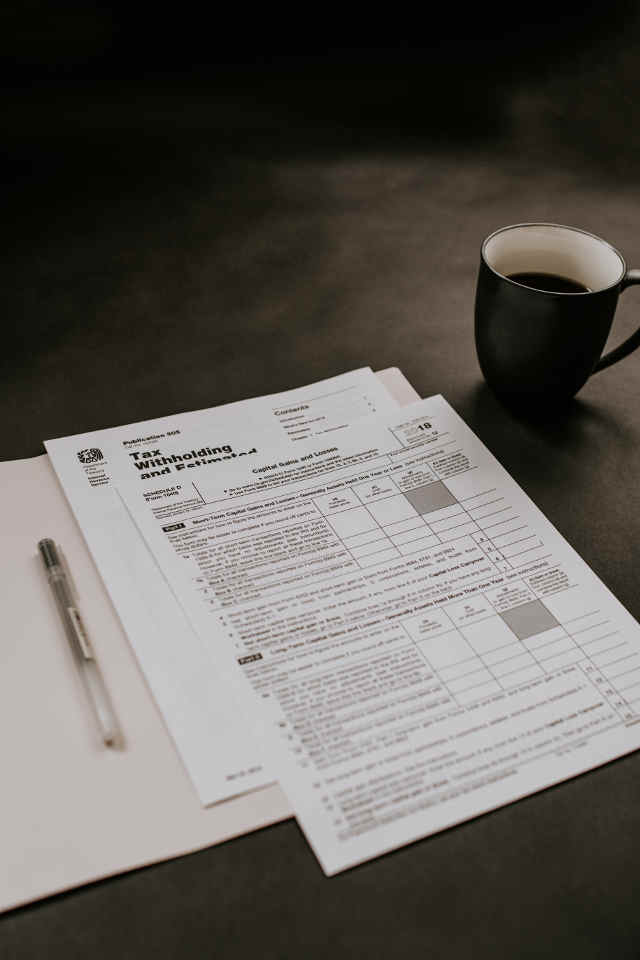 Do property taxes go up when you finish a basement?
Yes, it will, since the overall value of your property also increases when you finish your basement. The value can increase by up to 70 percent of your remodeling costs which makes up for a significant increase overall. However, it is important to note that the property tax won't increase by the same percentage. In some cases, it might not even be much higher than what you are paying now. So to gauge how worthwhile it will be to finish your basement, always inquire about the property tax laws in your area.
A simple way to understand how much property tax you need to pay is to multiply the tax rate by your assessed property value. Do note that the tax rate will change based on the location of your home. So living in a school district or the city or the county – all will lead to different results. When it comes to an assessment of your property value, a county assessor will go through your house in detail and come up with a value as per the set guidelines in the state. Most of the time the value will be based on what is called the market price or a fair market value.
Assessors will either look at the sales record for properties in the area or take the ongoing value and raise the price by a certain rate for every consecutive year. Most of the time it will be done by going through the sale prices of nearby properties as well. In some states, the assessor may even do a full inspection of the house to determine its value. It is important to note that exemptions are also taken into account for the elderly, disabled and economically disadvantaged people.
How can a finished basement add value to your property?
The total amount of value that will be added to your property by finishing your basement will depend on various factors. Here are some of them:
Bedroom – By adding a bedroom to your house in your basement, you can increase the value of your property. Depending on the amount of space you have, you can even add more than one bedroom to get a higher value. However, for the space to be considered a bedroom, you have to follow the required guidelines such as having two forms of egress and the window to be big enough to allow a firefighter to come through it.
Bathroom – By adding a bathroom with the bedroom, you will not only be able to transform your basement into a habitable space but you can get an increase in the property value as well. A property that has more than one bathroom will always be worth more. It is important to note that the cost of adding a bathroom will be more as there will be electrical, plumbing work as well as tiling to be done.
ROI – Converting your basement into a habitable space is an investment that will give you good returns over time. Generally, anyone with a finished basement will be able to get up to 70 or 75 percent of the initial investment. So if you spend $10,000 on finishing your basement, you are essentially adding $7000 in value when it comes to your property.
More space – Sometimes the zoning restrictions in your area might prevent you from making any addition to your home. Finishing a basement and converting it into a livable space is a great way to add more usable space inside your home without infringing on the zoning regulations.
Rental unit – Finishing a basement also allows you to add a rental unit to your home. You will have to get it approved by the local zoning authority though. But if you do, you can rent it out and get even more value for your investment over time.
When it comes to finishing a basement, you can also save a ton of money if you are experienced enough to do some of the work yourself. You can hire professionals to do complex work such as electrical and plumbing work but if you can lay the flooring and put up drywall and paint it on your own, you can save a substantial amount of money. However, this will only make sense if you have a lot of experience with such work and can confidently do it without creating any hassles for yourself in the long term. If you make mistakes, then you will end up losing a lot of money over time in the form of repair work.
What do you need to consider before finishing the basement?
If you want to get the most value for your property by finishing your basement, there are a few things you need to keep in mind before you start thinking about finishing it. They are:
Budget – You need to have a clear idea of what you want to transform your basement into before starting any work. Generally, you can get up to 70 or 75 percent of your investment back by finishing your basement. However, if you do not plan well and don't stick to your budget, the ROI can significantly decrease. If you want to know more about it, I recommend the article: "Can You Finish a Basement for $10,000?"
DIY – Once you have a plan and a budget, ask yourself if you are proficient enough to handle some of the work. If you have experience framing walls, putting up drywall and installing insulation or flooring, you can save a lot of money and therefore get a better return on your investment. However, do it only if you have a good amount of experience and are confident of not making any mistakes.
Natural lighting – A lot of people underestimate the importance of proper lighting in the basement. Unlike other rooms, there won't be much natural light coming into your basement unless you install windows and doors. Before you start the work, make sure you contact a professional to ensure that the walls can take the increased load and that the required openings are cut according to their advice.
Safety – Making aesthetic improvements to your basement is good and all for increasing the value of your property but always remember that safety comes first. Never build anything by skimping on safety no matter how much value it might add to your home. Every single safety regulation must be followed if you don't want to risk losing your investment. If you want to know more about it, I recommend the article: "Is Sleeping In Basement Bad for Health?"
Flooring – It's not necessary to only go for solid wood flooring in your basement. In most cases, it might not even be a good idea as they react terribly with even the smallest amount of moisture. You can check out vinyl planks, ceramic tiles and even engineered wood to see which one will be best for your needs.
Air conditioning/heating – It is imperative that your air conditioning and heating units aren't closed completely. They need to be accessible for inspection, repair work, or replacement in the future. If the existing systems in your home can handle the extra capacity that will come with finishing your basement, you can use them. However, do check with your local building authority to get all the requirements.
Check for toxic gases – Most basements have mold and toxic gases since they are underground. Radon is an odorless radioactive gas that seeps in from the soil outside into your basement and can be very dangerous if you keep inhaling it over time. As it doesn't have a smell, you need to get your basement tested to see if it's safe or not.
Emergency exits – One of the most important things you need to plan when finishing a basement is to add an emergency exit. While the building codes require you to install a sufficient amount of doors and windows, if your basement is large, it would be wise to have an additional escape route in case of emergencies such as a home fire.
Related questions
How much will a finished basement increase my property taxes?
There is no fixed number that you can use to understand how much extra property taxes you will have to pay after finishing your basement. It will depend on a variety of factors ranging from the amount of work done in your basement to the area where the house is located.
Sometimes the increase in property tax will be substantially high but it can be very small too. So to get the most amount of value over time for your house, always check by how much your property tax will increase before you start any work on your basement. Otherwise, if you are planning to sell the house only after 10 years or so, then you may have to pay the increased property tax for the entire duration. While this may work out for some, it may be financially difficult for others.
What constitutes a finished basement for tax purposes?
A basement is considered to be finished for tax purposes when it is fully complete with an electrical system, heating system, complete floors, accessibility in the form of windows, doors and entrances along with finished ceiling and walls. In short, you need to follow every requirement set by the building code in your area and transform the basement into a habitable space. While some believe that one can tell just by looking at the basement, the truth is quite far from it. A basement may look complete but if all the required rules and regulations are not followed, then it will be defined as unfinished.
Is finishing your basement a good investment?
Yes, it is, as it not only adds to the monetary value of a property but also improves convenience by a significant margin. Once you finish your basement and get all the required permits for adding bedrooms and bathrooms, you are not only making your house more appealing to prospective buyers but also adding more options to make money. You can contact the zoning authority and rent out your finished basement. This way, over time, you may even be able to cover the full cost of your initial investment and after selling the property, any increased value will be pure profit for you.
You may have to put more money sometimes to repaint or repair the basement after renting it out but as long as you plan it properly, you can always make more money.
Related community topics
If you have any other questions that are not answered in this article, you can ask them on our Home Improvement Community Forum by clicking on this link.
Header photo © Kelly Sikkema / Unsplash