Modern garbage disposal is usually installed in the kitchen area. Powered by electricity, it is usually installed beneath the sink in the kitchen, between the drain and the tap. The garbage disposal system works towards shredding the waste material into very small pieces so that it can easily go through the plumbing system. People put all kinds of food waste into the garbage disposal.
What is the point of using a garbage disposal?
Garbage disposal is largely used to treat food waste as liquid and use the infrastructure available for garbage disposal (wastewater treatment plants and underground sewers) to manage it. It helps you save up on time and avoid the use of materials like plastic and paper to get rid of the waste.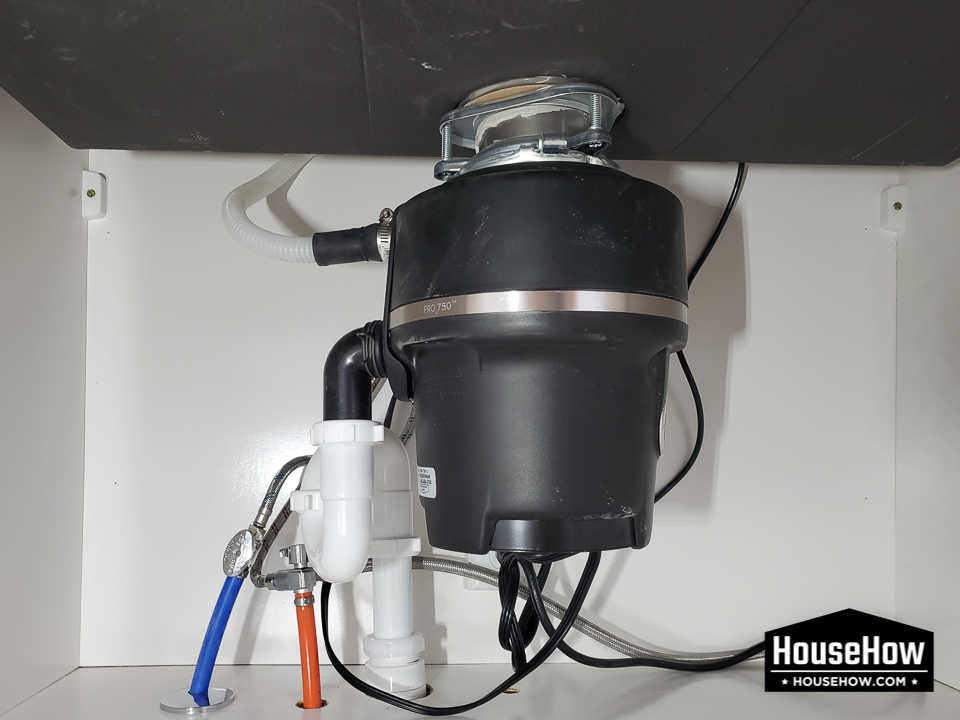 What is the proper way to use a garbage disposal?
Once you get a garbage disposal installed, you must take adequate measures to maintain it properly. Running water coming from your faucet will ensure waste material getting moved into your disposal system and finally, down your drain. If you don't use running water, garbage will continue to remain stuck in the disposal system or the pipe and create a clog. Another important tip is to never overload your garbage disposal system. Every garbage disposal system is equipped to handle a certain amount of garbage. So when you put any kind of garbage through it, make sure you break it down into very small pieces.
How long can you run garbage disposal?
A garbage disposal unit should be run for a very short period at a stretch. Even if you run it for as long as 5 minutes, you will end up wasting precious energy and utilize the motor longer than it is required. If you run the garbage disposal for a couple of minutes and don't see it draining or grinding up the waste, then it indicates a problem with the machine. In such a situation, you must call up and seek the help of a technician. (Recommended article: "The Best Garbage Disposals on the Market In 2021")
What is OK to put in the garbage disposal?
Most liquid or soft food materials can be put in a modern garbage disposal system without any worry. Here's a simple rule you must remember. If you think a food material is suitable to be fed to your 2-year-old baby, you can put it down the garbage disposal system too. I have put down solid food material like fruits and vegetables down garbage disposal but before I did that, I always made sure I chopped or shredded them up properly into finer pieces. To know more about what can be put in the garbage disposal, refer to the article on "What Food Can Go In Garbage Disposal"
What should not be put in a garbage disposal?
One has to make a long list when it comes to the kind of things that you must never put down a modern garbage disposal. Putting leftover meat through the garbage disposal system will result in a filthy, stinking smell that would be difficult to bear. It will get stuck to the interior components of the unit, rot for a while and then result in a stench. Also, remember that one's garbage disposal system is not strong enough to break down animal bones. If you want to know more about it, I recommend the article: "".
What are the worst things to put down a garbage disposal?
Vegetables like pumpkin, asparagus, chard, corn husks, celery, onion skins and artichokes that can't be grounded up easily should be kept away from the garbage disposal unit. Fibrous foods are one of the worst things that you can put down a garbage disposal. The stringy materials they are made of can easily get tangled up inside the machine and get jammed. These kinds of things should be put in the compost heap or the trash bin and not in your garbage disposal unit. In the past, I have also made the blunder of putting non-food items like candy wrappers, cardboard, paper towels and egg cartons in the garbage disposal. That should be avoided at all costs. (Recommended article: "")
Should you run water when using the garbage disposal?
Running water through the garbage disposal helps in ensuring that the food particles wash away properly through the trap and the waste pipes without getting stuck in the moving parts. It's not a very necessary thing to do but it does make the process of washing away the waste material much easier.
Can you run the garbage disposal while the dishwasher is ON?
You can use garbage disposal while the dishwasher is on. It's even a good idea to flush the garbage disposal after the dishwasher has finished its job to remove the organic residues from the garbage disposal drum.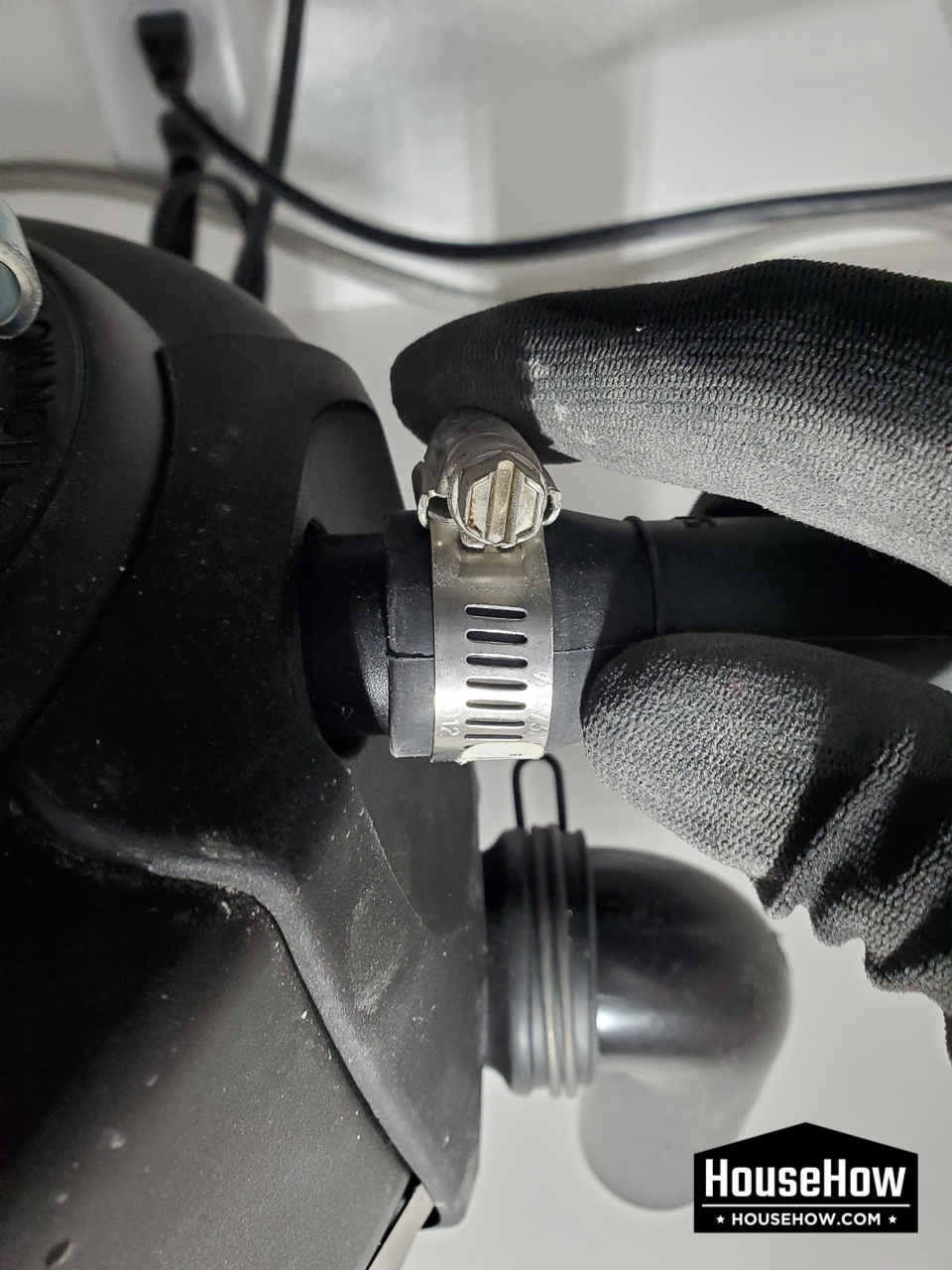 Should you run the garbage disposal with hot or cold water?
It is fine to use hot water when you are washing the disposal. Using hot water along with dishwashing soap wouldn't be a bad idea either. Cold water must be used when you are grinding food waste. Oil and grease will help in solidifying the waste and grinding it up thoroughly before it goes to the small-sized P-trap. Don't ever use hot water to grind food waste. When oil and grease come in contact with warm water, they liquefy, gather at one place and clog up the drain.
Can you pour boiling water down a garbage disposal?
Pouring boiling water into garbage disposal during its operation can be quite dangerous, so it is not recommended to do so. A better idea is to pour out such water as it cools down slightly, or to do without using the device at this time.
Are you supposed to empty out the garbage disposal?
I would personally recommend emptying the garbage disposal when it is not in use. It will help in ensuring no unpleasant odor comes out of it. If you realize that something big or hard such as a non-biodegradable food item or a utensil has got inside the garbage disposal system, then you must be extremely cautious while removing it and make sure that it doesn't get further entangled within it.
What to put down a garbage disposal to clean it?
Take a small portion of baking soda in a cup and pour it into the drain. After that, take a cup filled with white vinegar and pour it on top of the baking soda. Soon, you will notice the mixture fizzling and bubbles emerging out of it. Don't disturb the mixture for 5-10 minutes. After some time, wash it down with moderately warm water. Make sure the machine is switched on during this time. (Recommended article: "How to Make Garbage Disposal to Smell Better")
How do you tell if your garbage disposal is clogged?
One of the most prominent signs of a garbage disposal system being clogged is when it lets out a hum-like sound. Initially, you might get the impression that it is producing vibrating effects along with the sink but then you will realize that the shredder is not moving around. When this happens, switch off the machine immediately. If you keep it switched on, there is a possibility of the motor burning up.
Will baking soda and vinegar unclog the garbage disposal?
Yes, they can. A lot of people use harsh drain cleaners that end up damaging the machine when they come in contact with the plastic components in it. Vinegar and baking soda, when combined, could help in unclogging the disposal unit. The good thing is that unlike other types of cleaners, they are quite gentle and are least likely to cause any harm to the machine.
Related community topics
If you have any other questions that are not answered in this article, you can ask them on our Home Improvement Community Forum by clicking on this link.