When you first think about it, plumbing and HVAC might sound quite similar, and the differences might appear simple. A plumber works on the piping system, while an HVAC technician takes care of your heating and air conditioning needs.  Well, there is much more to this. Maintaining functional plumbing, air conditioning, and heating throughout the year is important; especially during extreme weather conditions, you need to be sure that these systems are working effectively. This article focuses on the various aspects of plumbing and HVAC systems in detail, so that you know if something goes wrong, and what you should do about it. So, what do you need to know about HVAC and plumbing?
In general, HVAC and plumbing systems serve different purposes but are interlinked in a few ways. HVAC is the acronym for Heating, Ventilation, and Air Conditioning. It is the use of different technologies to control the humidity, temperature, and purity of the air in an indoor space. It aims at providing thermal comfort and optimal indoor air quality. On the other hand, "plumbing" is a collective term to describe the systems (pipes and fixtures) that distribute drinkable water as well as treat water-borne wastes. These two systems work in sync to ensure maximum comfort and wellness in a home.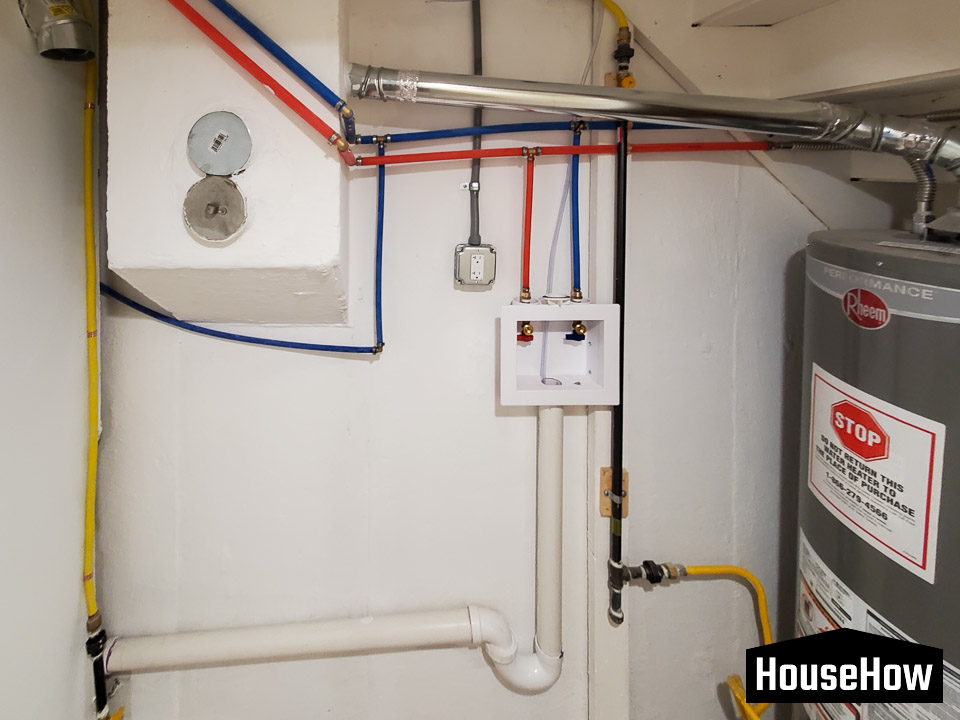 HVAC vs Plumbing – What Should You Know?
HVAC System
HVAC systems control the temperature in a building. HVAC technicians help manage the cooling or heating system within a home or office. Their work includes installing a new heating and air conditioning systems, making repairs as needed, and performing maintenance as and when required. When an HVAC system fails to work as it should, it could become an emergency problem, especially during extreme temperatures.
HVAC systems are actually complex with a number of intricate components. Besides, HVAC technicians should have the training and expertise to handle the piping and wiring used in each system. Only a certified contractor with specialized training can effectively install and maintain heating and refrigeration units in both residential and commercial buildings.
Cleaning the ducts, analysis of energy usage, heat pump repair, and installation of new heating and air conditioning units are some important jobs done by HVAC specialists. Compared to plumbers, HVAC technicians should be more knowledgeable and experienced with wiring and electrical systems.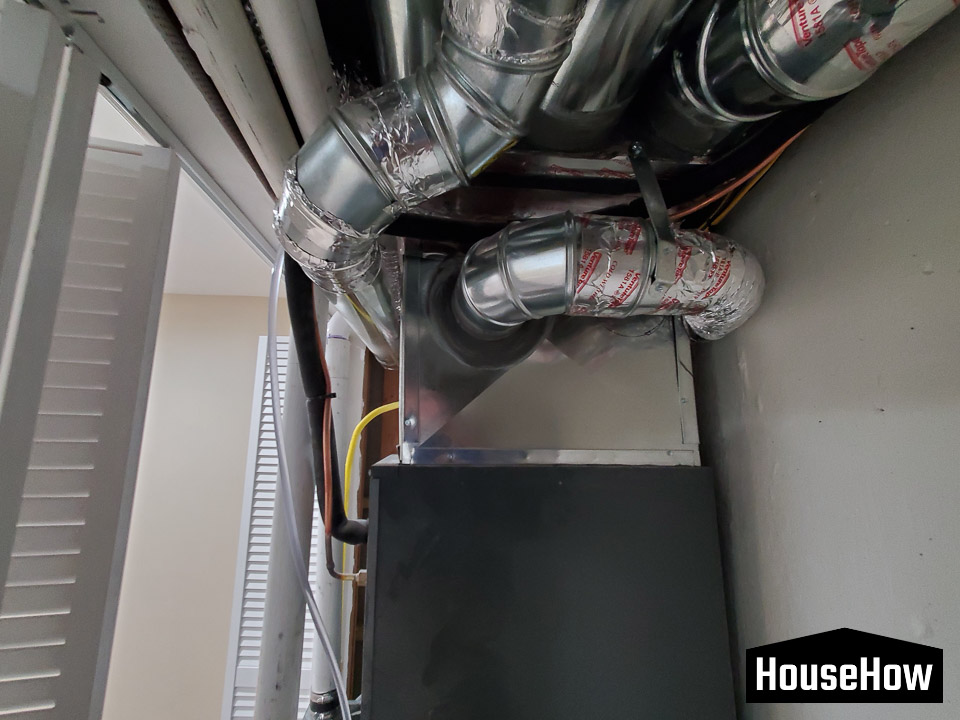 Plumbing System
Simply put, plumbing systems are used to distribute drinking water as well as remove wastewater and rainwater from buildings. There is a common idea that plumbers take care of clogged toilets. Well, plumbers are responsible for a number of tasks. They are specialists who are trained to work on pipes, fixtures, and appliances connected to the water system of a building. They install plumbing fixtures, including toilets, sinks, showers, and bathtubs. Their job also involves regularly inspecting these fixtures and appliances to make sure they're working perfectly. Plumbers should also know the state and city building codes and update themselves on changes if any.
Plumbers work primarily with the pipe system of your home. For instance, they install new fixtures, stop leaks, unclog drains, and replace faucets. You need a plumber if you want to renovate your bathroom, replace a bad faucet, or install a new sink in the kitchen. Also, in the case of emergencies like a heavy leak or sudden flooding in the home, you may need the service of a professional plumber.
What is the connection between the HVAC and plumbing systems?
In the beginning, the connection between your HVAC and plumbing systems may not seem obvious. While your household pipes do not generate cooling or heating, your HVAC parts produce water, sometimes a lot of water. Plumbing is required to drain this water properly.
Two components of the heating and/or cooling system require plumbing connections to transport water out of a building:
High-efficiency furnace: high-efficiency furnace models include a secondary heat exchanger to extract extra heat by condensing the water vapor present in the furnace exhaust airflow. The furnace is designed in such a way that this water gets collected in a plastic reservoir. It is then taken by gravity via a sloped drain tube and discharged outside the building.
Central Air Conditioner: An important element of the cooling process in a central air conditioning unit is humidity reduction. There is an indoor evaporator coil in the AC that condenses gallons of condensate water when it operates in hot, humid conditions. This condensate water will eventually drip down into a collection pan and later flow through a pipe that is connected to the building's drain system.
When should you actually call a plumber?
When there is a clogged drain or a plumbing emergency, you should call a professional plumber right away. In fact, you can call a plumber to work on any fixtures and appliances connected to your home's water systems.
A plumber is perhaps a natural choice when you need to install a toilet, sink, shower, and/or bathtub. A professional plumber or plumbing contractor will initially perform inspections on your plumbing system to ensure it is up to code and that it's possible for them to maintain the fixtures and pipes.
A plumber is the best choice when you need a new faucet, pipe repair, drain cleaning, and other related services. Most modern plumbers offer round-the-clock emergency services, so you can call them immediately in the case of a major pipe burst or any other immediate issue that you can't handle without expert help.
When should you actually call an HVAC technician or specialist?
You'll have to call an HVAC technician to work on jobs related to the cooling and heating systems of your home or business. If you want to install a new heating or air conditioning system to control the indoor climate, make any repairs to these systems, or maintain these systems, you have to call an HVAC specialist.
Most of HVAC problems are not generally considered emergencies except in the case of extreme temperature or weather conditions. An HVAC technician can also assist you with a complex load calculation at an early stage of a heating or cooling system installation. The calculation is based on several factors, including insulation levels, airflow patterns, building orientation, square footage, and a lot more. He will also carefully match the HVAC system to the area where it will be installed to ensure maximum performance and energy efficiency.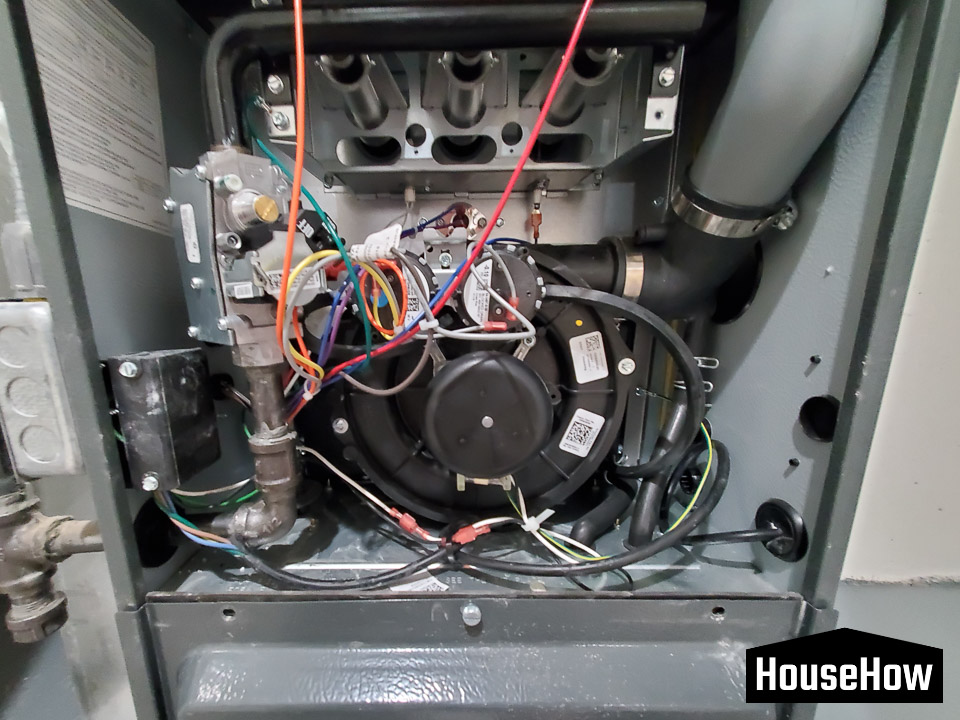 What should you consider when you hire a plumber or HVAC specialist?
Hiring a reliable and professional plumber or HVAC technician might be tricky if you're not used to the HVAC or plumbing industry. Every technician is different. Here are a few questions to ask and consider when hiring an HVAC specialist or a plumber.
Are they trained? While this can be tricky, this is a surefire question to ask your service provider. Find out what they've been trained on. Only if they've got professional training, you can rest assured that they'll do the job right.
Are they punctual? You need someone who shows up on time for an appointment so that they cover their warranties. In the case of emergencies, they should at least inform you that they're going to be late. Confirm such things before you shortlist a plumbing or HVAC professional.
Are they insured? You should be sure that the prospective plumber or HVAC specialist has professional liability insurance to protect your family and you. Stay away from super-low bids. While these may be tempting, and all of us love to do things cheaply and save money, if someone is offering much cheaper services than the others, there should be a reason. So, be cautious of very low bids.
Are they safe? It is important to hire a professional who has a clean criminal and drug history. You should either verify their records yourself or seek the help of a plumbing or HVAC contractor that screens their employees. Don't forget that the technician will be working in every nook and cranny of your home.
Are they reputed? If you're hiring a plumbing or HVAC company, find out from trusted online resources whether they're authentic and reliable.
Related Questions:
What are the key similarities between plumbers and HVAC technicians?
Both HVAC technicians and plumbers should be highly skilled and trained at what they do. Both of these jobs require proper certification, especially when it comes to the installation of new equipment or fixtures. Before you hire a plumber or HVAC technician, you should make sure that they are licensed, bonded, and insured. They should also have the necessary certifications to perform the job perfectly.
How long do HVAC systems / equipment last?
Most boilers, air conditioners, furnaces, and heat pumps last 12 to 15 years, while a few can last up to almost 20 years. When your equipment is more than 15 years old, a replacement should often be considered. It's because when it's that old, it may develop major issues, require frequent repairs, or become inefficient.
How often should HVAC equipment be serviced?
Most HVAC systems require annual service. However, experts recommend two maintenance programs in a year, one in the spring, and one in the fall. By doing so, both the cooling and heating systems will be serviced right before and after the appropriate season.
How do you find out whether you should repair or replace your HVAC system?
Only an HVAC specialist can tell you whether it is worth repairing a furnace or air conditioner. Unless your equipment is nearly 15 years old, repairs are often worthwhile. Furthermore, the cost of repairing it would most likely be 50% of its value or the cost of purchasing new equipment. You can consider a replacement if you're not getting effective cooling or heating, the system stops working, or it is remarkably damaged.
How should you choose the size of an HVAC system?
Well, it's important that you choose the right-sized system. Choosing the wrong size can result in inefficient functioning and more repairs down the road. The size of the system primarily depends on the square footage of your home, the size and number of windows, the local weather and climate, the type/condition of ductwork, and the kind of insulation installed.
Related community topics
If you have any other questions that are not answered in this article, you can ask them on our Home Improvement Community Forum by clicking on this link.