Microwaving is one of the quickest and most convenient methods of cooking. Though many users limit its usage to reheating, it offers much more than that. I personally prefer cooking different types of recipes in a microwave because there are added health benefits to it. Unlike gas ovens, microwaves use electric radiation that keeps the nutrition values intact in some foods. However, there are some foods that I strictly avoid cooking in the microwave. If you are wondering which foods you should avoid microwaving, here is the answer.
As a general rule, you should never microwave whole eggs with shells, hot peppers, thick sauces, and grapes because these foods might explode inside the appliance. You should also avoid microwaving breast milk, processed meat, and frozen meat because most of the times microwaves cannot heat them evenly.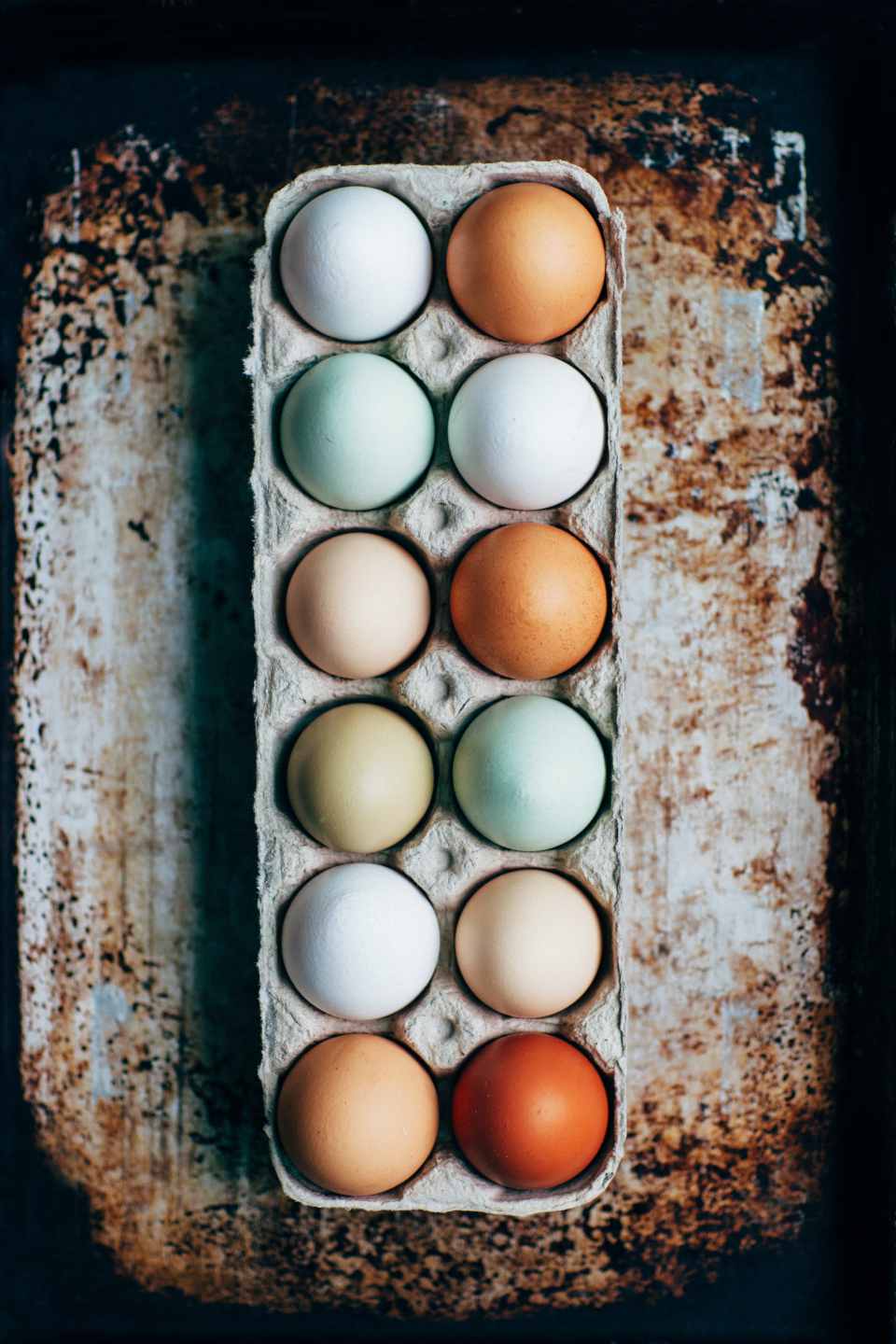 Foods you should never microwave
Here is a list of some foods that you should never microwave:
Whole eggs: Never put whole eggs in a microwave directly if you want to boil them with the shell on. Steam could build up quickly around the shell, resulting in an explosion. However, you can still microwave eggs by removing the shell and pricking the yolk properly with a fork. (Recommended article: 'Can You Microwave an Egg?')
Hot peppers: When you put hot peppers in a microwave, the extreme heat burns them and makes them smoky black in color. As you open the microwave, the smoke can burn your eyes and throat as well.
Grapes: Heating grapes in the microwave is a strict no because grapes tend to release plasma inside the microwave, which makes it unsafe for the appliance. The plasma can create pockets of electromagnetism inside the appliance, which can have adverse effects.
Breast milk: Heating breast milk in a microwave may save time but it is not recommended. The uneven heating can create hot spots in the milk, which burn a baby's mouth and throat. Hence, you should stick to the conventional heating methods like using a gas or an electric oven to heat the breast milk.
Thick sauces: Tomato sauce or any kind of thick sauce can start to erupt vigorously when you microwave them. These sauces require continuous stirring, which is only possible when you use a gas or an electric oven. So, microwaving sauces won't be a good idea.
Frozen/raw meat: The microwave method of heating is considered unhealthy for cooking frozen meat because the uneven heat may leave some areas undercooked. The same applies to raw meat as well. It is needless to say how harmful it would be to eat undercooked meat. So it's not supposed to be microwaved.
Processed meat: It is not recommended to microwave processed meat because it may lead to the oxidation of the cholesterol present in it, which is harmful to the heart.
Carrots: Microwaving carrots can cause arcing or sparks inside the appliance due to the friction of electromagnetic radiation due to the minerals present in carrots.
What foods should I avoid reheating in a microwave?
Here is a list of foods that you should avoid reheating in a microwave:
Cooked potatoes: When cooked potatoes are left at room temperature for a long time, they may catch bacteria. Reheating in a microwave is not always sufficient in killing the bacteria.
Mushrooms: In leftover mushrooms, enzymes and bacteria start to grow faster. Microwaves cannot always kill those enzymes and bacteria as it releases uneven heat.
Chicken: Though the Food Safety Information Council says that chicken can be reheated, I won't recommend it if the cooked chicken has been left over for a few hours at room temperature.
Seafood: You should enjoy seafood fresh and even if you have some leftover seafood, whether you should microwave it or not depends upon how you store it.
Rice: The Food Standards Agency states that reheating cooked rice in microwaves sometimes leads to food poisoning due to the bacteria Bacillus cereus.
Leafy greens: Vegetables high in minerals such as leafy greens may cause arcing inside a microwave oven and the result is harmful to both the appliance and your health.
Beetroot: The arcing of beetroots inside the microwave oven can lead to a chemical conversion in the vegetable, which is considered unhealthy.
What food tends to explode in a microwave?
Whole eggs, shelled eggs, whole potatoes, lemons, limes, oranges, tomatoes, hot dogs, and sauces tend to explode in a microwave. If you want to microwave any of these foods except the sauces, always make sure you prick them multiple times by using a sharp-edged knife or a fork. (Recommended article: 'Why Can't You Put Metal in the Microwave?')
Can I reheat rice in the microwave?
Yes, you can reheat rice in a microwave. However, make sure you store the rice inside the fridge by wrapping the container with plastic wrap. When you want to reheat rice, always use a microwave-safe container.
What fruits tend to blast in a microwave?
Oranges, lemons, limes, grapes, and tomatoes tend to blast in a microwave. Hence, it is unsafe to put them directly in the microwave. To avoid this problem, you need to prick them with a fork or a sharp-edged knife.
What will happen if I put an egg in the microwave?
The egg might explode when you put it with or without the shell in the microwave. Whole eggs are not suitable for heating in a microwave.
Why do hotdogs spark when reheated in the microwave?
Hotdogs spark when reheated in the microwave because of the uneven mixing of salts, seasonings, and additives. The spark is called arcing, which can be harmful to your microwave. (Recommended article: 'Is it Safe to Boil Water in a Microwave?')
Why do black beans catch on fire if I cook them in the microwave?
Black beans and some other vegetables contain a very high amount of minerals such as iron, selenium, and magnesium. These compounds in such vegetables can act as metal and create a spark when they reflect the microwave radiation.
Why do carrots catch on fire in the microwave?
Carrot contains a high amount of iron, magnesium, and other minerals. When you put carrots in a microwave, they might catch on fire due to the presence of minerals.
Related Questions:
Should I place food in the middle of the microwave?
You should not place food in the middle of the microwave because it is a cold spot in the microwave. Instead, you should place it around the edge, which is a hot spot. Your food will be reheated faster when you place it at the corner.
Why is it important to stir food when microwaving?
Some foods need frequent stirring when placed inside the microwave because it leads to uneven heating. The food will be cooked quicker and will have a perfect texture when you stir it. To do it, you can pause the microwave, take the food out once or twice during cooking.
Should I let microwave food rest a while before eating it?
Microwaved foods are often extremely hot and hence these are not suitable for eating immediately. Instead, you need to leave the food to sit for some time and then eat it. It will help the food to release the hot spots that may occur due to uneven heating in the microwave.
Is there any side effect of microwave food?
There are no side effects of microwave food unless you reheat some foods that you haven't stored properly. In fact, the microwave method of cooking is considered healthy by experts.
Are microwaves bad for my health?
Microwaves aren't bad for health because the microwave method of cooking has no side effects. It is absolutely safe to cook and reheat food in a microwave.
Why is my food still cold after microwaving?
If your food is still cold after microwaving, you might have heated it for a short time. Hence, you need to microwave it again and let it sit before you eat.
Which part of the microwave gets heated first?
The edges of the microwave get heated first as these are the hot spots inside the microwave.
Does microwaved food get cold faster than those heated in the electric oven?
Microwaved food sometimes gets cold faster than those heated in the electric oven. It happens possibly because of the uneven heating of the microwave.
Related community topics
If you have any other questions that are not answered in this article, you can ask them on our Home Improvement Community Forum by clicking on this link.
Header photo © Lissete Laverde / Unsplash