A garbage disposal unit is a machine that runs on electricity and is set up under a kitchen sink between the trap and drain area of the sink. The device serves the function of shredding food waste into very fine pieces so that they can easily go through the plumbing system. A garbage disposal unit is one of the best devices to have if you want to dispose of food-related waste in a way that doesn't harm the environment. Having said that, you cannot buy a garbage disposal unit without doing adequate research. So, what you should know before buying garbage disposal in 2022? What is the best garbage disposal to get?
Generally, when buying garbage disposal, you should pay attention to:
– motor power
– grinding chamber size and the type of material it is made of
– the generated noise
– way to connect to the sink
– way to connect to power supply
A garbage disposal unit should be eco-friendly and convenient to use. For years, I have been using a garbage disposal unit that manages to pulverize most types of food material and send it down the drainage pipes in an efficient manner. It offers noise-free operation and feature controls that could be understood and operated easily.
Before you go to a store to buy a garbage disposal unit, you must do some research on how they work and what the components are made of. This will give you the ability to check the motor size, grinding chamber size and the quality of the other major components in the unit.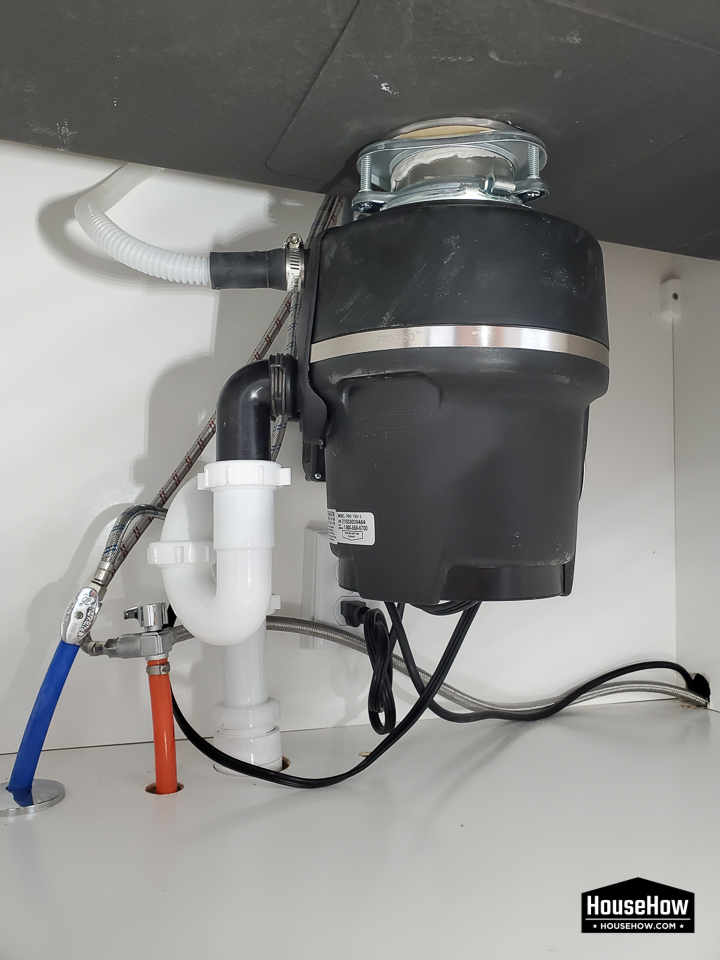 How do I know what kind of garbage disposal I need?
Garbage disposal units can be largely divided into two types, batch feed and continuous feed. While both types are equally efficient, continuous feed disposals tend to be easier and more convenient to use. Because of this reason, it happens to be the more popular of the two. It features an open mouth and a switch that can be easily operated by anybody. While the batch feed disposal wouldn't put you through a lot of hassle, it is slightly complex in its operational structure.
When you use a batch feed disposal unit, you will have to put the waste into the chamber and then shut the stopper lid so that the food grinder inside gets activated. If you want the convenience that comes with the presence of an ON/OFF switch, you must get a continuous feed version. A batch feed model works better for me as I am habitual towards dropping non-food material into the disposal unit. (Recommended article: "What Food Can Go In Garbage Disposal")
What should I look for when buying a garbage disposal?
You should consider multiple factors when buying a garbage disposal unit.
Motor size
The first step involves identifying the correct motor size. If a particular disposal unit has a small-sized motor, then the food waste that you put in there has to be very soft and tender. A one-third motor should be suitable for a single homeowner. A three-fourth or 1 horsepower (HP) motor is more appropriate for a family that cooks simple food at home and puts the right kind of food in the disposal unit that is safe for it and doesn't cause any jam or put a lot of pressure on the wastewater system.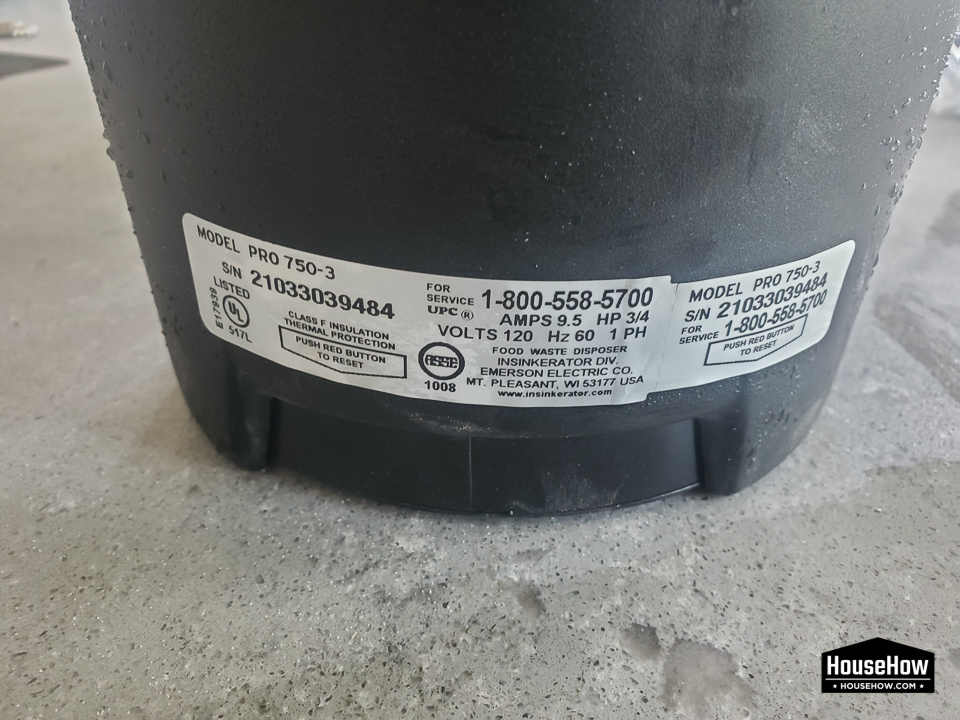 Grinding chamber size and the type of material it is made of
Another important thing to consider while buying a garbage disposal unit is to check the size of the grinding chamber and the material that it has been made with. Disposal units that have a higher horsepower will have chambers that are larger. The reason behind this is the fact that their motors are capable of handling a larger amount of food. Also, remember that the blades and chambers that are built with stainless steel will prove to be more efficient and last longer. They are also very easy to wash and don't suffer from the risk of getting rusted.
The generated noise
Another important element is the amount of noise generated. As a rule, the stronger the garbage disposal, the louder it is, but the newest units, even the most powerful ones, can be quite quiet, but we will have to pay for it.(Recommended article: "The Best Garbage Disposals on the Market In 2022")
Way to connect to the sink
Practically all garbage disposals on the market use the same type of connection with the sink, it is important that our kitchen sink is compatible with this type of drain, i.e. the sink must have an appropriate size of the drain hole.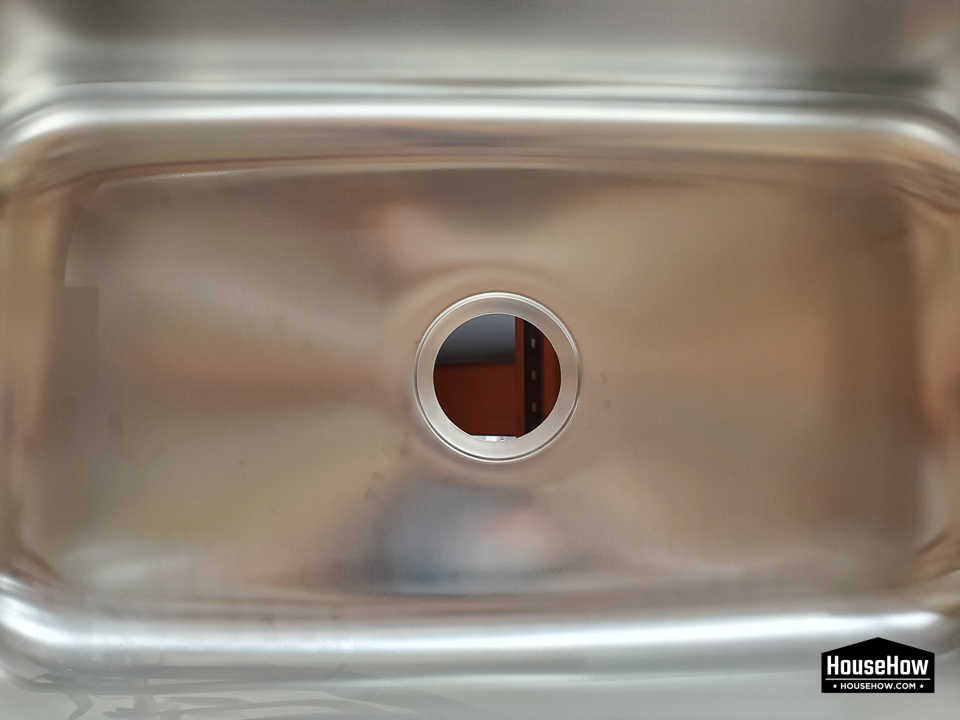 Way to connect to power supply
It often happens that garbage disposals are already sold with a power cord, then we have to consider whether the old device was also connected in this way or it was connected directly to the power supply.
Replacing garbage disposal, the problem of connecting to power supply comes down to connecting the cable to a new device. The matter gets complicated when we want to install garbage disposal in a place where it was not there before. In such a situation, we have to connect the power socket and switch in our cabinet, and we also have to buy a cable that we connect directly to garbage disposal.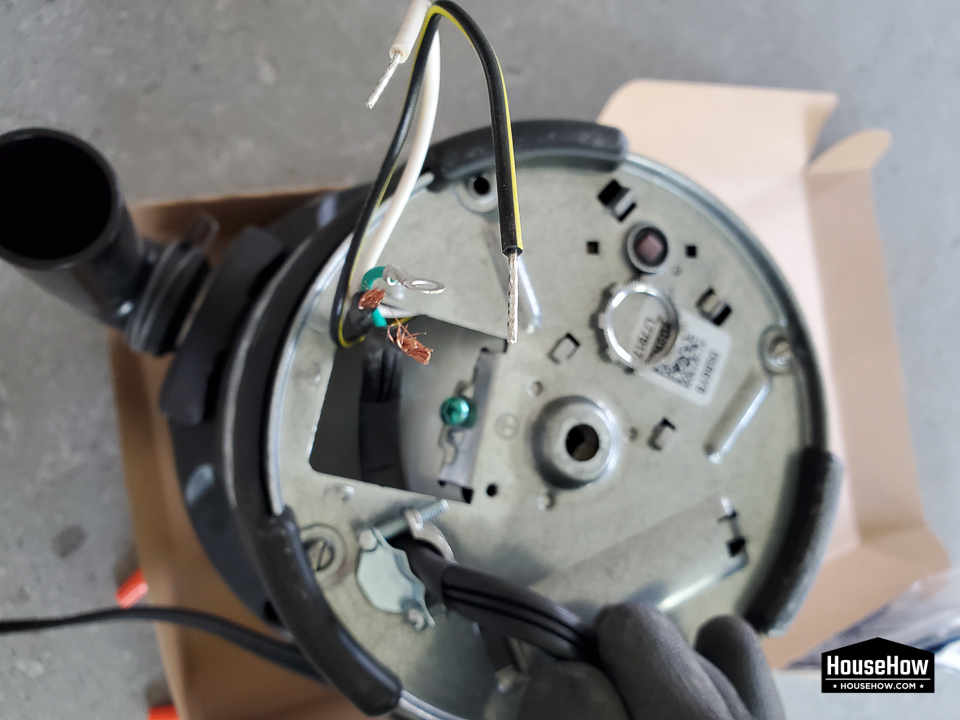 What horsepower garbage disposal should I get?
Garbage disposal units are available with four different types of motors (1/3 horsepower, 1/2 horsepower, 3/4 horsepower and 1 horsepower) with different capacities. The 1/3 HP disposal has the lowest horsepower and is suitable for grinding only soft food material like vegetables. There are certain disadvantages of using a 1/3 HP disposer though. They are often not built with stainless steel, so there is a chance of them suffering from damage in the future. It does not offer a lot of power or strength and can clog the sewage system when stuffed with too much food.
The 1/2 HP disposer is suitable for homes that are occupied by 1 or 2 individuals. These are mostly priced under 100 dollars and therefore, are ideal for those who are on a budget. Since these are quite small in size, you won't face any issues with the installation process. If you are a family of four, then a 3/4 HP disposer would work well for you. The 1 HP garbage disposal is most suitable for individuals like me who live in joint families or households wherein the kitchen space is used by a large number of individuals quite frequently. It allows you to put large quantities of food into it and does a good job of shredding them properly.
Personally, I think that 3/4 HP garbage disposals are the best solution because of the best power / price ratio.
Related Questions
How much should I spend on a garbage disposal?
The average cost of installing a garbage disposal unit is around $266. This figure has been derived by keeping different factors, including the prevailing rates of garbage disposal units in mind. The cost also varies based on the warranty provided by different brands. Some companies provide a warranty of 2 years on their products while some promise to incur all your repair and maintenance-based costs till 5 years after the purchase. The cost could range from $180 to $380 based on the warranty and other services provided by the company.
If you are wondering only about the cost of buying a garbage disposal, then it's between $85 to $200. The labor charges or the cost of installation would be somewhere between $70 to $150 based on the kind of company or agency you approach.(Recommended article: "The Best Garbage Disposals on the Market In 2022")
How long does it take to install a garbage disposal?
It takes around 1-3 hours to install a garbage disposal unit. Personally, replacing garbage disposal takes me about 20 minutes, but I already have about 30 such installations. This installation time changes dramatically if you install this device from scratch in a place where it was not previously. This is because then you need to connect the power supply and also install the switch.
You could either reach out to an individual technician or an agency that provides plumbing-based services. The average hourly rate of getting a garbage disposal machine installed ranges from $25 to $70. You must remember that these charges are in addition to the amount you have spent to procure the disposal unit. The cost is also influenced depending on whether you are hiring a plumber or a handyman.
How much does Home Depote or Lowe's charge to install a garbage disposal?
Home Depote and Lowe's charges around $180 excluding tax. I have used their service once and was quite impressed. Installing a garbage disposal unit on your own wouldn't prove to be an extremely time-consuming or difficult process. However, if you are not sure about doing it yourself, you can look for a handyman or a plumber. The installation charges offered by Home Depot and Lowe's are quite competitive. If you look elsewhere, the prices could be higher, lower or in a similar range.
Which garbage disposal lasts the longest?
A good quality garbage disposal should be expected to last for as long as 12 years. That's quite a long time but all those years, you have to make it a point to clean, wash and maintain it regularly. I have been using the same garbage disposable unit for 8 years and it's still in fine working condition. The price of the disposal unit serves as a fairly accurate indicator of its quality. If you put a load on the garbage disposal or put the kind of food items that are not suitable for it, it could decrease its lifespan substantially.
The most proven companies that produce garbage disposals are InSinkErator, Waste King and Moen.
Will any garbage disposal fit my sink?
At the time of writing this article, i.e. in 2021, practically every kitchen sink is compatible with garbage disposals available in Home Depot stores. However, it should be remembered that garbage disposals also need a power supply to work, i.e. we need to connect electricity and some kind of switch to our kitchen cabinet.
Who makes the best garbage disposal?
There are companies like InSinkErator, Waste King and Moen which have several years of experience behind them in making garbage disposal units. These companies enjoy a very good reputation in the market and have seldom disappointed with the kind of products or the services they have provided their customers with. However, the brand is not the only thing you should look for while buying a garbage disposal unit. When you like a particular model, you could do some research on it online and find out if it's the kind of garbage disposal you would want to have.
Related community topics
If you have any other questions that are not answered in this article, you can ask them on our Home Improvement Community Forum by clicking on this link.