Whether you are replacing the flooring in your home or office or you are upgrading it, the first and most challenging task is to hire the right flooring contractor to do the job for you. Brand-new flooring will definitely increase the overall value of your property, and hence, partnering with a reliable contractor is crucial. So, how to hire the right flooring contractor for your home or office improvement project?
Here, I've provided a simple guide with great tips to help you hire a good flooring contractor. You should actually be considering the following aspects when hiring a contractor:
– License and insurance
– Experience
– Quality of work
– Communication skills
– Written estimate
– Fair pricing
– Knowledge of different flooring materials
– Reputation and reviews
Let's dive deep into the details.
How to find a great flooring contractor?
While hiring a trustworthy flooring contractor can seem like a daunting task, that doesn't necessarily mean it's impossible. To find the contractor who will meet your requirements, you have to do a good amount of research as well as get information from those who have been through the process in the past. What you can do is:
Do some research online and create a list of the top flooring contractors in your area
Ask trusted acquaintances, including family, friends, and neighbors, for a referral
Connect with shortlisted contractors and arrange for a meeting
Once you've narrowed down the list of contractors, you should consider a few things to identify the best flooring contractor for your home improvement needs. Let's have a detailed look.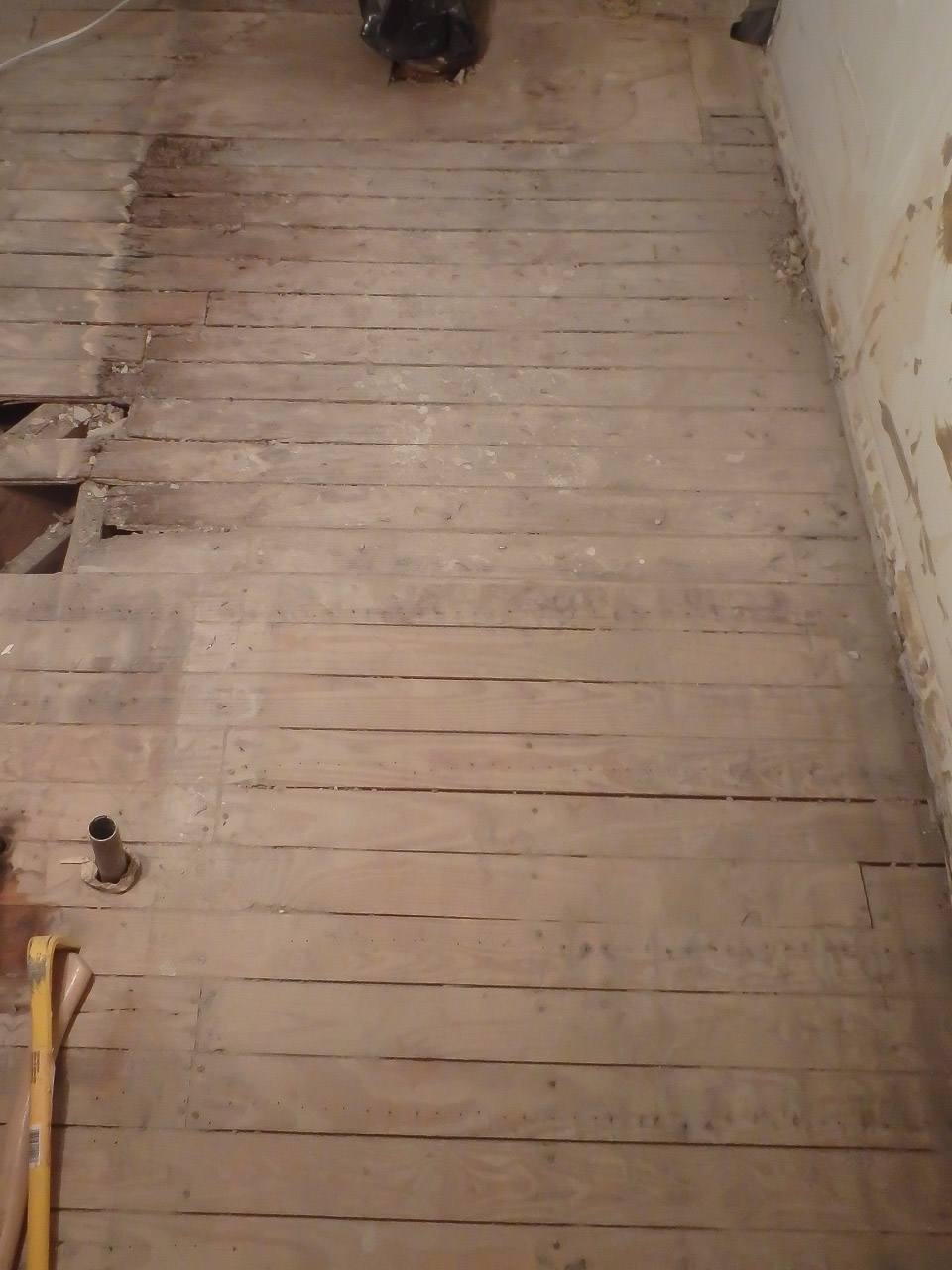 8 top tips to consider when hiring a flooring contractor
Insured and licensed
In your process of finding a reliable flooring contractor or company, the first two things you should probably look out for are their license and insurance. Only a properly licensed and insured contractor can be reliable and legitimate.
Remember that insurance protects you in case of any mishaps during the flooring process or the contractor doesn't finish the job or damages your property. Moreover, when you hire a licensed contractor, you can rest assured that you've partnered with a reliable contractor. In fact, a licensed and insured contractor means your home is in safe hands.
The quality of work
A solid performance record is the very basis of any fruitful work relationship. Before you start interviewing prospective flooring contractors, you should learn about their expertise and quality of work. You can learn about it by asking for referrals from family and friends who've hired the contractor in the past. Besides, sufficient online research will help you understand their strengths and proficiency. You can have a look at the reviews and feedback about the potential contractor or company to know what their past clients have to say about their work. This will give you a clear understanding of their working style and quality of work, which will help you make a decision on whether or not to choose them.
Wholesome experience
Only an experienced flooring contractor will have sound knowledge of different flooring practices and projects. You should know the number of years the contractor has been in business. The more, the better. An experienced flooring contractor or company will have a team of well-trained, qualified, and experienced technicians on hand who can deliver the best possible outcome for your flooring requirements. They would have worked on similar projects in the past and will complete the task efficiently within the stipulated time. Hence, hiring an experienced hand is always a good idea.
Excellent communication skills
As far as flooring work is concerned, communication is key. Only if the prospective contractor is a good communicator, he can effectively answer your queries, address your concerns, and get your job done as desired. It's important that you discuss your ideas clearly with the prospective contractor so that they have a clear understanding of what needs to be done. Don't forget that a reliable contractor or company will have a primary contact person who you can reach out to for consultation before you sign a contract.
Obtain written estimates
Make sure you receive a written estimate from your prospective contractor. When getting an estimate, check if there is a clear breakdown of the charges and fees associated with your project. Moreover, be sure you understand the payment schedule of the contractor. Also, ask about the payment mode accepted by the contractor. Knowing these details beforehand will save you headaches down the road.
Fair pricing
You should hire a flooring contractor who charges you reasonably for the labor and materials involved in the project. The best way to determine the price range of the contractor is to ask for a clear breakdown of the flooring costs. Of course, you can't choose a company just because the prices are fair. The bottom line is, you need to hire a contractor who can deliver quality work at a fair price.
Knowledge of different flooring materials
As you can see, today, there are myriad of different flooring materials available on the market, including carpet tiles, sheet vinyl, engineered hardwood flooring, porcelain tiles, and ceramic tiles, among others. A good contractor is someone who is well-versed in all of these flooring materials. It's crucial that you choose a contractor who has a good understanding of all of these products and materials, has the expertise to recommend the right ones for your project and can clarify any doubts you may have with regard to these.
Reputation and reviews
Regardless of how experienced and skilled a flooring contractor is, they can retain customers or continue to get new ones only if they maintain a solid track record of high-quality work and service. The best way to determine whether or not a contractor has such a reputation is by word of mouth. Don't hesitate to ask your acquaintances who've had flooring done for recommendations. Find online customer reviews of potential contractors. After you've shortlisted a few candidates, verify with the Better Business Bureau to know if there are any complaints lodged against them. All of these steps will help you learn about their reputation and make an informed choice.
Related questions:
What are the warning signs to look for when hiring a flooring contractor?
You can make sure that you're hiring the right contractor or company by validating their licensing and checking their physical business address. Other additional warning signs to bear in mind include:
Avoid a contractor who pressures you to sign the flooring contract immediately.
Avoid anyone who asks you to pay a large cash deposit or the entire project cost upfront.