When it comes to home construction and renovation, a number of rules have to be followed. However, as time passes, and as industry experts find unique ways to offer solutions to the issues that building contractors faced earlier, more and more people have begun to break the old rules. Well, this holds true in the case of plumbing as well. While there are dos and don'ts plumbers normally follow, a few tend to break the mold and choose to act against what the others are doing. There is one particular question that many people continue to ask the industry experts – Is it a good idea to place plumbing in an exterior wall?
In general, the answer is yes. You can place plumbing on exterior walls, but it is not recommended. Waterlines, when installed in an exterior wall, may freeze. When it comes to venting pipes and drain pipes, the possibility of freezing isn't high.  However, these lines running through the exterior wall can still lead to the formation of cold spots – areas where heat escapes easily. In other words, insulation may also not be applicable to that particular wall. If there is no other choice, but to install plumbing on an exterior wall, it is not impossible. Read on to learn how to do it effectively.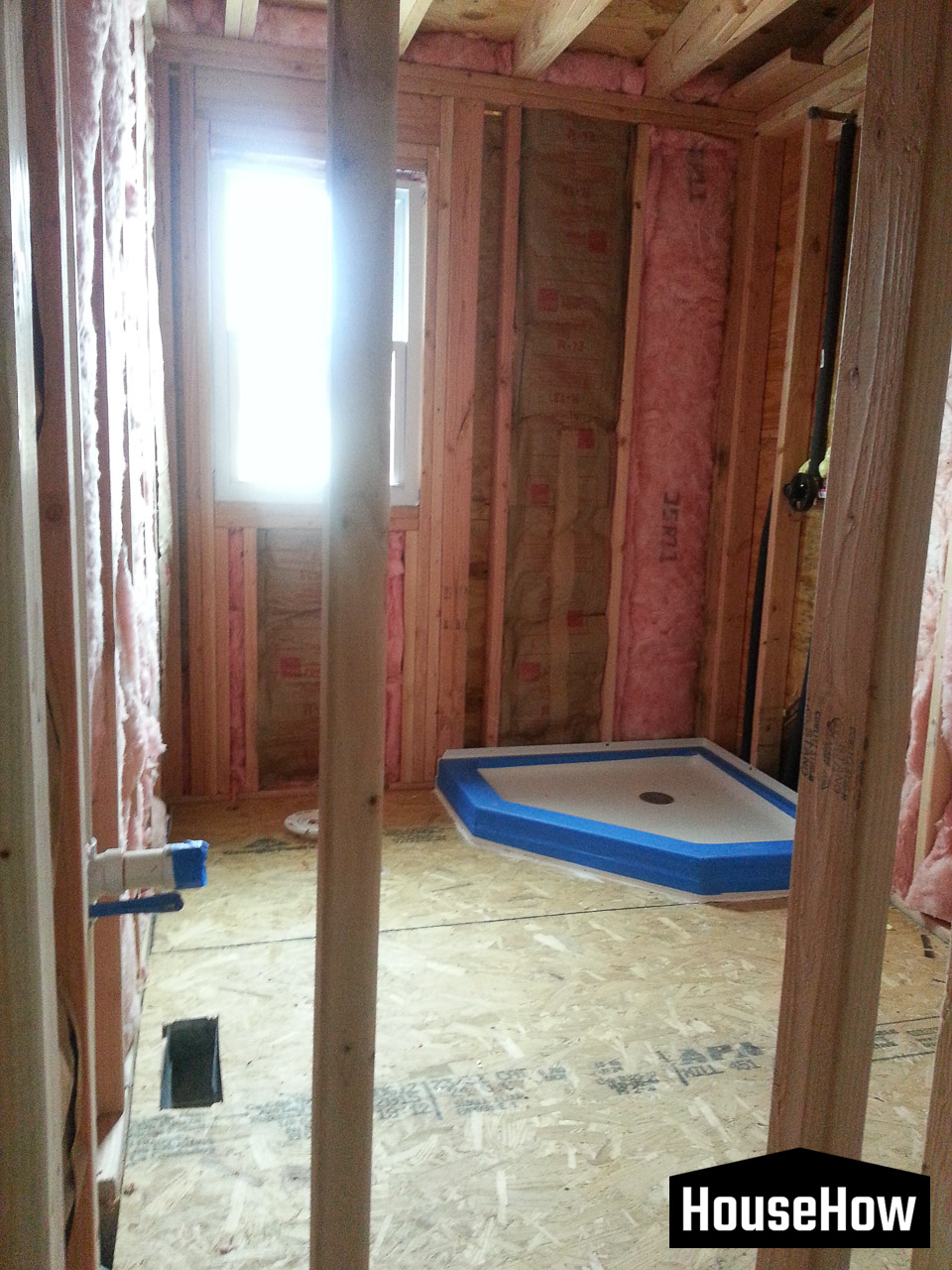 Can plumbing be placed on an exterior wall?
We cannot emphasize enough the significance of locating the plumbing system within the interior walls. However, sometimes, due to inevitable circumstances, you may be forced to install the plumbing pipes on the exterior walls. By following some unconventional installation methods, this could be done effectively. Let's take a look at what should be done.
Insulation
The plumbing pipes installed in exterior walls need to be well insulated to reduce heat loss and condensation. Moreover, proper insulation ensures that the pipes don't freeze in colder climates. Needless to say, frozen pipes are disastrous, and as the ice expands, they'll burst, resulting in hefty repair bills.
Seal gaps
Air-sealing the cavity of the exterior wall with foam or caulk at the seams of the pipe framing and at the back of the wall cavity adds an additional layer of protection when placing plumbing on an exterior wall. You should ensure that any holes present between the framing and pipes are completely sealed. For residential buildings with hydronic heating systems, you can minimize heat loss by nearly 90% by insulating the stream distribution and returning pipes.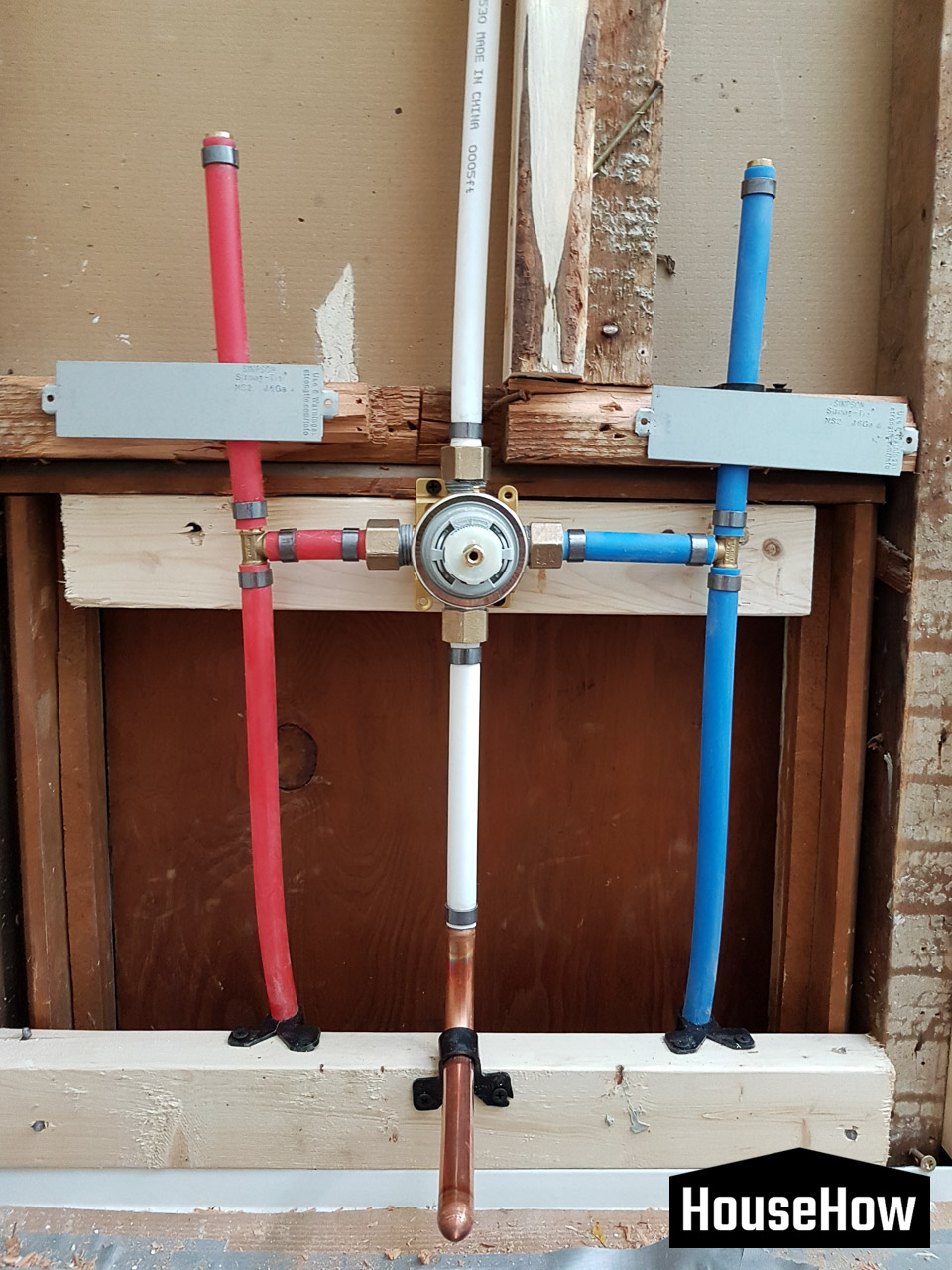 What are the various kinds of insulation used for plumbing?
When it comes to plumbing, there is an array of different kinds of insulation to choose from. So, take into serious consideration the wall and the amount of wind and weather exposure it receives throughout the winter. For example, avoid an exterior wall that is exposed to the west, without other buildings or trees. It may cause unnecessary problems. An east-facing wall proves to be safe enough. (Recomended article: 'Everything You Need to Know About PEX Plumbing Pipes')
Pipe insulation is available in several forms, including:
Fiberglass Batts
Spiral Insulation Wrap
Tubular Pipe Sleeves
A few people may choose one type, while others may use a combination of two or all three. At the end of the day, care should be taken that the insulation fills and wraps the pipes securely. You should remember to use enough of it so that it wraps firmly but not too hard. Insulation should not put a lot of pressure on fittings and joints.
What should you consider when plumbing an exterior wall?
I've got a list of things you should take into consideration when plumbing an exterior wall. (Recomended article: 'How Water is Wasted at Home')
The climate and weather settings: The very first thing you should consider when installing plumbing in an exterior wall is your area's climate and weather conditions. If you live in a place with a lot of snow, you should ensure that your pipes are insulated adequately to prevent them from freezing. Besides, you should know if yours is a flood-prone area and find out whether your pipes are well below the flood line.
Materials used: The materials you will use for the plumbing installation in an exterior wall is an important thing to keep in mind. Even if you're planning to use underground pipes, you should make sure that they are well sealed to avoid moisture seeping through and causing damage to your house.
Design of the exterior plumbing system: If you live in a place that gets a lot of rain, it's important that you install proper drainage systems or gutters around your home so that water doesn't accumulate on the walls and roof.
What are the advantages of exterior plumbing?
Installation of exterior plumbing is less expensive than installation of interior plumbing. It's because the space where all the pipes run doesn't have to be excavated and there is no need to dig much.
This way, you can access the pipes more quickly compared to interior plumbing installation. You don't have to tear down the walls or go through other challenging areas to get to them.
Surprisingly, this is an amazing way to add value to your home. In fact, having this type of exterior plumbing in place makes your home more appealing to potential buyers, just in case you want to sell your home.
What are the disadvantages of exterior plumbing?
Exterior plumbing is often more susceptible to leaks. As the pipes are exposed, over time, they are prone to develop leaks.
An important disadvantage of exterior plumbing is that it seems to be more vulnerable to freezing. In areas where the temperatures may dip below the freezing point on a regular basis, extra care has to be taken to insulate the pipes to prevent them from freezing.
Plumbing in an exterior wall is more challenging compared to plumbing in an interior wall. You need to hire a professional plumber or plumbing contractor to do the job for you, especially if you don't have prior experience handling such tasks.
What are some tips for a successful exterior plumbing installation?
You should make sure that you hire a trained and experienced professional to do the job for you. Only then, will the work be completely safely and accurately.
Remember to insulate the pipes well. By doing so, you can protect them from freezing during the colder days.
Don't forget to take steps to check your pipes on a regular basis for any signs of wear or damage so that you can prevent leaks in the long run. If you sense any problem, address it right away to reduce the risk of serious issues including leaks in the future.
Related Questions
What are the possible places in a house to install pipes in an exterior wall?
Well, while every home is different, a few common locations to install pipes in an exterior wall include attics, laundry boxes, basement bathrooms, kitchen sinks facing a window, and shower heads in a ceiling.
At what temperature do exterior pipes freeze?
The freezing point of water is 32°F. It is at this temperature that the pipes freeze. However, proper plumbing insulation safeguards against that happening even when the outdoor temperature reaches that level. If the temperature falls below 20° F, problems might arise despite proper insulation and copper piping.
At the end of the day, it all comes down to the climate of your area. For instance, if you live in an area with relatively low temperatures for most of the year, the plumping pipes should be well insulated with thick materials so as to withstand lower temperatures.
How do you know if a plumbing pipe will burst?
As temperatures rise and fall, water pipes can burst. However, you should know what to look for when you have a doubt that your pipes have burst. The most common signs to look for include watermarks, leaking, stagnant water, and changes in water pressure.
Watermarks: As plumbing is typically placed in a dry environment, water leaks can be quickly identified by the watermarks that appear on the wall. They help you trace where the leak is located. Big watermarks generally mean that there is a lot of water leaking and it can affect the integrity of your home's walls.
Leaking: You'll start hearing dripping noises in cases of leaks that are caused by a burst pipe. These sounds point to an issue in your plumbing system. You should immediately address the problem before it causes any severe water damage.
Stagnant water: Puddles of water are a sure sign of leaking pipes. If you follow the trace of water, you can find the burst points. Large pools of water indicate significant leaks and immediate fixing is required.
Changes in water pressure: If there are holes in the pipework, a dramatic reduction in water pressure can be noticed. Your shower and faucets will have low pressure. If the flow is too low, it's due to a problem in the plumbing system.
Why do pipes burst in the summer?
Not many people are aware of the fact that water pipes can burst in the summer. With extreme heat during the summer months, the soil shifts and loosens, and as a result, pipes expand. That, along with high water pressure, may cause the pipes to burst even in the summer.
Increased water demand is another reason for water pipes to burst during the summer months. You use more water to water your garden or fill up the swimming pool in the summer, and this excess use tends to strain your home's plumbing system. High water demand can strain the water pipes, damaging or making them weak. This leads the pipes to burst.
How do you hide plumbing pipes on the exterior wall?
You can hide the exterior PVC pipes using the following measures:
Grow some plants
Build a fence
Have a bench or some other seating area
Build a stone wall
Paint the pipes
Place planters and colored rocks
Use decorative covers
Build attractive boxes around the pipes
Can a shower be placed on an exterior wall?
When showers and tubs are installed on exterior walls, you may forget to insulate and air seal the part of the wall behind the shower or tub. Not insulating and air sealing this area can result in significant heat loss, eventually making the shower, tub, and bathroom remain cold all the time.