Painting a room not only makes your interior look appealing but also provides you with multiple other benefits. A fresh coat of paint in the ceiling, walls, and baseboard can protect and prevent the room from mold and damage. Improving the air quality in and around the room sets your mood as well. For all these reasons, painting is considered one of the simplest and least expensive ways to increase the value of your home. If you are planning to paint your home on your own like an expert, you need to follow some guidelines. There are many dos and don'ts associated with house painting. Are you wondering if you should cut in first when painting?
As a general rule, the first thing to do is to cut off the painted wall from the already painted one and then roll it. Then you can cut off the same wall again with a second layer of paint and then roll it up again. This is how you can get a flawless result while painting a room on your own.
What is the correct order to paint a room?
Start with the ceiling first and then paint the trims, walls and baseboards at the end. Painting a room requires a specific order to follow. It is recommended to always work from the top down if you plan to paint the entire room. It'll help you to correct any drips and runs easily and gives it a flawless touch. Professional painters always follow this order to avoid roller spatters, overspray and occasional errant brushstrokes. This order also makes the entire process much faster. (Recommended article: 'Everything You Need to Know About Bathroom Ceiling Painting')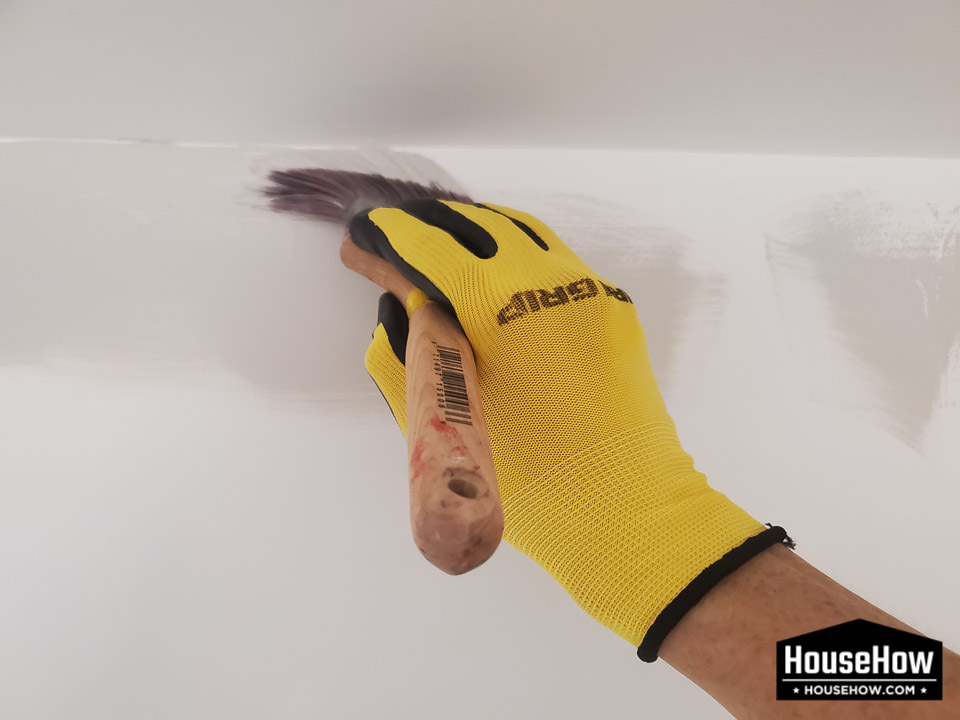 Do you cut in before or after rolling?
You should always cut in before rolling paint on the main surfaces. It will help you to conceal the brush marks when you paint the entire surface with the roller. You can use a 3-inch paintbrush and apply paint on the sides of each corner before rolling paint on the entire surface. The drying time of different paints vary and hence, some paints allow you to cut in the entire room before filling in the surface whereas others will require you to cut in one corner and roll out the wall prior to cutting in the other corner.
A roller is the easiest tool for applying paint to broader surfaces like ceilings, walls and even dashboards. However, a roller doesn't reach properly into corners or to the edges of the trim, leaving those areas empty. Hence, you need to cut in those areas with the help of a paintbrush. This means you need to run a line of paint around the edges of the wall using a paintbrush. (Recommended article: 'How Much Paint is Needed to Paint a Small Bathroom')
Do you cut in twice before rolling?
I recommend you not to cut in twice before rolling because it will lead to an uneven texture. Once you cut in, roll out the surface and let the first layer sit well and get completely dry. Then you cut again and roll the second layer again to let it dry. It is a general rule that you need to follow in case you need to apply another coat of paint.
The method of applying the second coat of paint is exactly similar to the first one. Depending upon the color and density of the paint you use, you might need to apply a second layer of paint. I've mentioned before that you should always cut in before you roll out a surface. Now you know that you should always cut in once before rolling the first layer and then cut in again before the second layer.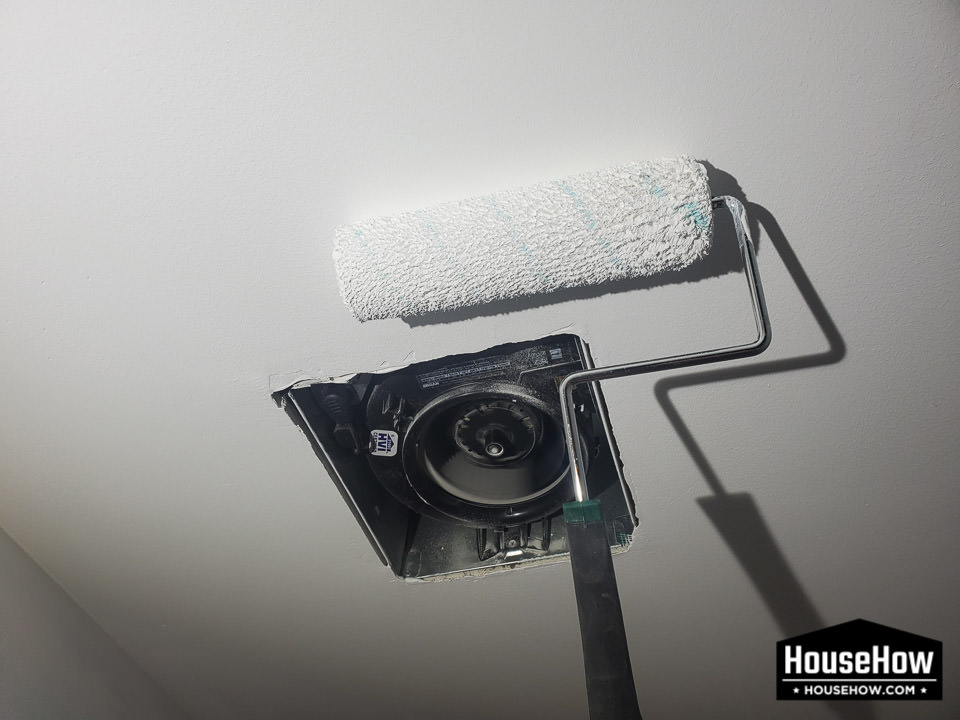 How do you blend a roller with a cut in?
To blend a roller with a cut in, you need to go with the roller as close as possible to the cut edge. Give extra attention when you are rolling around the cut edges. Slowly roll over the cut edges so that the paint on the edges blends well with the entire surface. A paint roller does not allow enough control to cut in the edges and hence, you need to cut in the corners and edges with a paintbrush before you roll out a wall or any surface. Once you're done cutting in, blending the roller will no longer seem a challenging task if you follow this method.
Also, you need to avoid some common mistakes, which are mentioned below:
Never cut in with paint from one paint can and roll on the larger areas with paint from another can even if you get the exact paint color. Instead, mix all cans of paint and then apply it.
You can try working in a small area at a time rather than cutting in an entire room and then rolling. It will help you to blend the cut in easily with the roller.
Never wait for the cut in to dry before you roll as that'll be difficult to blend. Instead, cut in a small area and then roll while the cut-in paint is still wet. The process of cutting in and rolling should be alternately done so that the paint on the edges can blend well with the entire surface.
How do professionals painters cut?
Professional painters use a proper brush, which is the most important equipment for cutting in. Professional painters are so experienced that they do not even use tapes to seal the edges. The cut-in method they follow is pure freehand painting. They usually use two types of equipment, which are:
Angled paint brush – It is also known as a cutting brush. It makes cutting in fine lines easier.
Paint cup – It's a small paint can without a lip that's easily available in stores.
Using these two pieces of equipment, professional painters draw wide sweeps of paint close to the trims without touching the excluded area. I will recommend these two pieces of equipment along with a sealing tape for cutting in like professionals.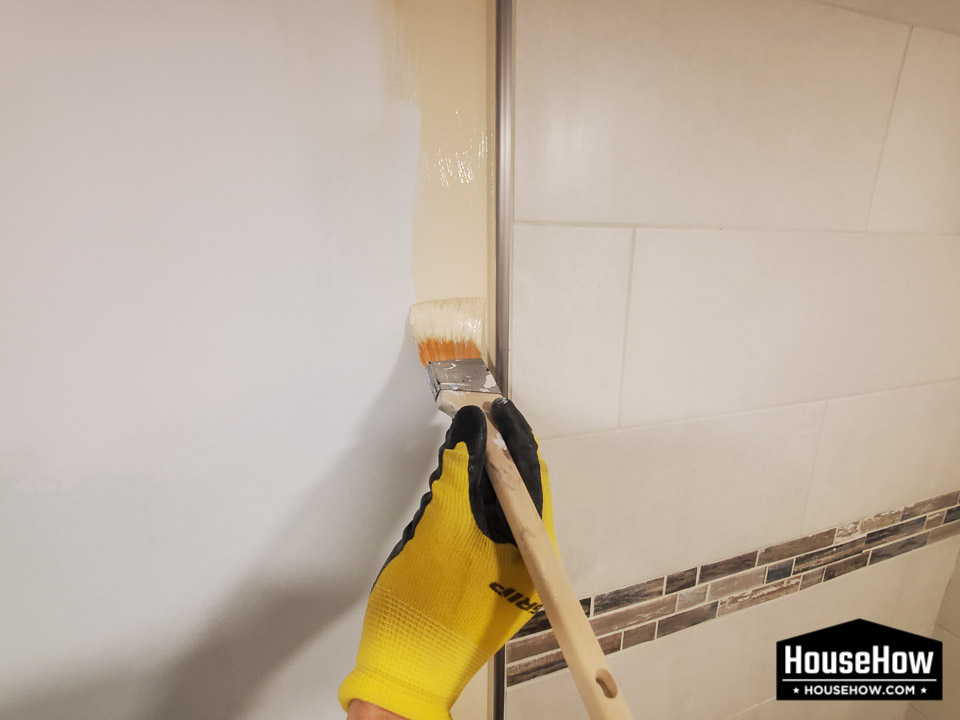 How do you keep a wet edge when painting with a roller?
Maintaining a wet edge is the best scenario in painting as it helps you to avoid lap marks. To do it properly, you need to apply paint at a short distance away from the portion you just painted and then you roll into that wet area as quickly as possible. If two people are painting a wall or any surface, the best way to keep a wet edge would be when the first person cuts in. the other person immediately rolls into that wet area. Wet edge painting refers to a method where you make sure the last roll hasn't dried up before you coat it with the next. It is a must if you want to achieve a smooth and even surface once the color dries up. (Recommended article: 'How Long Does it Take to Paint a Bathroom?')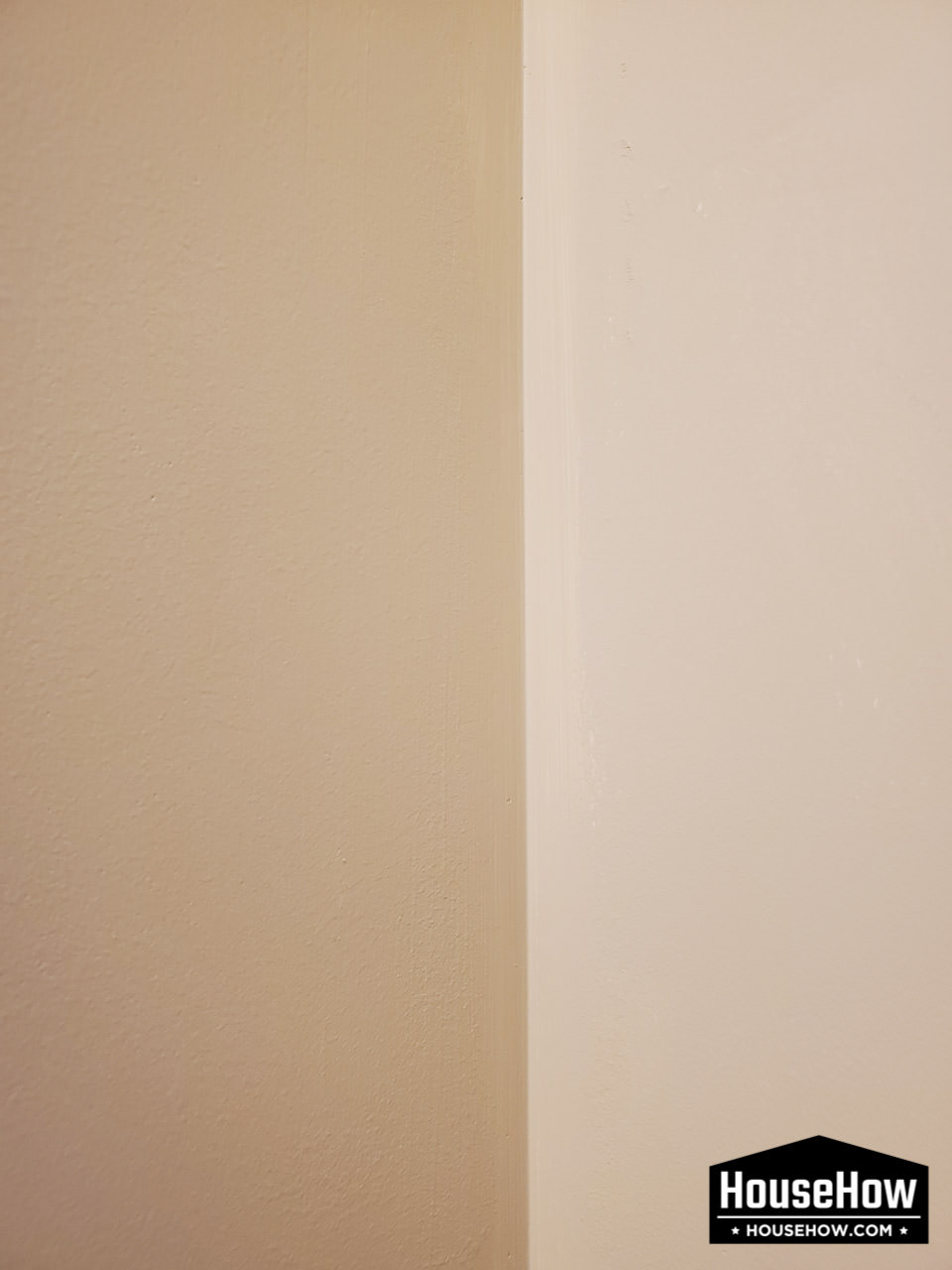 How long after cutting in can you paint?
I recommend you paint right after cutting in as that would help you to blend the colors properly. However, some might suggest you wait until the cut-in area dries up as the process may depend upon the type of paint you use. (Recommended article: 'How Long Does It Take Paint to Dry in a Bathroom?')
What happens if you paint the second coat too soon?
When you paint the 2nd coat too soon, it might lead to paint peeling off and resulting in uneven color. It can ruin your entire job leaving the area untidy. Hence, it's best if you let the first coat to dry completely and then start with the second coat. (Recommended article: 'Which Is Better Latex or Oil Based Paint?')
Do you have to cut in every coat of paint?
Yes, it is essential to cut in every coat of paint. It will give you an even finish on the entire surface, be it on your walls, ceilings or dashboards. Once you are done with the first coat of cutting in and painting, wait for the coat to dry and decide whether you need a second layer. If a second layer is required, cut in again and then roll in.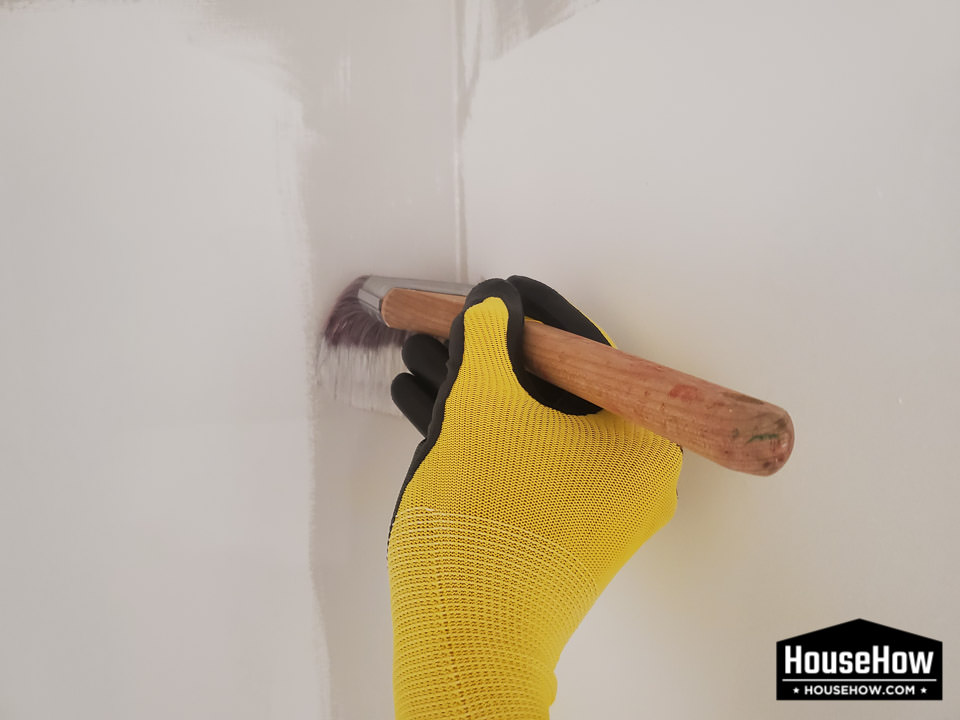 Related Questions:
Is it OK to cut in one day and paint the next?
It is OK to cut in one day and paint the next but it is always better to paint when the cut is still wet. You will get the best results when you cut in just one wall, then immediately roll it out prior to cutting in the other one. I've already explained why wet edge painting gives a flawless result. When you paint the next day, the cutting in dries up and you may find it difficult to blend colors. Instead, try cutting in small areas and painting its nearest surface at a time to avoid lap marks or different pigmentation problems.
What does wet edge mean when painting?
In painting, wet edge means the cut is still wet. It is important in painting to blend the cut with the roller when the cut is still wet. It helps the painter to blend the edge and surface color easily by avoiding lap marks. This method is called 'wet edge painting'. Professional painters follow this method to achieve even color on the entire surface. To follow this method, they often work in small areas at a time and then move to other areas. (Recommended article: 'What Kind of Paint is Best for the Bathroom')
Should you paint the edges first?
Yes, you should always paint the edges first while painting a room. It is a general rule for painting walls, ceilings, dashboards or any other surface. Once you paint the edges perfectly, you can paint the rest of the surface with a paint roller. The process of painting the edges is very simple and all you need is an angled brush to draw fine lines around the edges. Using a steady hand is important while painting edges. Also, make sure you keep your eye on the area you are painting at all times.
If you do not paint the edges first and directly use the roller to paint the surface, there are chances for most parts of the edges to remain unpainted. Rollers are the best tools for painting but they do not reach the edges properly, leaving those areas untouched. If you try to cover those areas with a paintbrush after rolling, there is a high chance of lap marks. Hence, to make the process flawless, always paint the edges first and then roll up.
Do pro painters use tape?
Professional painters almost never use tapes while painting. Instead, they follow freehand painting to cut in the trims, edges and corners. There are two reasons for which they do not use tapes. Firstly, most of the painters have vast experience in this task and hence they can easily paint straight lines without using tape. Secondly, painter tapes can peel and rip during the removal process, which can create an utter mess to a carefully painted section. Hence, most of them rely on freehand painting while cutting in.
Should you use tape when painting?
You should use tape when painting to ensure a neat and tidy job. It is a general rule to use painter tapes when you are painting on your own. Freehand painting is a difficult task that only professional painters follow. Hence, I would recommend you to use painter tapes as they'll give you clean lines and no messy edges.
However, it is also essential to peel off the painter tapes carefully. Otherwise, it can you can accidentally pull up some amount of paint, leaving the area untidy. If you find it difficult to peel off the stubborn painter tapes, use a heat gun or hair dryer to loosen them before peeling. The blast of hot air from them will melt stubborn adhesives without damaging the surface. As a result, you will get a flawless finish.
Do two coats of paint make it darker?
No, the second coat of paint cannot make an area look darker as long as you are using the same color from the same brand. The second layer of paint is only supposed to affect the coverage without making any difference in the color tone. In most cases, two coats of paint are required.
Are 3 coats of paint too much?
Though uncommon, three coats of paint might be required for some surfaces and colors. Based on the color you choose and your surface type, you might need to apply three coats of paint. Usually, the third coat of paint doesn't make any difference visually.
Related community topics
If you have any other questions that are not answered in this article, you can ask them on our Home Improvement Community Forum by clicking on this link.