When you buy or rent out a new house, one of the first things you need to check is whether it has a well-functioning toilet. While it is quite uncommon to come across a house that doesn't have a toilet, before you sign the papers, you must check and find out if the toilet is suffering from some clogging issue.
Clogging can result in the failure of the flush system and the pipes getting damaged or broken. If you are already living in a house and face some clogging-related problem in the toilet, there are a few ways in which you can solve it. So, the question is 'how do you unclog a toilet with poop in it?'
As a general rule, the first best method to unclog a clogged toilet is to use a plunger. Using a plunger, also referred to as a plumber's helper, is one of the most effective ways of unclogging a toilet with poop in it.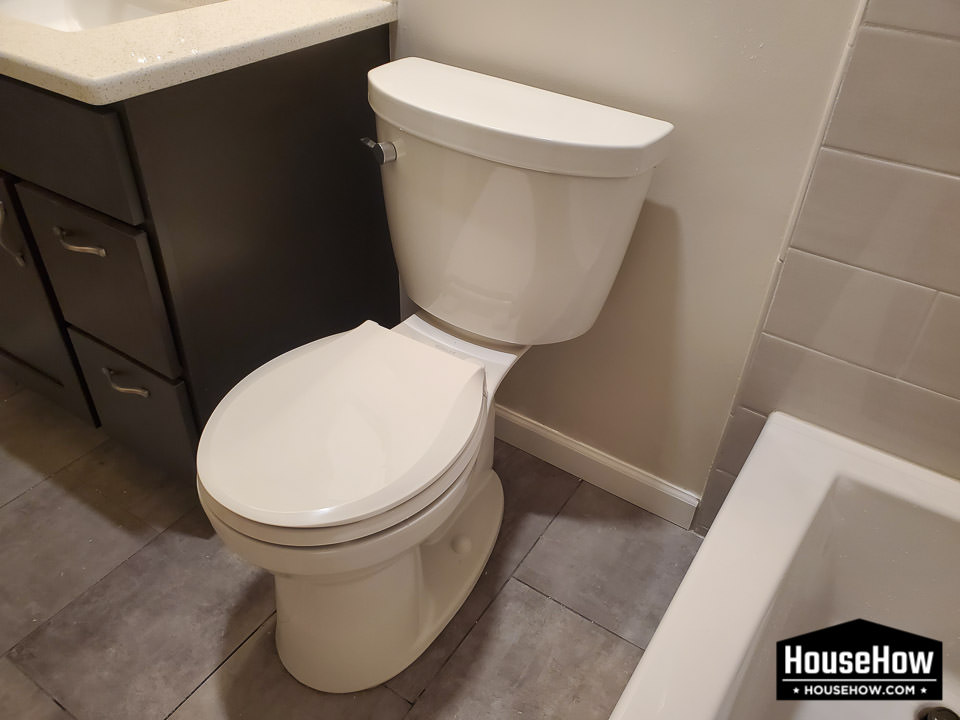 Can poop block a toilet?
Yes, poop can block a toilet. If the poop is too large or very hard like marble, it can get stuck inside the toilet and result in a clogging issue. I have faced this problem with my toilet several times in the past and that's the reason I always keep a set of essential tools ready to deal with this issue. (Recommended article: "Why Do You Have to Flush Your Toilet Twice?")
How do you unclog a toilet with poop in it?
When your toilet gets clogged with poop, you can remove it in different ways. Think of the tools you have at your disposal and the DIY skills you possess to decide the method in which you will unclog your toilet.
Plunger
Plunger, a tool that has a suction cup on top of it, is something you must buy and keep in your home. This tool does a very good job of unclogging a toilet that has poop inside it. The stick, made of wood or plastic, has a fairly good length and helps you handle it properly as you insert it inside the toilet and try to remove the obstruction created by the poop. For toilet cleaning or unclogging processes, a large and strong plunger is recommended.
Toilet brush
If you have a relatively smaller-sized poop clogging the toilet, you could use an old toilet brush to remove it. Most people keep a toilet brush in their bathroom to get rid of the poop stains that might have gathered on or around the toilet. Using a toilet brush, however, doesn't prove to be very useful when a very large piece of poop has clogged the toilet.
Hot water
If you don't have any tools at your disposal, the best way to unclog a toilet with poop in it is to pour hot water inside it. Pour warm water in a small or medium-sized bucket and then pour that water inside the toilet. Hot water will contribute towards softening the poop and eventually breaking it down into smaller pieces. You must be patient while doing this as you would be required to repeat this process several times.
Hanger
A cloth hanger is something most people have at their homes. When your toilet gets clogged with poop and you can't find any tool to remove it with, use a hanger. The hanger wire is known to be firm and flexible at the same and that makes it ideal for unclogging a toilet filled with poop. Just make sure you use a wire that is coated or covered with plastic material so that there is no risk of it causing damage to the porcelain.
Chemicals
If most other methods don't work, you can use chemicals to break down the poop into smaller pieces and dissolve it inside the toilet. They react quickly with poop and the breaking down process starts happening faster than you would expect. One could use homemade chemicals for this process but you need to have good knowledge to make chemicals at home. You could buy ready-to-use products consisting of chemicals that would help in accomplishing this task. After you put chemicals inside the toilet, wait for 10-15 minutes and then use the flush to wash it away.
Baking soda and vinegar
If you are planning to make a drain cleaning solution at home, then you could do that by mixing baking soda and vinegar. The third element that needs to be a part of this combination is hot water. Baking soda, vinegar and warm water will react with each other and help in dissolving the poop at a very fast pace. You have to first pour baking soda inside the toilet and then add vinegar to it slowly. Pouring hot water inside is the last step in the entire process.
What is the best way to unblock a toilet?
In my opinion, the best way to unblock a toilet is to use a plunger. A plunger is essentially a wooden or plastic stick with a suction cup fitted on top of it. Whether there is a major clogging issue or a minor one, using a plunger is a sure-shot way of unblocking a toilet. While buying a plunger for cleaning or unblocking a toilet, check whether the rubber plunger is broad enough to produce a vacuum in the aperture of the toilet. (Recommended article: "Everything You Need to Know About Phantom or Ghost Flushing Toilet?")
Will a toilet eventually unclog itself?
A toilet does manage to unclog itself with time but there are a few things one must remember here. If the clogging has been caused by a degradable or organic material like poop, the toilet will be able to unclog itself owing to the pressure that will be exerted over it with repeated usage of the flush and other cleaning methods.
What happens if you flush a clogged toilet?
Flushing a clogged toilet doesn't prove to be very effective if the waste material is too hard or large. When you use the flush, the flush water will run through the toilet and fill the bowl partially. It won't help towards washing away the waste material or removing the clog. Flushing a clogged toilet repeatedly might help in removing the waste material if it's small in size and doesn't have a coarse texture to it.
Related Questions
Is it fine to leave a clogged toilet overnight?
Leaving a clogged toilet overnight is not a good idea and something nobody would ever recommend. When you come across a clogging-related issue in your toilet, you must take the necessary steps to get it resolved immediately. If you don't have basic DIY skills or tools, you can follow my instructions and get the clog cleared.
If you leave a clogged toilet unattended throughout the night, it could lead to bigger problems to deal with. For instance, if you have a very old toilet or one which has worn-out pipes running through it, clogging could lead to a leakage issue. A clogged toilet could also result in dirty water overflowing out of it. To avoid these issues, you must make it a point to resolve a clogging issue at the earliest.
Will bleach unclog a toilet?
Yes, bleach can help significantly towards unclogging a toilet. Bleach contains chlorine in high amounts and is capable of destroying or breaking down organic substances like hair, toilet paper and material containing a large amount of grease or fat. It does not work as well as a professional drain cleaner but proves to be quite effective in dealing with moderate clogging issues. Put 2-3 cups of bleach into the bowl and give it some time to penetrate the drain pipe. After that, flush the toilet and check if the clog breaks down into smaller pieces. While carrying out this process make sure that you are wearing gloves. Bleach proves to be harmful when it comes in contact with your skin.
Does vinegar dissolve poop?
Vinegar can help in dissolving poop when used in a combination with baking soda and hot water. Since I have used it, I can vouch for the fact that a combination of vinegar and baking soda results in a powerful cleaning agent that helps in breaking down the poop into finer parts and eventually dissolving it.
Does pouring boiling water down a toilet unclog it?
Yes, pouring boiling water down a toilet does help in unclogging it. However, you need to pour a large amount of water using a bucket and repeat this process several times to see any significant result. So, the process is quite simple but needs a lot of patience to be executed. Hot water proves to be effective in softening hardened poop and then breaking it down into smaller pieces. If the shower is closer to the toilet, using it to pour hot water inside the toilet would be more convenient than using a big bucket. For better or faster results, you can use a detergent along with hot water.
Related community topics
If you have any other questions that are not answered in this article, you can ask them on our Home Improvement Community Forum by clicking on this link.