Painting a room is very challenging for newcomers regardless of one of the trickiest places to paint is the bathroom since it is a naturally wet, damp, and humid room in every home which impacts the drying process of paint much more differently. But don't worry, because in this article I will answer the question of how long does it take for paint to dry in a bathroom.
How long does it take paint to dry in a bathroom? As bathrooms are often more humid rooms, latex paint usually takes around 12-48 hours to fully dry. It is not recommended to use a shower or a bathtub during this time, but you can easily use other parts of the bathroom such as the toilet or the sink.
It is true that most latex paints are suitable for use in bathrooms, but not all paints are the same. If you paint the bathroom yourself, you will get the best results with a paint specifically designed for the bathroom, such as BEHR® Kitchen, Bath & Trim Stain-Blocking Primer & Sealer. Bathroom paint dries faster in humid conditions and is also slightly more resistant to water and humid after painting. You can read more about this topic in article: "What Kind of Paint is Best for the Bathroom?"
Hopefully, we were able to raise your knowledge of bathroom paints as well as how long they to take to dry on average. If you are interested in learning more about this topic feel free to continue reading below.
How long does it take paint to dry in my bathroom?
The amount of time that it will take for the paint to dry in exactly your bathroom will also depend on your needs, self-control, and how much you use your bathroom while you are waiting for your paint to dry in that room. The more that you use utilities such as the shower or sink the longer it will take to dry as you will be creating more humidity and moisture which can also result in damage to the actual coats of paint that you have applied.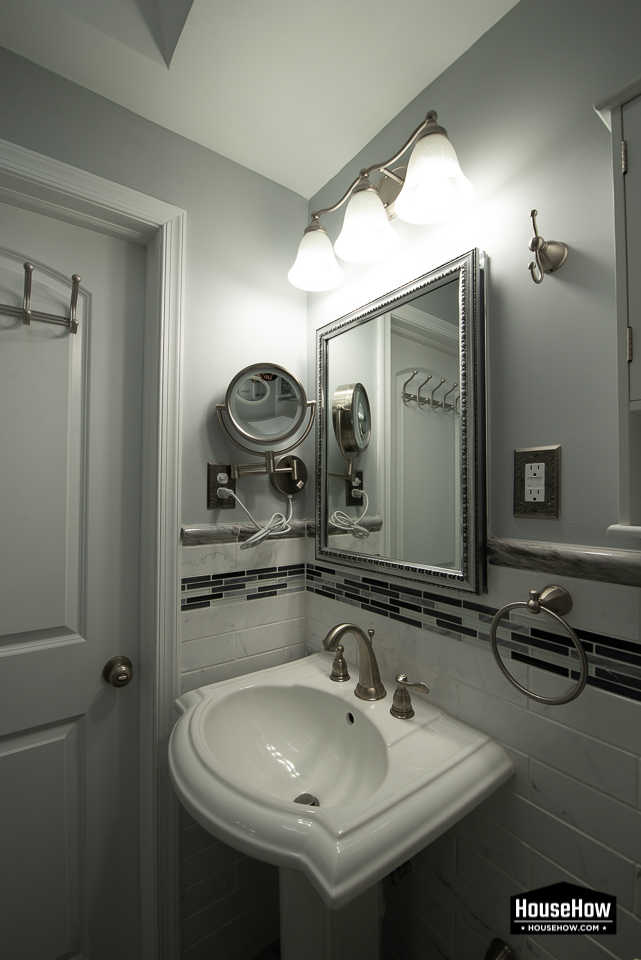 If you paint the bathroom yourself it is also important to consider the finish of paint that you are doing to be using. One of the best types of bathroom paint is semi-gloss or eggshell paint since it is not affected that much by water and moisture while it is both drying and also after it has set and dried. If you decide to use shades like flat, mate or satin, you should know that even after a few days they can still be sensitive to splashes of water.
What are the factors that influence how fast paint dries?
There are three main factors that influence the length of time that it will take for paint to dry, the first two ones are temperature and humidity which go hand in hand. If the temperature in the bathroom is not high enough generally humidity will not occur although it can still happen if you artificially create humidity by for example using the shower or bath which creates hot water that partially evaporates thus creating humidity. But the amount of influence that the temperature and humidity have depends mainly on the type of paint that you are using with some bathroom paints being more durable than others.
Which environment is best for the paint to dry quickly?
The paint will dry the fastest in a warm and dry environment. The rotation of air additionally accelerates the drying of the paint. It is also a very good idea to keep the windows open for extra ventilation which will speed up the drying process of course, if it is dry and reasonably warm outside..
How do I check if the paint in the bathroom has dried?
The easiest way to check if the paint has dried and been 100% sure of the progress is to use the "traditional method" of using your finger to see if it any paint goes on it with the more paint that gets attached to your finger or how sticky the paint is. The wetter your finger gets the much longer you will need to wait for the paint to dry fully.
The completely dry paint should not be sticky in any way.
Do more expensive paints dry faster?
The price of your paint is not really a determining factor of how fast your paint is going to dry, however, cheap paints usually dry either too quickly – sticking to the roller, or very slowly. This rule does not apply to all cheap paints.
Do waterproof paints dry faster?
Yes, waterproof paints on average dry faster as long as they have not been overapplied and as long as they have not been mixed with anything else or out of date. The reason behind this is that waterproof paints which can be high gloss, acrylic, and other polymer-based paints do not have such as the high concentration of oils.
Should I use latex or oil-based paint in bathroom?
You can use either latex or oil-based paint as long as you are sure that the paint that you are using is waterproof, however, I strongly recommend latex paints. The main advantage of oil paints is their high resistance to water and they cover stains more easily. Oil paints can also be used as a primer. You can learn more about latex and oil-based paints in article: "Which Is Better Latex or Oil Based Paint?"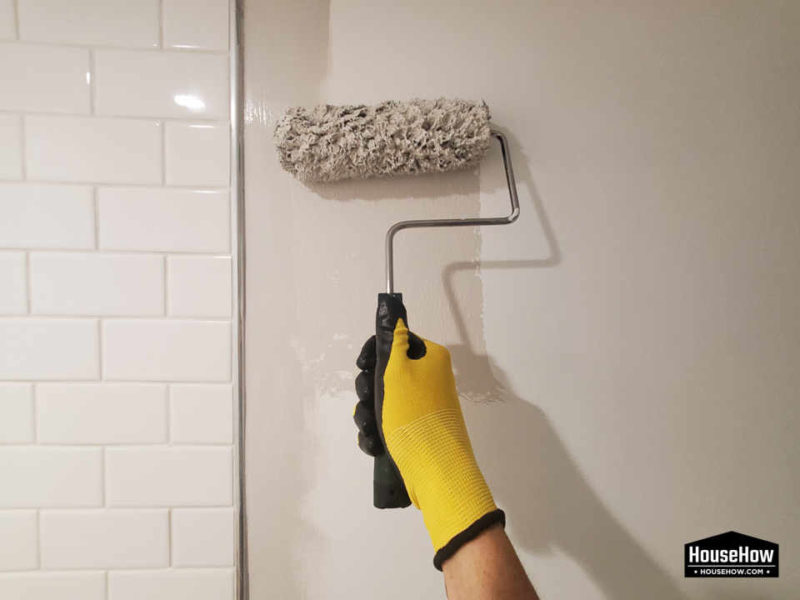 Related questions
How long should I wait for paint to dry before using a bathroom shower if I really have to?
If you are in the tricky position where you have only one bathroom that you can use in your home, then it is best to wait 6 hours since this is the period of time that majority of the paint will be fully dry although most likely the drying process will not be fully complete, so you can also use the shower a few hours after painting, but it's best to use colder water when showering and ventilate it very well after that.
How long should you wait for paint to dry before using a toilet and sink?
Using the sink can generally be done after just a few hours of applying the paint as they do not generally create high levels of humidity although you do have to be careful with the sink and what you use it for. For example if you are going to bath or wash your hair in the sink then this can create a similar level of humidity as a shower.
If you want to use the toilet, you can do so almost immediately after painting, but be aware that it's very easy to forget about wet paint and touch the trim or wall with a part of clothing.
What to do if we splashed water on not fully dried paint?
What you will need to do depends mainly on the stage of drying that the wall is in. If it has just been painted in the past few hours and is visibly wet then this can cause more damage than if you splashed some water on a surface that was mostly dry as it will cause the paint where the water splash made an impact to wash off which will likely leave visible marks that are lighter than the rest of the wall.
Regardless of what the situation happens to be, you just need to wait for the paint to dry and then come back and see what the damage is, and if needed you can repaint the areas where you splashed water by accident. The worse thing you can do in such situations is to try to correct the problem while the paint is still wet as this will just make the damage even worse.
Related community topics
If you have any other questions that are not answered in this article, you can ask them on our Home Improvement Community Forum by clicking on this link.