Paint has a variety of functions from being used to decorate a room or just a wall to providing a protective layer to avoid scratches and mold growing on the surface to increase the lifetime of the building materials that make up your property. However, there are a lot of different options in terms of price and ingredients that you need to take into account. But do not worry as in this article we are growing to address the question of whether latex or oil based paints are the choice for you.
Which is better latex or oil based paint? Latex paint works best on the room walls, trims, as well as in places where a strong smell of oil paint solvent may be a problem. Working with latex paint is generally easier. Oil base paint is used in all applications that are subject to wear, such as stairs, floors, areas exposed to moisture as well as metal parts.
Below we are going to go over the uses of each of these paints and their advantages.
Is latex paint the same as oil based paint?
No it is not the same thing, the only similarity is that they are both a type of paint. The first difference is how they are made, in paints with oil there is a much lower concentration of water while with paints with latex there is contrastingly a lot more water is used to bind the latex together with the other ingredients used in the paint which allows it to dry a lot faster as well as also it does not usually smell as strong while paints with oils are known for having a much stronger smell.
If you are looking for a glossy finish then your best bet is to go with oil based paint which is much thicker and helps provide a shinier finish due to the way that the oil dries while water based paints look much more harsh.
Advantages of latex paint
Some of you may be confused why the word 'latex' is used to describe this type of paint, this is because a form of acrylic latex which is a type of rubbery plastic is mixed in with the paint. Water based paint is another name for latex paint.
Quicker drying process, due to the reduced amount of water in the paint. This is particularly beneficial as it allows you to complete the paint job much faster as you have to wait a shorter amount of time before you can apply another coat of paint.
Easy to clean up, another big advantage of latex paints is that they can be washed off and cleaned up much more easily with a lower chance of them smudging and leaving ugly residue stains. This is not just good for when cleaning up the surroundings and corners of the surfaces that you have painted, but it is also very good when you have a limited of painting tools with you such as brushes, thankfully when using this type of paint you can very easily clean up and dry them.
Non-flammable, this is another great feature as it provides extra security and insurance to the property that you are applying this paint in. Although this does mean that the paint is created to slow down flames like 'flame retardant paints', it is still a big advantageous compared to the other types of paint that can act like a fuel to the fire.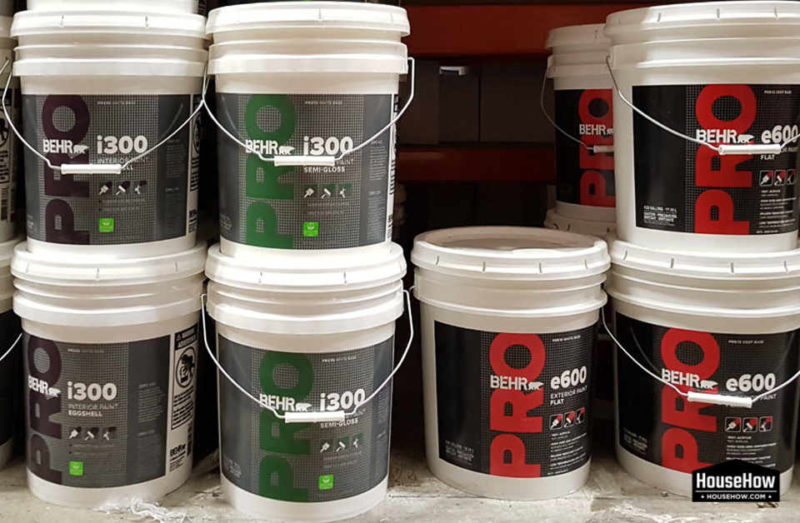 Advantages of oil based paint
These types of paint most commonly use a type of oil known as 'linseed oil', these types of paints are very popular as they can help prolong the life of various types of materials including wood and metals.
Resistant to the cold, this type of paint is known to be much more resistant to cold temperatures compared to water based paint which can be very advantageous if you live in a cold climate.
Provides a smooth surface, another advantage thanks to the oil mixed in this paint is that it provides a very smooth surface if applied properly to a variety of materials that are naturally not actually totally smooth such as wood and metal.
More colorful, research shows that on average, oil based paints are more colorful due to the oil found in the paint allowing for various gradients of colors to be more easily mixed.
We hope that we were able to give you the information that you need to decide whether latex paint or oil based paint is the right choice for you. Below we will share with you more tips and advice to help increase your knowledge about the two main categories of pain.
Where is latex paint mostly used?
Interiors. This type of paint is mainly used inside homes. If you want to paint a bathroom or kitchen, latex paint is the paint you should choose.
Low cost projects, if you are working with a tight budget either with a client or for your own personal DIY project then water based is a great option as it is generally much cheaper than its alternative.
When time constrained, if you are time constrained to finish a project then using latex based paint is the best option as there is a much shorter waiting time for it to dry.
Metals, the majority of metals especially aluminium work very with latex based paint which is not as adhesive to other surfaces while with metal materials it works great as they are generally pretty smooth.
Where is oil based paint mostly used?
Concrete and stone based materials, if you find yourself with an ugly slab of concrete or stone that you are decorating then you should go with oil paint which will ensure a glossy finish. Furthermore the oils in the paint will be very adhesive to the naturally dusty and sandy surfaces of those types of materials. Of course for best results you should apply at least two coats of paint.
Stairs, a surface that will go through a lot of use and strain throughout its lifetime, by using this kind of paint you can also create a stylish finish that will contemplate pretty much any design choice in your home.
Furniture, another great use for oil based paint is furniture which like stairs suffers a lot of use, and again oil based paints can provide that lovely glossy paint job.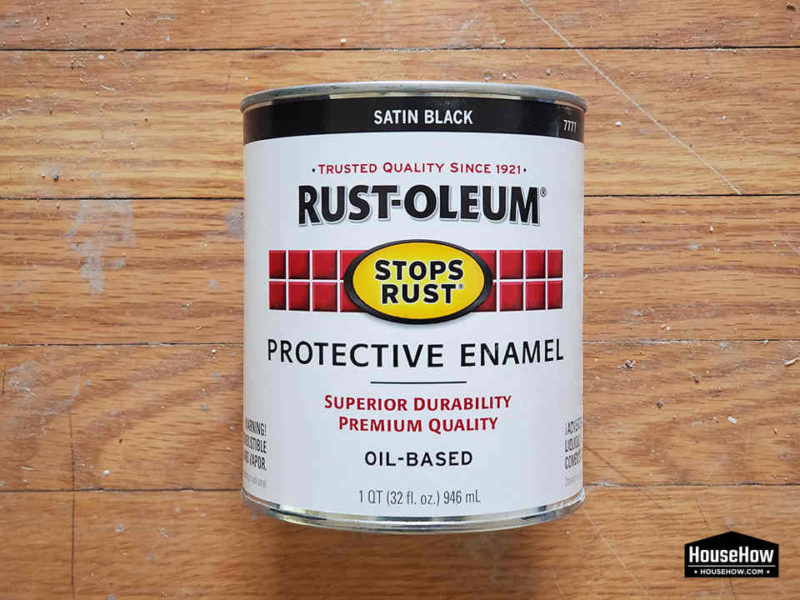 Related questions
Is oil based primer better than latex?
Oil based paint has been popular for hundreds of years due to the latex material not yet being discovered and created in mass by companies. Lately, paints that that are oil based have been becoming less and less popular due to how long they take to dry and also how hard it is especially for beginners to use and apply.
There are big benefits of using oil based primer, the main ones are for surfaces that are going to be outside although they are also great for surfaces that are indoors which are exposed to extreme climates of all kinds such as hot temperatures, cold temperatures, strong winds, rain and exposure to wildlife.
Which is best oil or latex (water based) paint?
We cannot give a straight answer to this question as they are all good at different things and are the best in again different circumstances. Water based paint is the best if you are looking to make quick renovations where you don't have to wait for 8 hours to apply a second layer of paint.
If you are looking to paint outside than latex paint is your best bet as it provides a much thicker layer of paint that will protect the surfaces and materials and below the paint coat to prevent the growth of mold and the majority of scratches and dents will be absorbed by the paint itself.
What happens if you paint oil over water base?
It is much more easier to paint using oil based paint over water based paint, this is because water based paint dries very quickly so you do not have to worry about it being wet and causing the paint above to start cracking and letting in other particles and oils that will cause it to eventually peel off. However, when applying two or more layers of paint, you need to make sure that you are giving it time to dry up.
On average oil based paint takes 8 hours to fully dry, most manufacturers will do research and put their findings on the packaging of their product so make sure to double check for that and if you are not able to find it then follow the '8 hour rule'. Generally paint may feel and look dry under the time specified, but you should wait the full time frame before applying the next layer of paint.
What happens if you paint latex over oil?
Nothing should happen if you paint latex over oil based paint as long as you have done everything done correctly, like the step by steps above address.
However, if you do not apply it correctly by preparing the surface probably by sanding it and using a primer which is optional as well as applying multiple coats of paint it will start to peel of bit by bit due to the bits of dirt and oil that are between the paint and the surface that you are painting.
These steps are actually not that hard to do and you do not need to be an expert to do them properly you just need to take the due care and not rush it to ensure that they are done without any problems. You also need to remember to wait for the oil based paint is dried properly to prevent it from cracking the paint layer above as paint with oil generally dries much slower than paint with latex.
How do you paint latex over oil?
The first thing you will have to do is to get some sandpaper and use it to sand the surface that you are trying to paint, this applies for all kinds of surfaces including wooden and metal surfaces.
Secondly, you need to use chemical cleaners with one good option being TSP cleaners which contain trisodium phosphate which will help remove any dirt and oils to allow for the paint that you will apply after to be able to stay on the service.
This is not a necessary step but it is recommended to use a primer before you apply the first coat of paint which will help increase the adhesion and also add extra durability to the surface.
Finally it is important that you make sure to add at least two coats of paints to make sure that the color stays and your paint's particular characteristics such as durability are able to effectively work.
How much does oil paint and latex paint cost?
| | | | |
| --- | --- | --- | --- |
| | 1 QT | 1 GA | 5 GA |
| Latex Paint | $8-$20 | $18-$70 | $80-$200 |
| Oil Base Paint | $12-$25 | $20-$90 | $140-$300 |
*Prices are average due to the huge amount of shades and different grades of paint
Related community topics
If you have any other questions that are not answered in this article, you can ask them on our Home Improvement Community Forum by clicking on this link.