A toilet is the most common fixture in every home. While having a toilet in a home is a must, some of the houses that are bigger in size also feature 2 or 3 bathrooms that have as many toilets in them. My ancestral home is quite big and we have three bathrooms/toilets in there. A toilet is used by many people and multiple times a day. So, have you ever wondered how many years should a toilet last?
A toilet has a lifespan of 10-15 years on average. There will come a time when you will be required to get your toilet replaced with a new one. If you are observant enough, you can easily notice some warning signs that will serve as a clue to the fact that your toilet has sufficiently worn out.
What is the average life expectancy of a toilet?
The average life expectancy of a toilet is about 15 years. We once had a toilet that served us well for 12 years. A good quality toilet is expected to last for at least 10 years. If you have invested in a higher or premium model, you can expect it to have a lifespan of 15 years. In all these years, you might have to get it repaired just a couple of times but unless something really bad happens, you won't face the need to replace it.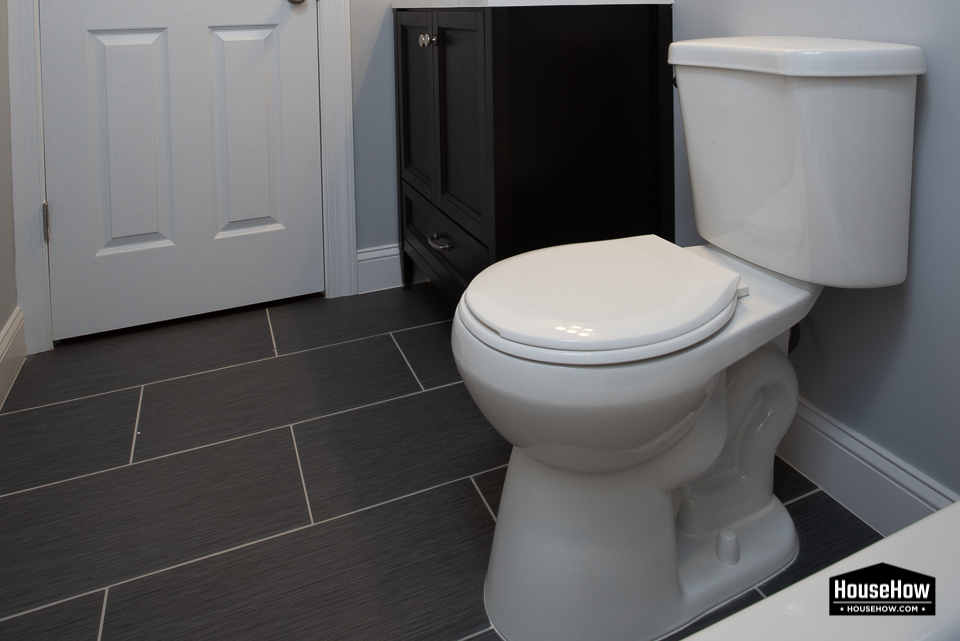 Can a toilet go bad?
Yes, there is always a possibility of the toilet going bad. Constant clogging, for instance, is one of the most commonly associated problems with a toilet and it is something I have encountered with my toilet too. If it happens very rarely and you manage to get it repaired successfully, then that's fine. However, if you experience this problem repeatedly, you might have to replace your toilet. There are several other issues which, if faced regularly, indicate towards the toilet going bad and the need to get it replaced.
Are old toilets better than new ones?
If you ask me, I will say a straight no. Old toilets are definitely not better than new ones. The biggest differentiator between an old toilet and a new toilet is the quantity of water they consume. Toilets that have been manufactured post-1992 need less than half the amount of water older models use. Even otherwise, a freshly manufactured toilet will consume a lot less water than a 12-year-old toilet. Also, newer toilets come with updated technology and design that make them far more efficient.
Do old toilets wear out?
Yes, toilets do start wearing out after a point in time. After being used for several years at a stretch, the mechanical parts start wearing out. For instance, some of the parts like the rubber flappers will start getting dried up over a period of time and that will result in them getting cracked and leaking water. If the water coming out of your supply system is hard, it will badly affect parts that are made of metal. If there is a lot of mineral deposits inside the toilet, then it will affect the flow of water.
Is it worth buying a new toilet?
Buying a new toilet proved to be a good investment for me as I was using an old toilet for a very long time and it was troubling me a lot in different ways. If your toilet is flushing out the water properly and doesn't suffer from clogging or any other issues, then it's fine to keep using the same toilet. However, if you have been facing a major issue persistently, then you should consider buying a new toilet.
How often should you replace toilets?
While a modern toilet is expected to last between 10-15 years, a lot of people don't prefer replacing their toilet with a new one unless it has worn out completely. Even if you don't believe in replacing toilets early, using the same toilet for more than 25 years wouldn't be advisable. If your toilet is 25 or more than 25 years old, don't think twice before making the decision to replace it.
What is the average cost to replace a toilet?
It costs anywhere between $122 and $228 to replace a toilet. When I got my old toilet replaced with a new one, it cost me $192. The cost could vary depending on the kind of toilet you opt for. The design, functionality, brand, durability and a lot of other factors play an important role in determining the price of installing a new toilet. The installation process takes between 2-4 hours and most plumbers charge $65 per hour. If you have plans to replace your old toilet, then you must be ready to spend $30 to $50 more.
What should I look for when buying a new toilet?
There are many things you need to consider while buying a new toilet. Some of the most important factors to take into account are its height, style, color, the shape of the bowl, design and flushing technology. Toilets are primarily divided into two types namely pressure-assisted and gravity-feed. While gravity-feed toilets are the most popular ones, you should definitely have a look at pressure-assisted models too before buying a toilet.
Related Questions
Should I keep old toilet?
No, you shouldn't keep your old toilet, especially when it is way too told and has been troubling you quite frequently. A toilet that is 15 years old should be replaced and if you happen to have a toilet that is older than 25 years, then you need to replace it with a new one as soon as possible. I got my 12-year-old toilet replaced as it was suffering from major issues for a long time and I didn't see any positive results even after trying to get it fixed several times.
Can I replace a toilet myself?
Yes, you can replace a toilet yourself. I replaced my toilet a couple of years back and it didn't tire me out. For an average adult, getting a toilet replaced shouldn't prove to be a very difficult task. You need to have some basic tools at your disposal. If you don't have these tools, you can pay a visit to your nearest hardware store and collect them from there. You can easily get a manual to guide you through the process.
A couple of years ago, I replaced my toilet by going through the instructions delivered by an expert via a YouTube video. If you follow the steps properly, it would take just a couple of hours to get the job done. If you want to know more about it, I recommend the article: "Do You Need a Plumber to Replace a Toilet?"
Can you reuse an old toilet?
Reusing it at your place doesn't make a lot of sense unless you plan to use it as a dustbin 🙂 . You can also give it to somebody who would want to recycle and use in it some other form.
Should I repair or replace my toilet?
Whenever you face any issue with an appliance or a device, the first question that arises in your mind is that whether you should repair it or get it replaced. If you have been facing various types of issues with your toilet regularly and it is quite old, then getting it replaced with a new toilet wouldn't be a bad idea. However, if the toilet hasn't been troubling you frequently and it's a seemingly minor issue, then you should reach out to a plumber and get it repaired.
Can you replace just the tank of a toilet?
Yes, you can. Replacing a toilet tank is a very easy task and one that can be accomplished without the assistance of a plumber. Most companies sell bowls and tanks separately, so you should face no difficulty in purchasing a standalone tank. There is just one important thing you need to remember here. While buying a new toilet tank, you have to ensure that it matches the bowl and the rest of the components which you already have. It is impossible to buy large parts of the toilet in HomeDepot stores, for this we have to go to the local plumbing supplier.
Can you replace the inside of a toilet?
Yes, it is possible to replace the inside of a toilet. When the metal wears off or the rubber material gets deteriorated, the toilet can start malfunctioning. In such a case, you can just replace the guts present inside a toilet tank instead of getting rid of the entire setup. You have the option to buy the parts as standalone units or find all of them bundled together in repair boxes. It is not a complicated task for an individual but if you feel so, you should call up a plumber to do this. If you want to know more about it, I recommend the article: "Everything You Need to Know About Phantom or Ghost Flushing Toilet?"
Related community topics
If you have any other questions that are not answered in this article, you can ask them on our Home Improvement Community Forum by clicking on this link.