A toilet gives most people peace of mind and a little me-time amidst a chaotic day. It is incredibly important to check the toilet for issues from time to time. Sometimes, however, it can just break down leaving you in a state of panic on how to get it replaced quickly. In this article, we will consider whether it is necessary or necessary to hire a plumber to install the toilet.
Do you need a plumber to replace a toilet? The toilet can be installed by any person without any plumbing experience, as long as they follow the correct procedure. Although it is not complicated, it is a bit dirty, and the toilet itself is quite heavy and uncomfortable to carry, so if you have to move it yourself it will require a lift of around 50 pounds.
This is not to say that replacing a toilet is something that anyone can do easily. There are several things you need to keep in mind when you are trying to take the old one out and install a new one. Doing it incorrectly can lead to many other problems. Below, we will be taking a look at everything you need to know when replacing a toilet so that you can take an informed decision on whether to do it yourself or call a plumber.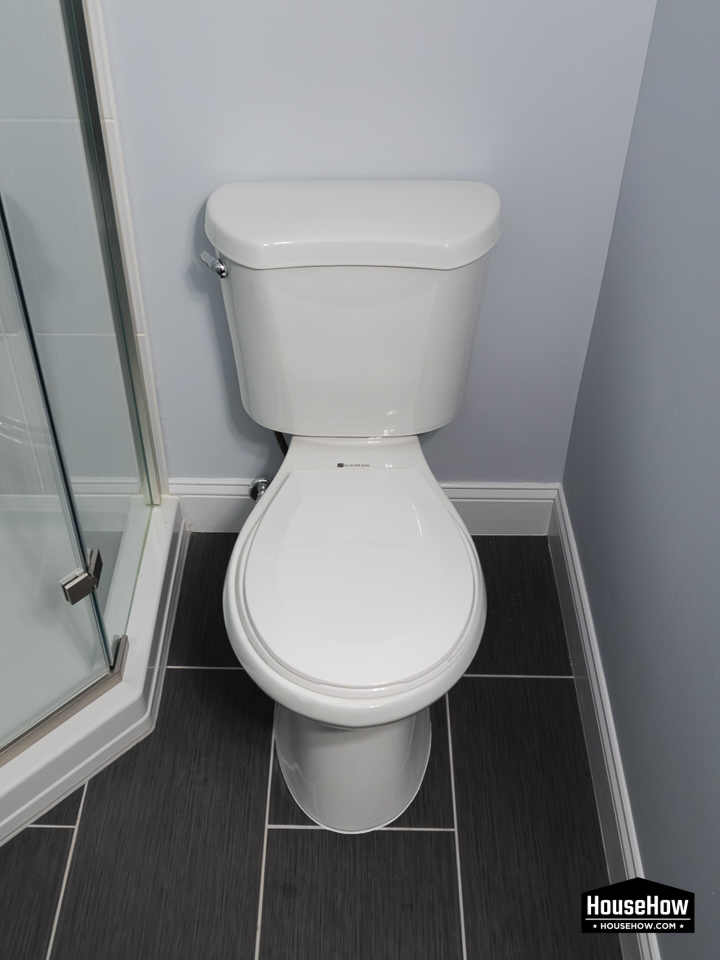 Is it complicated or do I need a plumber to replace a toilet?
While calling a plumber will always be a safer bet if you are inexperienced in plumbing, it will cost you a substantial amount of money. It's not as difficult as most other types of plumbing work, but you will need to have a basic idea of how to tackle plumbing issues if you are planning to replace it yourself. Here are some of the basic steps you need to follow when replacing a toilet. If you can confidently do the steps mentioned yourself, you don't need the assistance of a plumber.
Shut the water supply and remove water from the toilet using sponge.
Once the water is siphoned out completely, you must unbolt the base.
Pull the bowl and tank out and place them on a soft surface such as a rag.
Clean the place where the toilet was installed earlier. Remove old wax ring to plastic bag.
Place the new toilet to see if the bolts and holes are aligned properly.
Apply a new wax ring after you confirm that everything is in order.
Install the new toilet in the same place.
Make sure that all the nuts and bolts are properly tightened.
Once all the above steps are done, then you can turn on the water supply and see if it works. The above steps aren't very complicated but you still have to be careful when installing a toilet. For instance, when you are applying the new wax ring, you need to make sure that it doesn't get damaged. The moment the ring touches the floor, it cannot be used again. Small things like this can make the difference between a successful installation and a very messy one.
Finally, if everything is ok (no leaks, etc), caulk the toilet around.
How do I know when to replace a toilet?
There are a few signs that alert you towards a possible toilet replacement such as
Constant Repairs – If various parts of your toilet are slowly breaking down one after the other, you might want to consider replacing the toilet altogether. Ultimately, the decision will have to be based on cost. Will it be more cost-effective to replace the entire thing or just fix or replace the number of parts not working properly?
Frequent Clogging – If your toilet is getting clogged regularly, you might want to replace it. Plunging the toilet weekly once is pretty normal but if you have to do it more than twice every week, then it is a sign that you might have to replace it.
Cracks Appearing – This is one of the clearest signs that you have to replace your toilet as ignoring it may lead to your toilet completely breaking down in the future.
At the end of the day, you don't have to replace your toilet the moment it starts having issues. However, if they crop up regularly and lead to a significant waste of time, effort and money, then you might want to consider replacing it with a new one.
Related questions
What tools and materials do I need to replace a toilet?
To ensure a smooth process, some of the tools you need to replace a toilet are an open-ended wrench, slip-joint pliers, a screwdriver set, needle nose pliers, new bolts and an adjustable wrench. You will also need a few other materials such as a toilet supply tube, a sponge, a rag, a bucket, a water line hose and a wax seal. Most of the above-mentioned tools are pretty basic and should be in your home anyway or easily available. It is important to note that installing a toilet in a different place where there wasn't one earlier is a very complicated process and will require additional tools.
How much does a plumber charge to change out a toilet?
Installation of a toilet may range from $125 to $250 and above based on how complicated the installation is and the type of toilet you are installing. Do keep in mind that this doesn't include the cost of materials and is strictly the approximate cost of the installation only. It might seem like a significant amount but considering that it will take an hour or two and that it will vastly reduce the chances of damage and risks, the amount is quite justified.
Can a handyman change a toilet?
Qualified handymen can tackle small projects that don't require licensing and toilet replacement is one of them. It will also cost you less to hire a handyman than a plumber, but it also depends on how experienced the handyman is. If he/she is someone you were referred to by a friend or family member and has successfully done the replacement before, go for it. On the whole, hiring a handyman to replace a toilet is a great alternative to hiring a plumber.
Related community topics
If you have any other questions that are not answered in this article, you can ask them on our Home Improvement Community Forum by clicking on this link.