PEX is one of the most popular types of material that is used for water pipes in the world, it is a fairly new invention however it has been slowly becoming more and more popular thanks to the advantages that it offers over the other materials that are used to make water pipes. The majority of people do not know about this alternative to copper and iron cast pipes but have no worries as in this article we are going to address all the popular questions about this topic.
What is PEX in plumbing? PEX is a name of system of plastic tubing and accessories used to connect them, which is used to water supply plumbing systems in residential and commercial properties. PEX is replacing a pure copper tubing thanks to faster installation, greater resistance to frost and lower costs.
Despite being a new material it is has a lot of advantageous and can be a strong choice between the other widely used materials, one of the main advantages is the low price of PEX pipes compared to the other alternatives that are generally made from metals such as copper and iron.
The reason for this lower price is that plastic, unlike metals, is more widely available and it can be more easily manufactured as it is melted at lower temperatures with less advanced equipment and manufacturing stages. Another advantage is that due to PEX pipes being made from a type of plastic it is not going to rust no matter how much water it is exposed for while with copper and iron plumbing pipes will rust over time as the metal surface loses electrons when exposed to water and oxygen at the same time. When pipes start to rust they will lose their effectiveness and useful properties such as insulation.
Hopefully, we managed to adequately answer your question of what a PEX is in plumbing, we recommend that you continue to read the rest of the article as it contains a lot of useful information.
So, what exactly is PEX in plumbing?
PEX is the name of a type of plastic parts that are made using interlinked polymers that create a tough material that provides high-quality insulation at a much lower price than the other metal pipes available for sales such as copper and iron cast pipes. Despite being made using a high-density mix of plastic, the PEX pipes are still very flexible allowing for them to be bent into place so they can be placed much more quickly in environments where space is more scarce compared to copper pipes that need to be cut up into pieces and put together so they can fit in.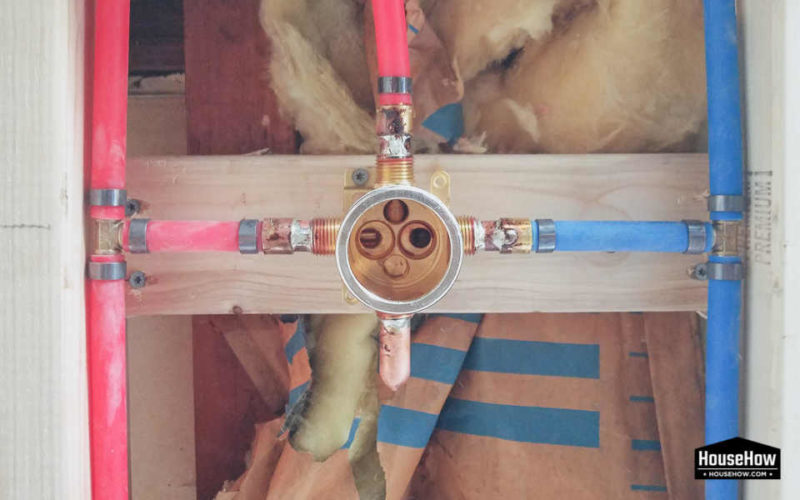 When did PEX start being used?
PEX plumbing pipes started to be used in the 1960s in Europe after being created by German scientist Thomas Engel where over decades and decades the formula used in the creation of this material being further improved and adapted for a lot of different uses. The first version of the PEX pipes is nothing like the current version, with properties such as heat insulation, density to withstand high amounts of pressure and electrical insulation being added thanks to adaptations to the formula of the plastic material used.
It wasn't until the 1980s that PEX water pipes were introduced to the United States market and by the late 1990s, PEX plumbing pipes were widely used in the United States and the rest of the western world.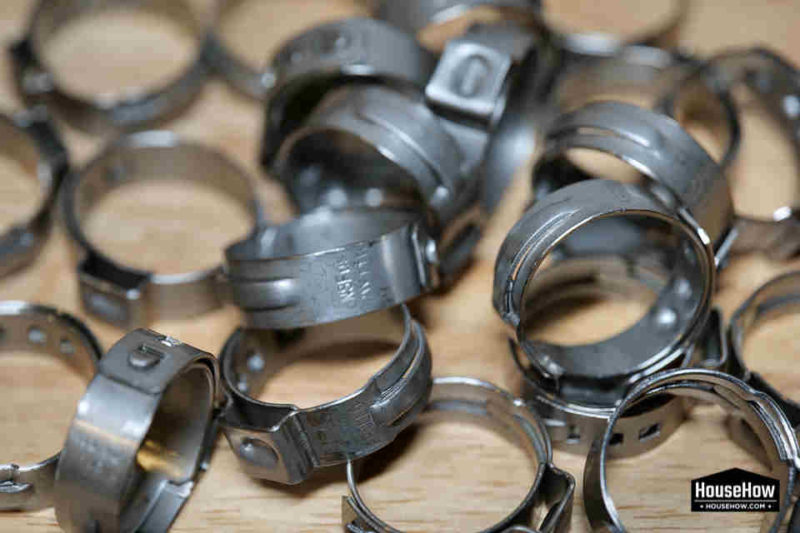 Why PEX is so popular?
There are a few reasons why PEX is so popular, the first reason is the much lower price compared to the other materials used to create plumbing pipes while also not compromising on the quality of the product. Another reason is that PEX pipes absorb a lot more heat compared to other types of pipes as it is made using plastic which does not allow heat to leave the pipes as easily allowing the water passing through the water pipes to retain their temperature as much as possible which in the long run can save you a lot of money.
Additionally, even though plastic is a fairly simple and straightforward material it is also a great material in really cold conditions, as when the temperature drops below freezing the pipes will automatically expand three times in diameter which helps prevent the pipes from bursting.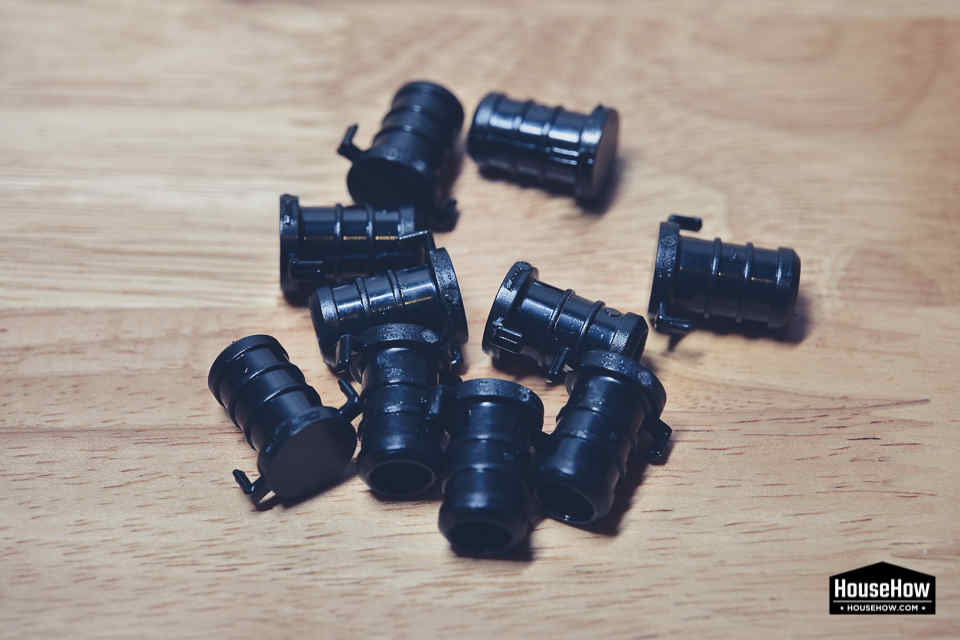 Is copper better than PEX?
Both of these types of materials have very similar properties that make them great for plumbing, however, there are a few differences between such as copper being a lot more prone to corroding and rusting when exposed to the right conditions that allow for this to happen while with PEX which is made using plastic there is no risk of rusting and very little risk of corroding.
However, if you live in an area with a lot of rodents then PEX pipes are not a good option as they are much softer and can be easily chewed up by various animals such as rats and even your pets dogs if they get access to your PEX pipes. Generally, copper pipes are much stronger and are less likely to bend or start to break if put under strain so copper plumbing pipes are much more durable in the short term.
But overall in terms of price and how easy and safe they are to install it is recommended that you got with PEX pipes which are produced using cheaper materials, have faster and more efficient manufacturing methods and due to being light are much easier to ship around as well as being much longer-lasting than water pipes made from metals as they do not rust.
Some people also have doubts about the safety of using PEX tubes for health. Copper tubes have been used for decades and time has shown that using them is completely safe. You can read more about this in a separate article which can be found here.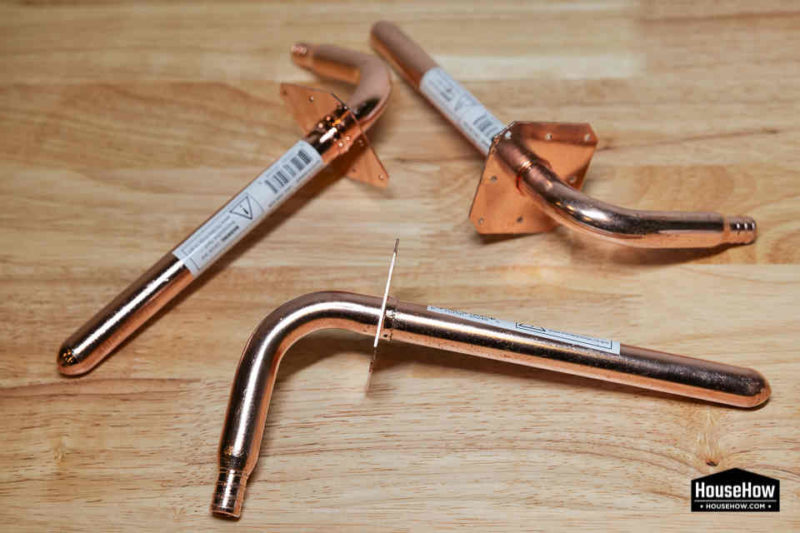 What is the average lifetime of PEX pipes?
Studies show that the average lifetime of PEX pipes is 50 years which is much higher than the 20 years that the average copper pipe lasts for. This is thanks to PEX pipes being much the much more favorable material to facilitate that passing of water from one point to another as it does not rust, it does not corrode easily, it expands in freezing temperatures which prevents it from cracking and also the way that it can be bent into different shapes that allow a much smoother flow of water through the pipes.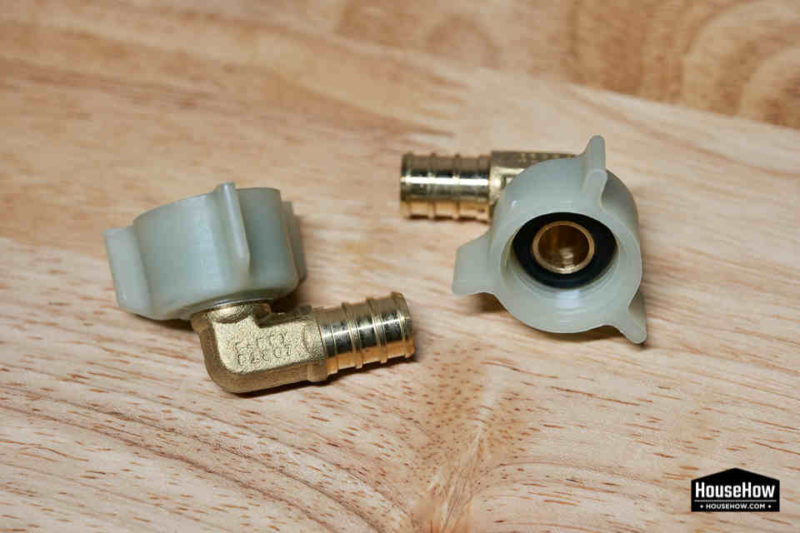 How are PEX water pipes installed?
It is very easy and quick to install PEX plumbing, the first thing that you need to do is get your first PEX pipe and placed in the location that sinks or other water appliance will be bringing in the water from, then you place that PEX in and secure it based on the type of appliance you are connecting the water to.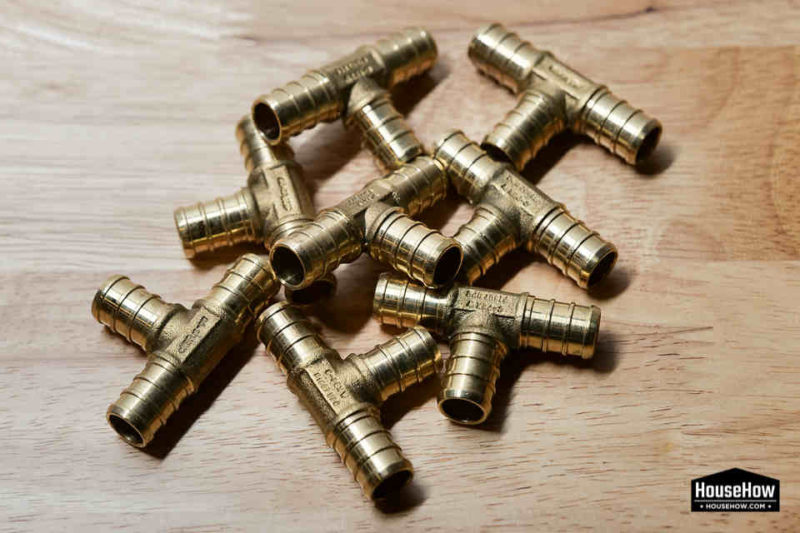 The next step will be to start adding the other PEX pipes to connect to eventually connect to the pipe that will be the source of the water, this is very easy to do as unlike with copper pipes you do not have to bind those pipes together by soldering them up and also you can bend the pipes with ease in the positions that are needed to make them fit and be more space-efficient.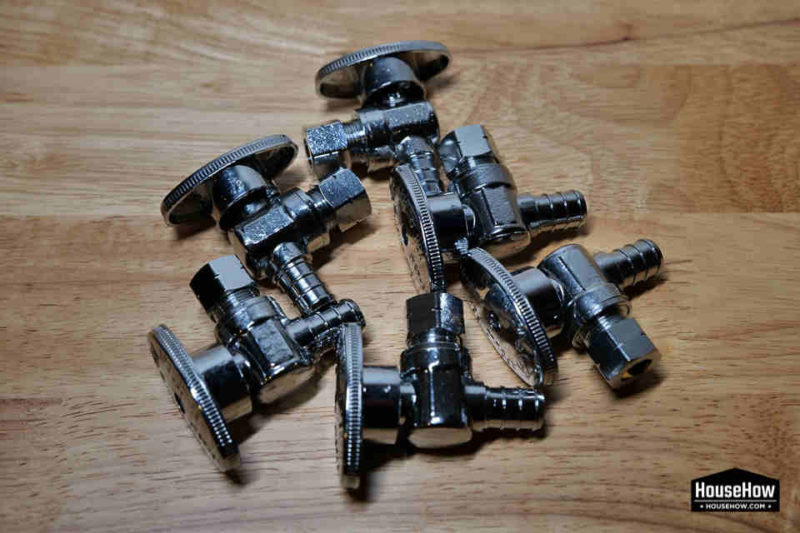 Instead of soldering the ends of the pipes like you do with the pipes made from metal, instead, you use what is called a 'PEX Pinch Clamps' which is put around both ends of the two pipes being linked up and screwed up securing both pipes in place and providing a tight and secure location that will prevent water from leaking out. This method does not require any special tools and it is much faster to do.
Can PEX be used for commercial use?
Yes, PEX can be used for commercial buildings and projects, in fact, it is highly recommended to use it for commercial use for a few reasons. The first reason is that it is currently the most cost-effective method out there as the material is very cheap and also it is much quicker to install without any drawbacks on the quality so you can spend less money on contractors or even do it yourself.
The other reason why PEX pipes are great for commercial venues is that they are very durable so you will not have to change them as often as the other alternatives which again will save you a lot of money for your or your client's business.
Is PEX plumbing good in all climates?
PEX plumbing is suitable for all climates with there being no disadvantages even if you live somewhere where it is hotter or colder than the average temperatures in the world. Where the problems do arise however is those locations around the world that have problems with insects, rodents and other animals that may damage the pipes.
This is an important point that you need to consider as PEX pipes do not cope well to puncture pressure that can be delivered by bites and scratching for example.
Related community topics
If you have any other questions that are not answered in this article, you can ask them on our Home Improvement Community Forum by clicking on this link.