When it comes to toilets, the topic of whether they should be caulked or not has been a divisive one for many years. Both homeowners, DIY-ers and plumbers have debated about its usage and despite lengthy debates, it still ends up being divisive among many people.
Should a toilet be caulked? A toilet should always be caulked regardless of whether it is a new installed or an old one is getting reinstalled. It may not prevent leakage but it certainly improves the stability of the toilet by doing away with any unevenness. This also stops it from moving sideways and helps the wax ring to be more durable.
So why is it a divisive subject at all? While both sides of the debate come with their own merits, caulking a toilet has far more benefits than disadvantages making it the better choice. To know more about the uses of caulking a toilet, we need to dive a bit deeper into all the benefits it provides as well as what it can't prevent.
If you are wondering whether you should install the toilet yourself, I also recommend another article on this topic "Do I Need a Plumber to Replace a Toilet?"
Why should a toilet be caulked?
There are many reasons why you should think about caulking your toilet. Here are some of them:
Visual appearance – When it comes to toilets, having no seam at the bottom makes it look far more aesthetic. This may not have any functional utility as such but the appearance of the toilet also carries some importance for most people.
Moisture resistance – Caulking around the base of the toilet prevents water on your bathroom floor from creeping under the toilet as the seams will be closed. So in case of flooding, you don't have to worry about the floor beneath the toilet getting damaged.
Plumbing standards – Although they aren't always enforced, two plumbing codes require you to have caulking done around the toilet. These two codes require the joints that exist between fixtures and the wall/floor to be sealed and the joint between any fixture that comes in contact with a wall/floor to be made watertight.
Stability – One of the best benefits of caulking a toilet is that it drastically improves stability. Sometimes toilets are placed on an uneven floor that might make it get loose over time. If it continues to be ignored, then it might get damaged and result in leakage. By caulking the toilet, you will be able to overcome the issue of the uneven floor and reduce the chances of leakage over time.
Prevention of odor – Toilets that aren't caulked to the floor will always have a small gap between the base of the toilet and the floor. If you have kids, then they might accidentally sprinkle on the floor near the base. Without caulking, a foul odor may arise from urine being collected underneath the toilet.
It is also important to note that when you caulk a toilet, you should always leave a small area in the back unobstructed. This is done so that there is sufficient space for observing any leaks. Without it, you may go on for a long time not knowing where the leak is coming from, especially if the overall space in the bathroom is pretty tight.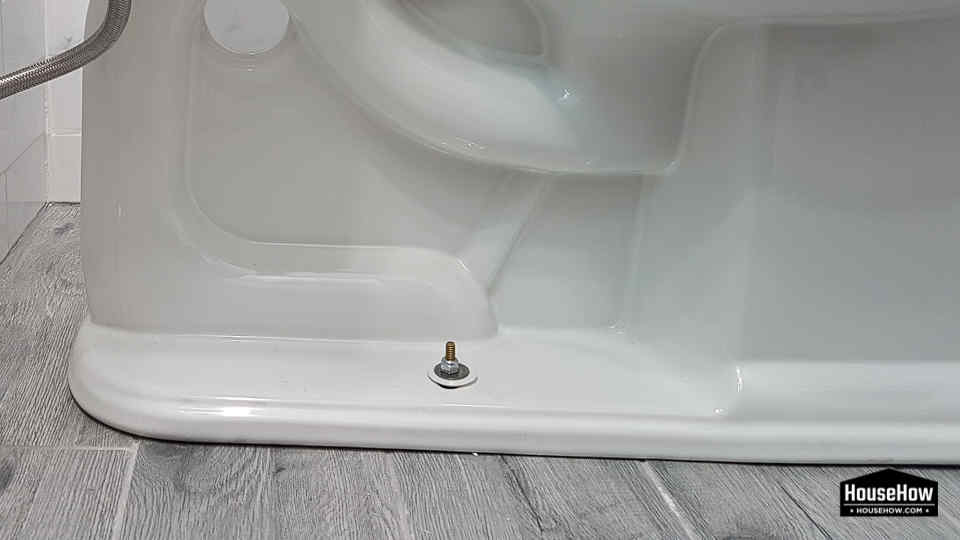 Are there any reasons against caulking a toilet?
There are three main reasons why some don't believe that caulking the toilet is a good idea. They are:
Difficulty to repair – Caulking the toilet means that there is one more layer you need to go through when you have to make any repairs. Some floors might even get damaged if you remove the caulk improperly while others get stains or permanent smears.
Retaining water – One of the biggest reasons why some are against caulking the base of a toilet is that sometimes small leaks under the toilet may go unnoticed. In the case of a larger leakage, the caulk will trap the water inside and cause further damage. Caulking the toilet is great to prevent leakage but on the flip side, it can also lead to bigger issues as the water won't be able to flow out.
Purpose – Many argue that the wax seal that comes with the toilet is more than enough to prevent any leakage from the base. Therefore, caulking the base of a toilet only makes any further maintenance or repairs more difficult to do.
As you can see, the pros of caulking the toiler far outweighs the cons. If you leave some space behind the toilet, you won't face the issue of not being able to notice any leakage which further shortens the cons list.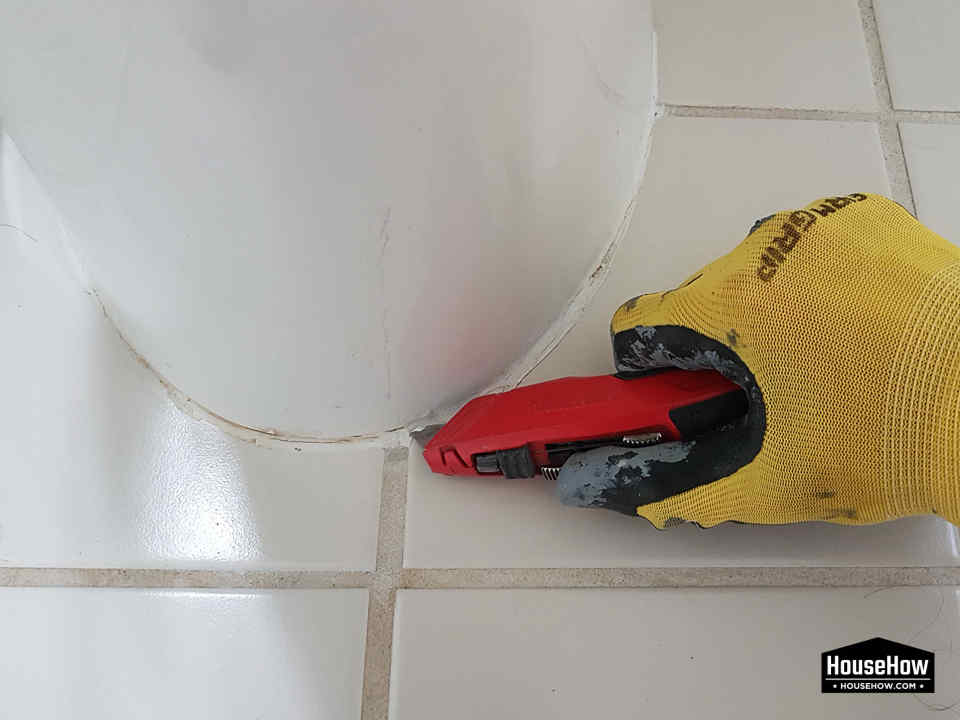 How do you caulk or silicone around a toilet?
Here is how you apply caulk around your toilet.
The first step is preparing the area for caulking. If your toilet already has a caulk seal at the base, then you need to remove it fully before applying the new caulk. You can use a razor knife to loosen it and try to pull it out as one long strip.
Once the old caulk is removed, you need to clean the area and get rid of any debris, dirt or rust. You can use a rag and a cleaning agent to do so but make sure the joint is fully dry before you apply the new caulk. The best way would be to leave it overnight after cleaning.
Then the next day, you can start with masking the area around the base of the toilet. This will help to ensure that the new caulk can be applied in a straight and smoother line.
Then take out your silicone caulk tube and insert it into a caulk gun. If you don't have one, it would be wise to buy one as it will be quite useful in the future.
Keep the gun at a 45-degree angle and keep the trigger pulled with consistent pressure while moving around the masking tape at the base of your toilet to apply the caulk.
When you apply caulk, make sure you put a rag or pieces of cardboard nearby so that it won't accidentally get sprayed on the floor. The caulk gun is not necessary for applying caulk but it is very helpful as it allows you to apply pressure according to your needs.
Once the caulk is applied you need to let it dry fully and then remove the masking tape to clean the area properly. Use a damp rag or a sponge without any cleaning solution as it will be enough to get rid of any spilled caulk. When you remove the tape, handle it carefully as any caulk on the tape might fall onto the floor. In most cases, masking tape won't leave any residue on the surface after you remove it. If it does, you can use any of the numerous stain removal products to get rid of it.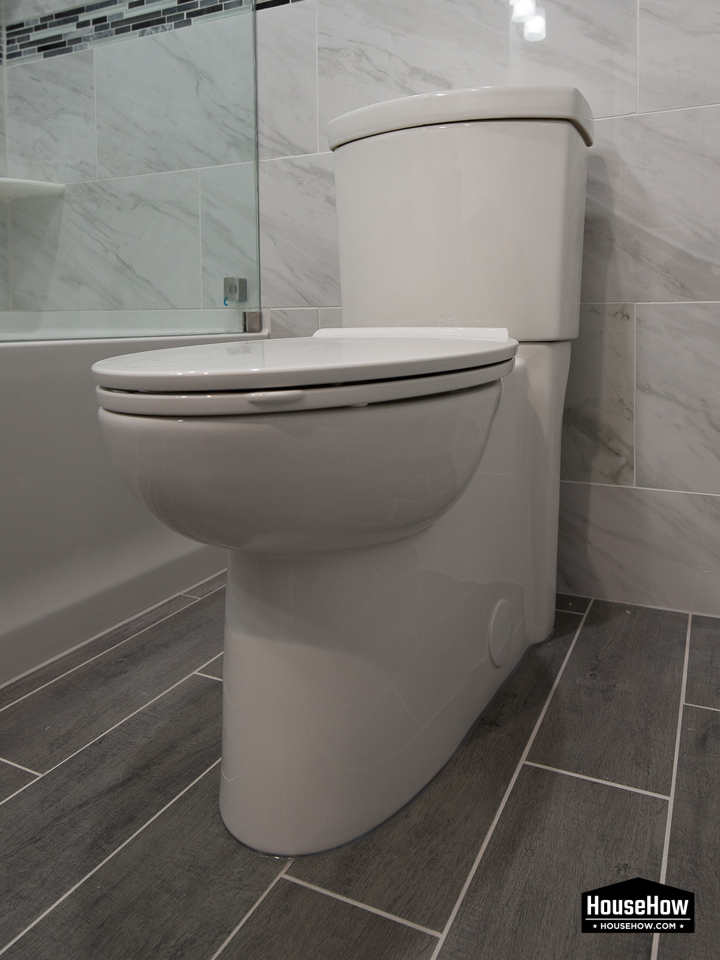 Related questions
Should I grout or caulk around a toilet?
It will differ from one individual to another as some prefer grout while others prefer to caulk around their toilet. The main thing you have to keep in mind is that the former is a more permanent solution than the latter. If you have a porcelain toilet, the cement can bond with it and make it incredibly difficult and complicated if you ever need to repair or replace your toilet. Caulking the base around the toilet will be equally effective in preventing leakage but won't be as difficult to remove.
How do I fill the gap between my toilet and floor?
There are many ways to fill the gap but it will depend on your purpose. If your toilet is on an uneven surface, then caulking around the base is a great way to seal any gaps. If the bathroom floor is filled with ceramic tiles, then you can remove them using plastic shims and fill the gap with grout. However, this will be a permanent solution so be careful before doing it. Latex caulking is never used for bathrooms as silicone caulk is preferred more for its water resistance. However, sometimes the silicone may peel off so you need to make sure that you only go for 100 percent pure, high-quality silicone caulk.
What is the best silicone to use around a toilet?
The golden rule is to always go for only 100 percent silicone caulk. So ignore any products that have "bathroom caulk" or "tile caulk" written on them. There are many different products available in the market that you can use. The one that will best meet your needs will depend on a few factors such as the color of your toilet, whether it is paintable or not and whether it has any extra features like resistance to mildew and mold or a fast-drying action. Some are effective only at certain temperature conditions so make sure you don't go for them.
Related community topics
If you have any other questions that are not answered in this article, you can ask them on our Home Improvement Community Forum by clicking on this link.