A garbage disposal unit is a device that is powered by electricity and put up beneath a kitchen sink. As the name suggests, it serves the function of disposing waste food articles feasibly. It is not only the most convenient method of disposing waste, but also helps you save time and doesn't involve many of the complications associated with traditional garbage disposing techniques. It is also an eco-friendly method of getting rid of waste as it involves minimal use of materials like plastic and paper. Whenever you get a new device, especially one that runs on electricity, you must make the effort to know all the important details about its functioning. So, what is the proper way to use a garbage disposal?
As a general rule, you must make it a point to use a garbage disposal unit regularly after it has been installed. If you use the machine just once in several days, there is a high chance of it malfunctioning. It should also be remembered that, using garbage disposal, we should flush it with water.
Another life-saving tip for your appliance is that you must never put any leftover food particles that have starch or fibrous content in them or are very hard. Whenever you decide to clean the machine, make sure you unplug the main wire from the power source. If you ever face a clogging issue with the system, trust me and never use any bleach or some other kind of commercial drain cleaner to fix the issue. (Recommended article: "The Best Garbage Disposals on the Market In 2021")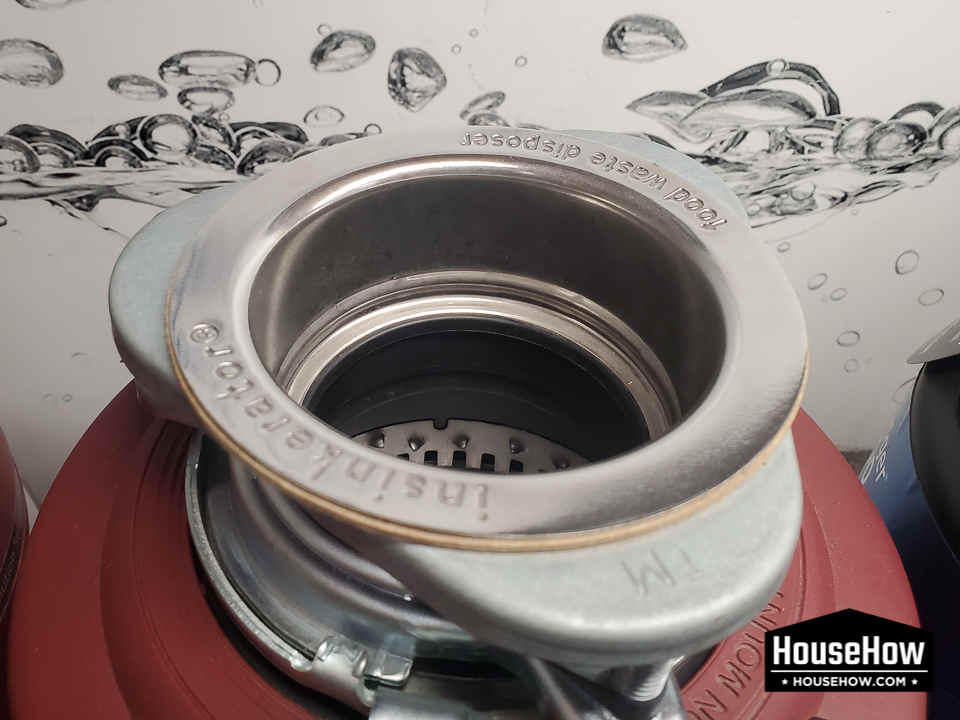 How long should you run your garbage disposal?
You should keep your garbage disposal running for around 30 seconds. This is, roughly, the amount of time it takes to put waste food particles down the unit, get processed by it and let them pass through the drainage unit. After these 30 seconds have passed, you can switch it off and let the water flow continue for 10-15 seconds more. While it is important to use your garbage disposal unit regularly, running it for it several minutes at a stretch is not advisable.
Can you run the garbage disposal while the dishwasher is running?
You can run the garbage disposal while the dishwasher is running. The only thing you have to make sure of is that your device is not broken or old and has been installed properly. If you are confused about any aspect of running it together, you can refer to the manual.
Are you supposed to empty the garbage disposal?
Yes, you should empty your garbage disposal unit. I clean it at least once a week to ensure it doesn't let out a foul smell and doesn't look dirty. Since a garbage disposal unit grinds food particles into smaller pieces, a small amount of food particles gets stuck to its impellers. For this very reason, you have to keep cleaning them regularly. (Recommended article: "What You Should Know Buying Garbage Disposal in 2021")
Should you run water using the garbage disposal?
Yes, you must run water while using the garbage disposal unit till the time the grinding process has come to an end. A useful tip is to pour cold water down the disposal unit before it starts grinding the food particles and keep running it for a while after the grinding process is over. This will help in ensuring that the food particles move smoothly towards the sewage plant and do not end up clogging up the pipes or the drainage system.
Should you run hot or cold water down the garbage disposal?
Once you have finished using the disposal unit, you can run hot water through it. However, while using it or when the food grinding process is going on, you must only run cold water through it. Many believe that running hot water through the disposal unit will help in breaking down or dissolving the food particles easily. While that is quite true, you must remember that you are dealing with a machine made of different types of components. If you run hot water through it while it is operational, it will get overheated and could malfunction.
Why don't you use hot water in the garbage disposal?
If you run hot water through your garbage disposal unit, it will liquefy any kind of fat or grease content that could be present in your unit. When you stop pouring hot water, the fat or the grease content will get hardened and that will result in a clog in the pipes. There is another big issue with running hot water down a disposal unit. A garbage disposal unit is a mechanical system that runs on electricity and is made of several sensitive components. Pouring hot water through the machine puts it at risk of getting overheated. That is the reason why it's recommended to use cold water when the disposal unit is running.
What items can go down a garbage disposal?
Items that easily break down into finer pieces could be put down in a garbage disposal unit. Even something like an ice cube, which appears to be hard, could break down easily can be put in a disposal unit. Any kind of liquid, as long as it is not extremely warm water, is safe to be put through a garbage disposal unit. Some of the other items that could be put down in a garbage disposal unit include citrus rinds, dish soap and small animal bones. Check out this article to know more.
What items should not go down a garbage disposal?
Any kind of food particle that is very hard or difficult to break down into smaller pieces should not be put down in a garbage disposal unit. Seafood shells, large-sized animal bones, fibrous vegetables, potato peels, broken pieces of glass, eggshells, onion skin, stickers put on food items, coffee grounds, medication pills, fruit pits and nuts are some of the items that you should never put down a garbage disposal unit.
Related community topics
If you have any other questions that are not answered in this article, you can ask them on our Home Improvement Community Forum by clicking on this link.