Installing a toilet isn't as complicated as other installations but you do have to put some thought into it if you don't want to run into issues in the future. Using a wax ring is one of the most integral parts of installing a toilet as it prevents leaks from happening. But what if a single wax ring is not enough? In this article we will consider whether you can use 2 wax rings at the same time.
Can you use two wax when installing a toilet instead of just one? Yes, you can. However, it might not be the most efficient way for preventing leaks. A better way would be to install an extra-thick one or rubber wax-free toilet seal instead.
If you are re-installing a toilet but unsure how to proceed, then it is important to understand why toilets are installed in a particular way. Here, we will be taking a look at how you can install wax rings under a toilet as well as how they work.
Can you use 2 wax rings when installing a toilet?
One of the most important things to do before installing a toilet is to find out what is the height of the flange. To do so, you will need to remove the toilet and measure the height of the flange (how much it sticks out of the floor). The ideal height would be a quarter of an inch above the floor as it would support any type of a wax ring but sometimes the height may be different. If you had some tile work done in your bathroom, the height may be significantly less than that and so you will have to use a flange extender. They mostly come in two sizes (1/2 and 1.4 inches) and you can buy the one that fits your needs.
If the height of the flange is only a little bit below the ideal mark, then you can technically use two wax rings to make up the difference. Once you stack up both of them, you will have to make sure that the bolt holes are lined up before pushing the toilet down and securing it in place. Ideally, you should be feeling a bit of resistance when you do but if you don't, then it means that there is a gap and there is a good chance that there will be leakage.
However, this method won't be as efficient as you need it to be as there might still be chances of your toilet leaking in the future. Sometimes it might work while other times it might not. A better way instead would be to apply an extra thick wax ring as it will properly secure your toilet and prevent any leakage.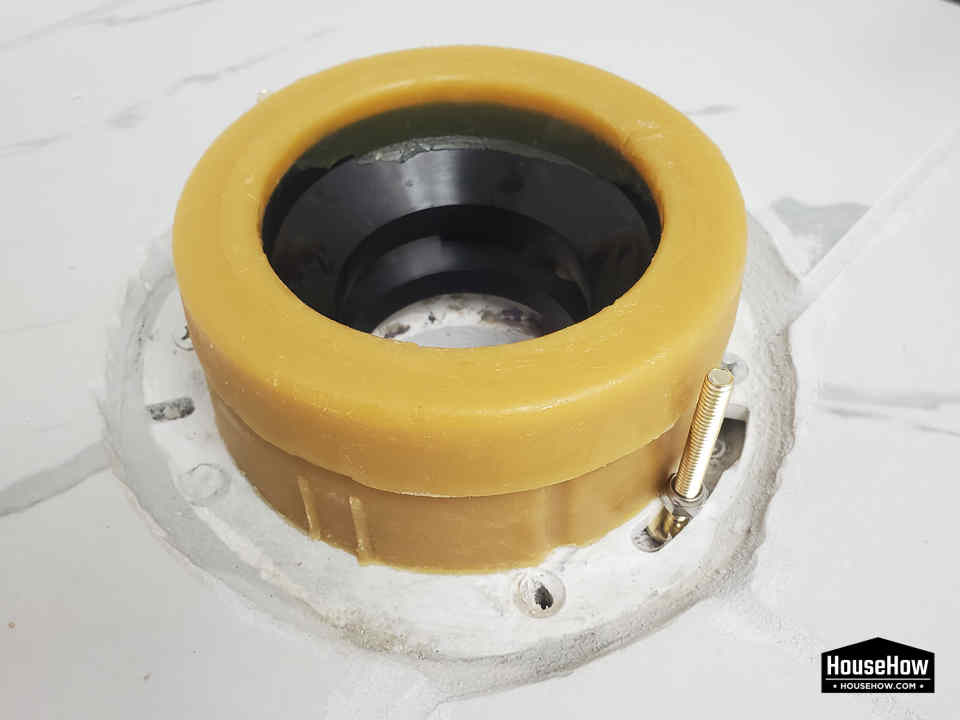 How to quickly tell if a single wax ring will not be enough
Often times, if the ceramic floor has been changed while keeping the old flange, the level of the tiles is in perfect alignment with the flange surface. This is the best sign that one standard size wax ring will not be enough.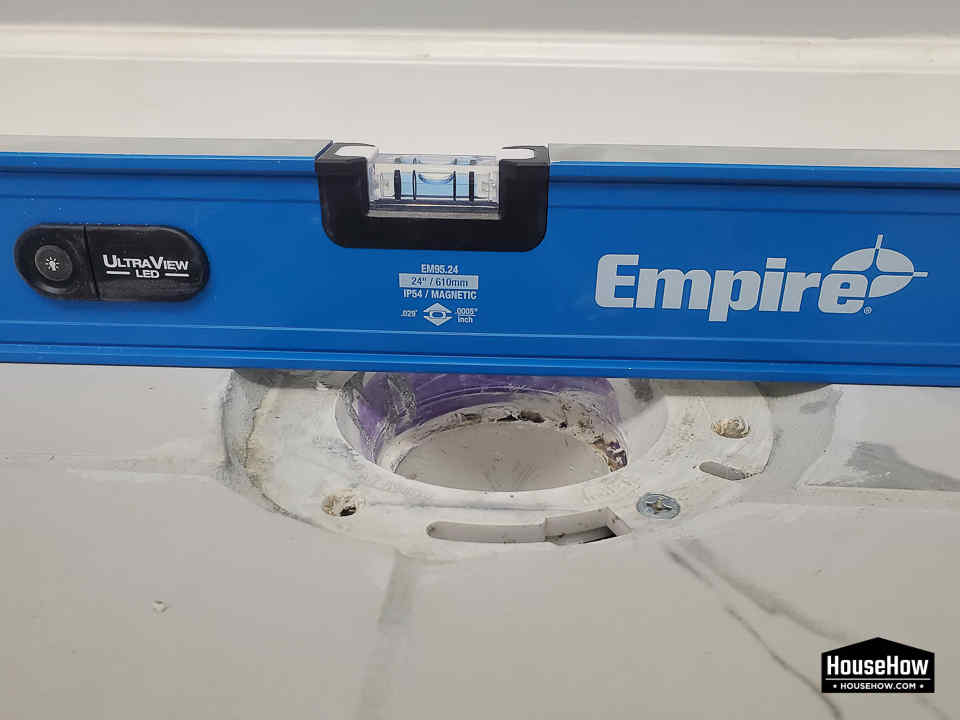 How do you install a 2 wax ring on a toilet?
Here is how you can install 2 wax rings on a toilet.
Turn off your water supply after you empty the tank and the bowl.
Unscrew the bolts and gently pull the toilet up.
Remove the existing wax ring by using a putty knife.
You will then need two wax rings (one with an attached plastic pipe extension and one without).
The one with the extension will need to fit properly in the flange opening. Make sure you have the correct size before buying.
Push the wax ring with the extension into the toilet flange and secure it properly or install them on the flange in the floor.
Take the other wax ring and keep it on top properly.
Then take your toilet and push it down firmly.
Check if the wax is compressing and that you feel the resistance as you push down the toilet.
Secure all the bolts and turn on the water supply to test your toilet for any leakage.
I also recommend the article: "How Long After Installing a Toilet Can You Use It?"
Should I install 2 wax rings?
You can but it's not an efficient way of solving the core issue which is the flange not being tall enough for a proper toilet installation. A better way would be either to use an extra-thick wax ring alternative or a flange extender. The extra thick wax ring alternative is made out of rubber and so is ideal to bridge any gaps. A flange extender is also a viable solution as it can help you to get the height of the flange to the required level. Your ideal choice will depend on the height of your current flange and how comfortable you are with either one of them.
There are also many wax-less toilet rings in the market today that use foam instead. What's so great about them is that they can be reused, unlike traditional wax rings which get compressed permanently after installation. The foam ones can be removed and reinstalled as long as it isn't damaged. They can also be stacked easily and can potentially seal your toilet properly even if it rocks a little bit. They aren't necessarily better than traditional wax rings when it comes to stopping leakage but they are more convenient.
No matter what type of wax rings you use, always level the toilet and ensure that its base is stable. If it rocks from side to side, it may lead to leakage in the future, so make sure it's mounted to the floor properly. One way to do it is by slipping toilet shims between the bottom of the toilet and the floor before you bolt it down. After that, caulk around the base to give it some extra protection.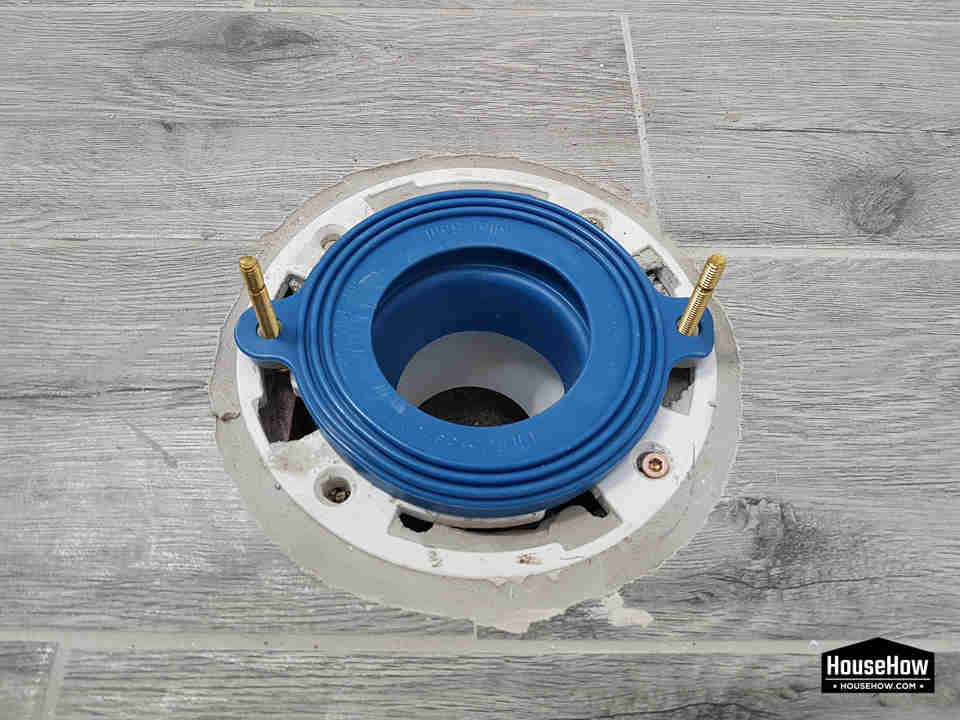 What to do if one wax ring is not enough and two is too much?
Sometimes during installation, one wax ring is not enough and two wax rings are too many. The only salvation in such a situation would be to install an extra-thick wax ring, but if you do not have one, the fastest solution to this problem is to cut one wax ring in half with a knife. Although I do not recommend such a solution, because it is better to install an extra-thick wax ring, I use it quite often and I have never had a single problem with it.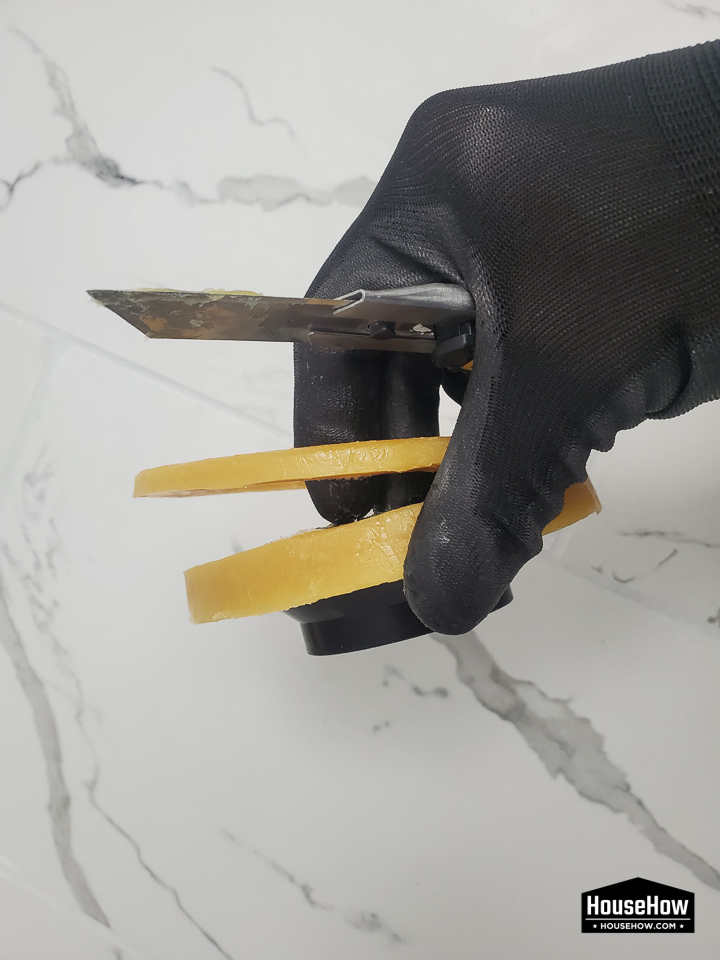 How do I know if my toilet wax ring is sealed?
Four main factors can point to an issue with the wax ring around your toilet. They are:
No wax ring suction during installation – The best way is to feel if the wax ring is being pressed during installation. If you feel that after you put the toilet on the floor it is lying on the wax ring, then you are fine. You just need to press the toilet to squeeze the wax ring.
Leakage – One of the most common consequences of a bad wax ring is leakage. If you find water leaking around your toilet, then you may need to install a new wax ring. To see if the issue is indeed caused by the wax ring, see if the leakage is happening throughout the day. Sometimes it might just be spilled water or maybe someone splashed around too much when they were taking a bath.
Bad odor – Bad odor coming from the base of your toilet is a telltale sign that there is an issue with your wax ring. It happens only when sewer gas can rise through the loose wax ring. Not only can the foul odor make you sick, but it can also be very dangerous especially if there is a good amount of methane and hydrogen sulfide. Do note that leakage doesn't need to be there every time there is an issue with the wax ring.
Ceiling/floor damage – If the ceiling below the bathroom or the bathroom floor itself is getting damaged over time, then there is a good chance that the wax ring isn't sealed properly. Sometimes there might be a leakage under the toilet and so while you may not see it on the floor, it may lead to mold and other issues.
If you face any of the above issues, it would be best to contact a plumber to see the extent of the damage and how you can fix it. You can do it yourself, of course, but only if you have a good amount of experience installing and repairing toilets. Otherwise, you might risk turning the issue into a much bigger and more expensive one. I also recommend the article: "How to Secure a Loose or Wobbly Toilet?"
Related questions
When should you use an extra-thick wax ring?
A good sign that you might need an extra thick wax ring would be when you feel that the toilet isn't sticking to the current wax ring properly or if you can lift it easily. In most cases, if the height of the flange is normal, a single wax ring would be enough. If the flange is below the ideal height, then using an extra thick wax ring is the best solution to secure the toilet. If the height of the flange is less than a quarter of an inch below the floor, then you will need to use a flange extension.
What is the best place to buy a wax ring?
The best places to buy wax rings today would be online stores such as Amazon or The Home Depot. Not only do you get a staggering array of great choices when it comes to brands, sizes and thickness, you can also check and see if they are good quality ones or not by going through the customer reviews. Both of them also feature a lot of amazing deals to give you great value for your purchase as well. The only two things you need to do is make sure you choose the right size/thickness and that you pay attention to what the majority of the customers are saying.
Can you stack toilet flanges?
Yes, you can but you need to be very careful when doing so. Bathrooms with ceramic floors sometimes use two flanges to ensure that the toilet is properly seated on top of the floor. This is done mostly when the height of the floor is higher than that of the flange. Some people use an additional flange as a spacer to ensure that the wax ring is secured properly. This solution often reduces the diameter of the pipe and can affect the quality of the water flushing.
If you are not confident to do it yourself, contact a professional to prevent any future hassles.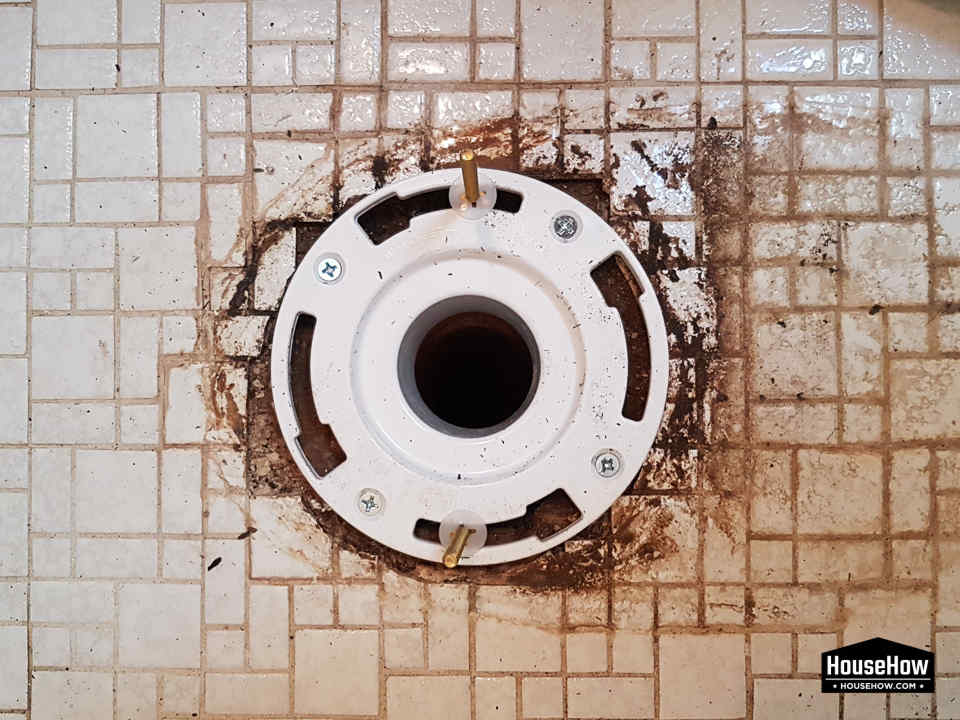 Related community topics
If you have any other questions that are not answered in this article, you can ask them on our Home Improvement Community Forum by clicking on this link.