A basement is one of the most underused or unappreciated rooms of a home. Some transform the space into a bedroom or game room and fully utilize the space whereas others just put in a spare bed or couch there. However, one question lingers in the mind of most people on how safe basements are in terms of your health.
Are you wondering if sleeping in your basement is bad for your health? The short answer is No, as long as it is maintained well. If it's not cleaned regularly or checked for air quality, then it might be dangerous for your health.
So how can you know if the basement can be bad for your health? There are a few things you can do to see if the space is habitable or not. Here we will be looking at how you can spot issues early on and how to resolve them.
Is sleeping in your basement bad for health?
Most of the other rooms in your house will almost always be in a good condition because you frequently use them every day. The basement, however, is a different story. Sometimes, you may end up going days and weeks without even entering the basement. So there is the possibility that it might not be an ideal place to stay for a long period.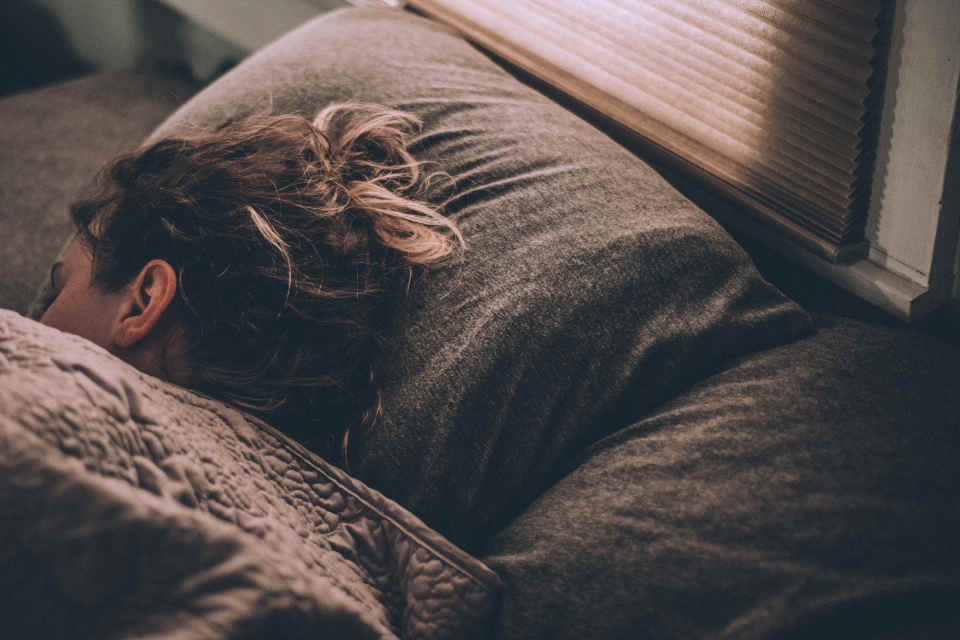 By doing so, not only will you know what the problems are but you can also plan how to resolve them. Once the issues are resolved, start using your basement more and clean it daily to maintain the air quality. As long as you have proper ventilation and keep the place clean and well maintained, you can sleep in your basement without experiencing any health issues.
Many things in a basement can lead to difficult living conditions. By spotting them early on, you will be able to minimize any damage and get the issues resolved quickly and more affordably. Here are some of the things you need to keep an eye on.
Mold – Mold is the number one cause of bad air quality indoors. There are very dangerous types of mold too such as the black Stachybotrys which can lead to serious respiratory problems but even the basic ones can lead to illnesses. Mold is often found in damp and dark environments and so basements are usually very susceptible especially if you have leakage issues or don't use the room that frequently.
VOCs – VOCs or volatile organic compounds are another reason why the air quality can be very bad in a basement. These compounds are found in adhesives, paint, upholstery, appliances, carpeting and even personal care products. So check any product that contains VOCs regularly for leakage and get rid of ones that are damaged. In addition to that, always store products low in VOCs in your basement.
Ventilation – Ventilation is extremely important in a basement especially since it's isolated from the outdoors unlike your other rooms. If you want to convert your basement into a habitable space, then always make sure your basement uses the same HVAC system that you use for your home. Also, install windows and regularly open them to let fresh air in.
Home gym – If you have a home gym in your basement, then you must wash and clean them on a weekly or at least bi-weekly basis. There is a good chance that you don't vacuum or dust your basement as frequently as you do for other rooms if you use it only for your home gym. If you don't maintain the equipment well, you might end up breathing in dust, lint, mites and other harmful particles.
Carpet – A lot of people opt to put down a carpet on their basement floor instead of hardwood floors or tiles as it is a lot more affordable. If you have a carpet in your basement, make sure you dust and vacuum it daily or at least every two days. The carpet can be a breeding ground for bacteria and can accumulate dust, dirt and mold spores over time.
Can sleeping in the basement make you sick?
Some of the symptoms that you may experience due to poor air quality in your basement are:
Headache
Dry cough
Dizziness
Nausea
Allergy
Itchiness
Irritation in your eyes, nose, or throat
Feeling suffocated
If you have any of the above symptoms, there is a good chance that you have very poor air quality down there. To ensure that you don't suffer from any illness, always make sure you do an air quality test in your basement.
Can I have a bedroom in the basement?
Yes, you can. However, you can do so only if your basement qualifies as a habitable space that involves several different factors. They can vary from one place to another based on the building code but one of the most common requirements is that you must have windows that are large enough for proper ventilation but also low enough for emergencies. You also have to get all the necessary permits before remodeling your basement and make sure your plan doesn't deviate from the standard requirements.
As per the rules, the openable part of a bedroom window must be at least 5.7 square feet in size. In such a scenario, the overall size of the window must be more than 9 square feet. The width and height of the opening must also be bigger than 24 inches and 20 inches respectively.
To ensure that enough natural light gets in, your window must also be at least 1/10th of the floor area. As far as ventilation is concerned, the window opening area must not be smaller than 1/20th of the basement's floor area. Different places will have different building codes and so before you make any changes, always contact your local authority for any clarifications.
The importance of ventilation in a basement
The basement in your home should be your primary focus when it comes to cleanliness as it is often the most ignored area. Over time, an unclean basement can lead to several problems that will affect you not only financially but also physically. Since a lot of people store various items in their basements such as paint, varnish, automobile products and household cleaning products, a basement must always be properly ventilated.
Without good ventilation, moisture from the earth will start seeping into the walls and floor of your basement. Once the moisture comes in contact with the warm air in your basement, the resulting condensation will lead to your basement becoming damp which in turn will lead to mold. This can lead to many adverse consequences as far as your health is concerned and can be very dangerous in the long term.
There are two types of ventilation you can go for in your basement. The first type is natural ventilation but it will be possible only if you have windows placed in the right positions where opening them will allow air from outside to flow freely inside your basement. While this doesn't require any additional energy, you will need to keep the windows open for a good amount of time.
Another way of ventilation is the mechanical method where you install fans and vents to direct air inside your basement to the outside and let the fresh outside air in. This method takes up energy and so will cost you money but it is a lot more convenient. This also helps to remove any non-odorless but poisonous gas that might be there in your basement like Radon. However, to be on the safe side, you can contact the radon department in your state and consult them on the proper way to proceed.
Related questions
Is it illegal to live in a basement?
While it isn't strictly illegal for you to live in your basement, you may be expected to pay a fine if the basement does not meet the requirements of habitable space. When it comes to renting a basement and living there, it will be legal only if the entire room was built as per the rules and regulations of the area.
Every place will have certain requirements that define a basement as a habitable space such as the number of windows, dimensions of the exit and entry points, ventilation, and minimum ceiling height and so on. So whether you are planning to convert your basement into a living space or planning to rent one, always do your research and contact professionals for any clarification.
Is it illegal to sleep in a basement?
It depends on whether your basement is considered to be a habitable space or not. To get your basement approved as a livable space, you need to get the necessary permits (if required) as well as make sure all building rules and regulations have been followed. Why is it illegal to sleep in your basement? Mostly, it has to do with safety. Sleeping is when you are at your most vulnerable and so you must be in a safe environment. The reason why there are strict rules when it comes to the size of your windows, exits and entry points is mainly to make the space safe and livable.
How do I keep the air in my basement fresh?
There are many ways in which you can keep the air in your basement fresh. The most important way to do this is to keep the area clean and open the windows regularly to let fresh air in. Mold, dust and spores are some of the main reasons why the air quality can go very bad. All of them appear only when a particular area is neglected and not maintained properly.
It's also important to check for any leakage and make sure that your basement is waterproof. If you spot any issues, get them fixed as soon as possible before it turns into a much bigger problem. It will also be a good idea to do air quality tests once in a while to see if any problems are lurking in the background.
Related community topics
If you have any other questions that are not answered in this article, you can ask them on our Home Improvement Community Forum by clicking on this link.
Header Photo © Kinga Cichewicz / Unsplash