Lumber is a kind of wood that is processed and used to make planks and beams. Lumber, also referred to as timber, is mostly used for building houses or any other kind of structure but proves to be useful for a variety of other purposes as well. Lumber is primarily of two types, pulpwood and rough lumber. While the former is used to produce paper, the latter is used for the purpose of manufacturing furniture. Hardwood and softwood are the two 'species' it has been broadly categorized into. The softwood variety is mostly used in the construction industry owing to the fact that it is readily available and is cheaper. Why is lumber so expensive in 2021?
Lumber is very expensive in 2021 as timber prices have been on the low side since 2008. The situation in the world in 2020 meant that the main lumber manufacturer decided to use it and radically raise prices in order to return prices to their "natural" level. Of course, the limitations caused by the pandemic also matter here.
One would imagine the Covid-19 crisis to slow down the demand for lumber but the exact opposite has happened. Sitting at home or rather, working from home has made a large number of people open up to different ideas pertaining to home décor. While somebody decided to build a wooden structure in the backyard of their home, some even went to the extent of getting a farmhouse built on the outskirts of the country. All these activities have ensured that the price of lumber is expensive in 2021 and won't go down anytime soon.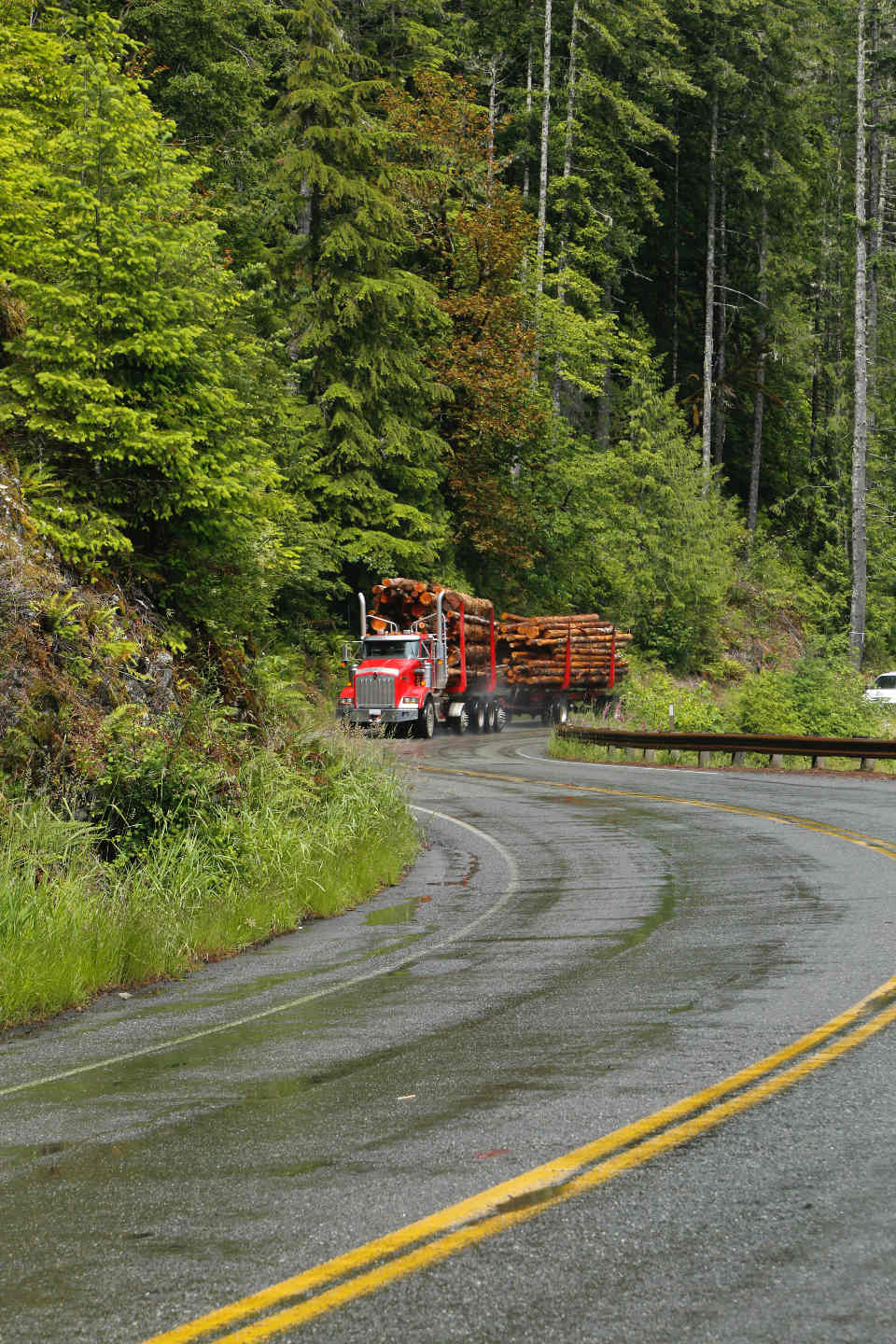 Will lumber prices go down?
The Covid-19 crisis didn't reduce the demand for lumber. In fact, the demand for wood went higher during this period. However, restrictions imposed as a result of this crisis resulted in a sharp decrease in the supply of lumber. The shortage of lumber has majorly contributed towards its prices reaching sky-high. With the Covid-19 crisis still looming large over the world, one doesn't expect the prices to go down anytime soon.
While there is no definitive answer to when exactly the prices will become stable, experts on this subject have stated that the prices should go down towards the end of 2022. Yes, one might just have to wait for 17-18 months for this to happen. One of the reasons behind this probable drop in prices is being attributed to the steady increase in the domestic supply of lumber in the United States. Additional import of the wood is also likely to contribute towards this change.
Who is getting rich off high lumber prices?
There is an organized supply chain involved in the process of wood being cut in the forest, passing through the various stages of it being polished into lumber and then, finally being put up for sale in a local store. In this cycle, a large number of people including the landowners, loggers, truckers, retailers and others are involved. With the prices of lumber being so high, one would expect all these people to be making a lot of money. But, that's not exactly what happens.
There is good demand for trucking services, so the trucking companies must be making a decent amount of money. Retailers buy the product at a certain price and sell it to the consumers at a slightly higher amount. They have a lot of overhead expenses including the salaries of employees which need to be paid on time. They do make a profit but not much. On a lower level, the big sawmills do make a good amount of money but the ones who are really getting rich off high lumber prices are the large corporations. Wayerheuser, West Fraser, Sierra Pacific, Georgia-Pacific and Interfor are five of the biggest companies doing this business in the United States at the moment.
Why is there a lumber shortage?
There is a lumber shortage in many areas of the United States owing to the wildfires that occurred in 2020 and destroyed many forests. While this has been a big reason that led to the shortage of lumber, industry experts have stated a few other reasons behind this issue. The lockdown orders that came in the wake of the Covid-19 crisis slowed down the business.
On top of that, the safety protocols that the mills had to follow slowed down the rate at which the production processes were happening. At the same time, the demand for lumber remained stable as a lot of people, who were now working from home, decided to make good use of this time by renovating or reconstructing their houses.
Why is pressure-treated lumber so expensive?
Pressure-treated lumber is so expensive simply because there is an acute shortage of it at the moment. A large number of mills shut down when the lockdown was announced last year. While some of them have opened up again, it will take a while for them to produce pressure-treated lumber in quantities that are large enough to meet the demand for them.
Wood is transferred to treatment plants from lumber mills and this is where pressure-treated lumber is produced. After the world took cognizance of the Covid-19 crisis last year and announced lockdowns and closures, the lumber mills cut down their production by almost 50 percent. This had a direct impact on the amount on the amount of pressure-treated lumber being produced.
Related questions
Should I build a house in 2021?
Lumber prices are at an all-time high and they aren't expected to come down any time soon. Despite this, if you are planning to build a house in 2021, go for it. The Covid-19 crisis has affected all the industries and sectors including real estate. However, there are many reasons why delaying the process of building a house won't do you any good.
One of the primary reasons why a lot of people invest in real estate is because of the fact that this sector almost never witnesses depreciation in the value or prices. If you bought an apartment ten years back, its current value could be double of what you paid for it back then or more. Even the pandemic and the economic recession that has resulted because of this hasn't been able to change this. So, buying a house this year is still a more feasible option and economically sound decision than buying it next year.
How much does it cost to build a 1000 square foot home?
The cost of building a home is dependent on various factors like the land which it is being built on, the area surrounding it, the prices of raw material, equipment and labor in that locality and more. However, on average, building a 1000 square foot home would cost you anywhere between $100,000 and $200,000.
What are the things one must keep in mind while building a new house?
Buying a new house is a big investment. Since a large amount of money is involved in getting a new house constructed, there are a bunch of things you must keep in mind when you decide to invest in one. Before deciding on things like how the interiors of the house would look like and what kind of furniture you would like to invest in, you must focus on sourcing out good quality raw material.
This is, perhaps, the most important thing to do when you decide to build a new house. A home should be well-constructed, sturdy and be built with the kind of material that helps it remain in good condition for decades. For this, it is important that you select good quality lumber and use it in the construction of the house.
Will the housing market crash in 2021?
It has been a year since the Covid-19 crisis hit the world. The housing market, just like any other business or sector, suffered greatly because of this. The market, however, got back on its feet gradually and has been doing very well for a while. According to a report, the number of houses and real estate property sold in 2020 is the highest since 2006. The housing prices have gone up in several areas and properties are getting sold quickly. This is indicative of the fact that the real estate market is doing well. Even the naysayers would find it impossible to say the market is going to crash this year or anytime in the near future.
Will houses be cheaper in 2021?
Houses won't be cheaper in 2021. The pandemic slowed the real estate business for some time. It was expected that real estate prices would come down drastically. However, in the last couple of months, there has been a surge in demand and this sector has become quite stable. Buyers have again lined up to buy houses and property and that has encouraged people involved in the real estate business to hike the prices again. The prices have gone up in recent times and are unlikely to come down in the near future.
Related community topics
If you have any other questions that are not answered in this article, you can ask them on our Home Improvement Community Forum by clicking on this link.
Header photo © Marissa Daeger / Unsplash