Protecting the Bathtub with Cardboard
The best and cheapest, but at the same time the most time-consuming way to protect a bathtub is to use the cardboard in which the bathtub was delivered. Below is a description of how to do this.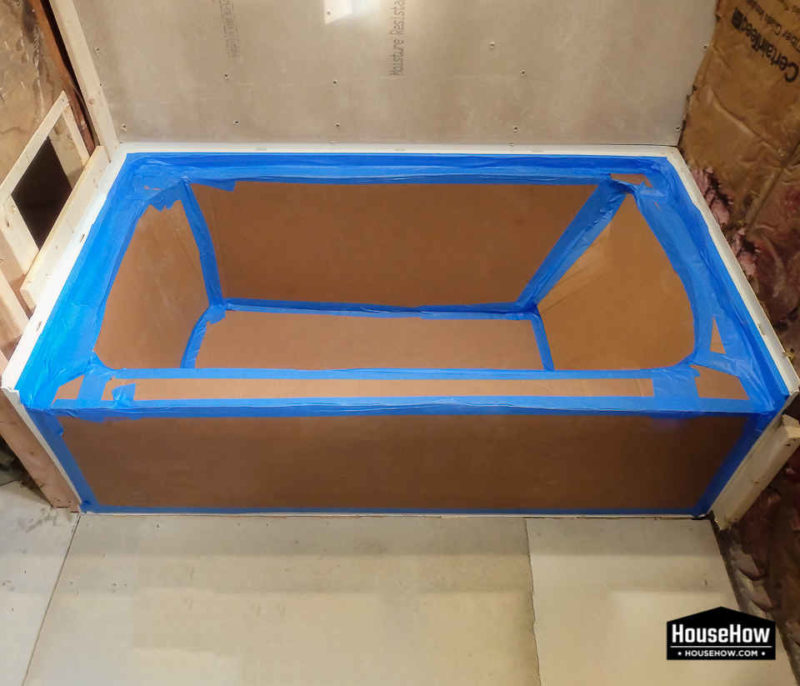 Total Time Needed :
30
Minutes
Total Cost:
$8
USD
Required Tools:

Things Needed?
– ScotchBlue Painter's Tape 1.41in or wider
– Plywood Panel 11/32 in. x 8ft. x 4ft. or similar 
– R-3 Rigid Foam Board Insulation Sheathing 1/2 in. x 4 ft. x 8 ft.
Related community topics
If you have any other questions that are not answered in this article, you can ask them on our Home Improvement Community Forum by clicking on this link.