One of the biggest reasons why building permits exist is to keep homeowners and communities safe. Every building project or big repairs require a permit for it to be strictly legal. They are essential to ensure that buildings are constructed free from any flaws and are structurally sound so that it will be safe for the residents as well as the people who live or work nearby. However, these same permits come with a huge cost sometimes which might not make it feasible for everyone to get a permit and decide to do the work without permit.
Does insurance cover unpermitted work? If the insurance company is able to prove that the remodeling were performed without the permits, then of course yes. It is usually very difficult to get compensation for damage to parts of your home that have been done without permits. In the long run, it is always wiser to get permits.
The consequences of unpermitted work when it comes to insurance covers
If you had any unpermitted work done and had an accident that led to the destruction of any part of your property, then claiming your insurance would end up with devastating consequences. The insurance company in this case has every right to completely drop your cover due to the risk involved. This will not only result in you losing money from the cover but also any costs for repair work. Therefore, you must remedy the situation by getting the unpermitted work fixed as soon as possible by contacting the necessary local building authorities.
Insurance, unpermitted work and buying property
Many people find themselves in a tight bind after purchasing a property that has unpermitted work done on it. Sometimes the contractor or a handyman may accidentally ignore permits or do so purposely for convenience and cost-cutting.
So you have to ensure that no unpermitted work has ever been done in a property before you buy it by making sure you have all the required documentation.
To further understand what is unpermitted work, we need to take a look at what is permitted work first.
What is permitted work?
As explained above, every building requires a permit before the actual construction work begins. Local officials will oversee the work to make sure that it follows all the proper safety guidelines set in place and are potentially free from any potential life-threatening flaws. The type of work that requires an official permit will vary from one place to another but generally, they are:
Any new construction
Roof replacement (includes installing new shingles)
Building additional rooms, bathrooms, etc.
Basement refinishing
Installing and replacing of breaker panels
Building and expanding decks
Replacing of sewer pipes
Installing a pools
Getting these permits can get expensive too and may range from a few hundred dollars to thousands of dollars based on the type of work to be done. The cost will also vary from one place to another as some areas are far more expensive than others. The main reason for this cost is because inspectors will be sent periodically to analyze the work and provide feedback on the necessary guidelines to be followed. If you are unsure about the type of work that requires a permit in your area, please reach out to your local building office to get the information.
What is unpermitted work?
Any work that is done without permits can be considered to be unpermitted work. This doesn't always fall on the homeowner as it can be done by a contractor or a handyman who chose to ignore the rules to avoid any inconveniences.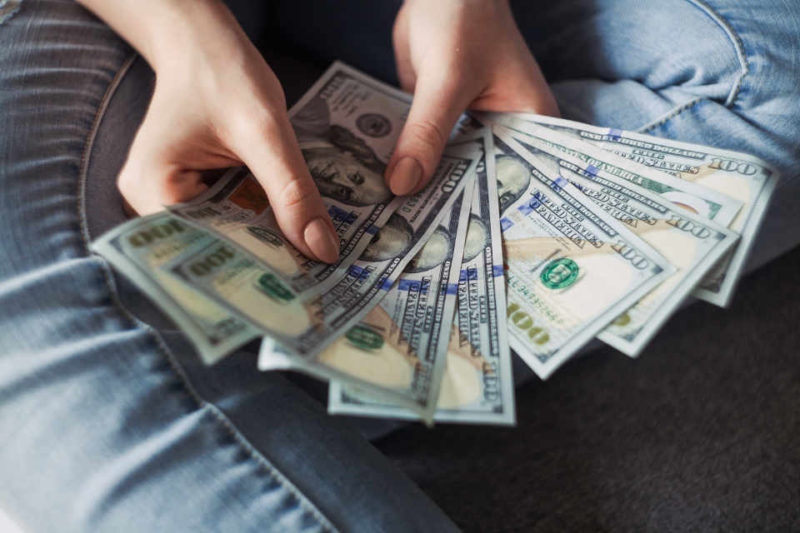 Sometimes, it is done accidentally whereas other times it is done purposely. Therefore, homeowners must ensure that no unpermitted work takes place on your property. While one might think that not getting permits saves money in the short term, in the long term, it can devastate you.
Remedying unpermitted work
If unpermitted work was done on your property without your knowledge, you need to remedy it immediately. Here are some of the steps you can take to know and fix any unpermitted work done on your property.
Research – You have to track down the original blueprints used in the construction as it will be needed to evaluate if any unpermitted work had been done.
Contact officials – The local city officials in your area will always be open to working with you and figuring out the required steps to take. So make sure you contact them and bring any relevant documentation.
Choose the right process – You can either contact the local authority to solve the issue or you can hire a licensed contractor to finish the job.
Related questions
How can I fix unpermitted work legally?
You have to contact your local building authority and get an inspection done to fix any unpermitted work done. In most cases, this will involve tearing down the relevant structure as it is impossible to see if the electrical work has been done as per the permit guidelines without breaking down the wall. If the work has been done as per the guidelines, you will be able to get a retroactive permit. If the work done goes against the current rules and regulations, then you have to get it fixed before getting the permit. In some cases, the cost of getting a retroactive permit can be significantly more than getting a permit in the first place.
How to fix unpermitted work on your own?
Most of the unpermitted work gets done as part of DIY home improvement projects due to lack of awareness or official supervision. Therefore, you should always choose to get it done officially rather than on your own to reduce the risk involved. In this case, you have to hire a licensed contractor to go over the current plans and repair any unpermitted work done.
Can I sell my property if it has unpermitted work done?
Yes, you can but there might be severe consequences in doing so as the homeowners will always be responsible for any damage that may occur due to not following regulations. Real estate agents usually stay away from such properties too as it damages their reputation and may even incur legal charges. It would be very unwise to sell your property until you fix the issues at hand.
Related community topics
If you have any other questions that are not answered in this article, you can ask them on our Home Improvement Community Forum by clicking on this link.
Header Photo © Sebastien Le Derout / Unsplash